My husband was really getting upset and depressed about losing his hair particularly as he was used to having such thick and wavy hair all of his life.  As men (and women) get older there is a tendency to thin out on top, it's hormonal, normal and to date, most people struggle to replace lost hair.  Hair loss is also caused by stressful situations but in many cases it can be remedied and some hair, if not all, rescued.
Anyway he was talking about it to me every day; almost in tears sometimes especially you could say his hair was his pride and joy!  I started to feel his pain and wanted to help. Bear in mind that he had already been using supplements including shampoos, massaging techniques, sprays and serums.  I needed to find something else so I did plenty of research online and offline and found the HairMax Professional 12 LaserComb.  Trust me, I spent a lot of time researching and reading all the reviews (some negative) because even at a discount on Amazon.com it's a big investment you don't want to take lightly.  I wanted to be sure it was the right product before parting with my money. I was also at the end of my tether and wanted to help so I thought I had to at least give it a try and help my husband.
HairMax LaserComb review - does it really work?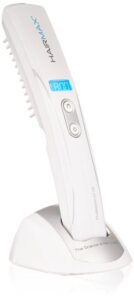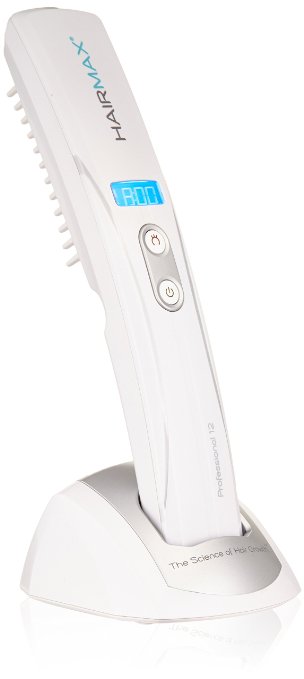 I am glad I did.  Firstly you should feel confidence that this product is the only home FDA approved medical product on the market which treats hair loss and boosts new hair for men and women.  It has been tried and tested in clinical settings so many times and the results are proven, it thickens thinning hair and replenishes broken, damaged and lacklustre hair.  It's not a gel, spray, supplement or a serum, it's a hair tool which gives laser energy in the form of a light which then stimulates the dying hair follicles to push through new hair. It doesn't re-grow dead hair follicles though so if you are bald then you must understand that this is not the product for you. You don't have to spend hours with it either, it recommends just 8 minutes a treatment, three times a week and you slowly push it round your head during this time.  You can do it while watching the TV it's just so very convenient!
As I said, after reading the HairMax LaserComb reviews on Amazon I decided to take the plunge because nothing else was working, I only had money to lose!  One reviewer suggested using the LaserComb in conjunction with the serums, shampoos, sprays and supplements so my husband didn't stop taking and using them.  I would strongly suggest you to be patient if you do buy it.  Normal hair growth is around ½" per month so don't expect hair to sprout in days – it just won't happen.  However, keep an eye on your head because over a few weeks maybe 12 weeks plus you should start to see a result, it will be small, the start of regrowth and hair loss slowing down. 
It will also give the user healthier hair.  Do not expect a huge mane of hair to appear – that won't happen but what should happen (and did to my husband) is the hair loss reducing to almost none and a smattering of new hair coming through.  I am pleased to say that he is still using it (4 months on) and we fully expect the now grown smattering to grow to an even larger amount of hair.  If you have completely bald scalp don't expect miracles – it is really designed for those with thinning hair and with some hair loss rather than significant amounts.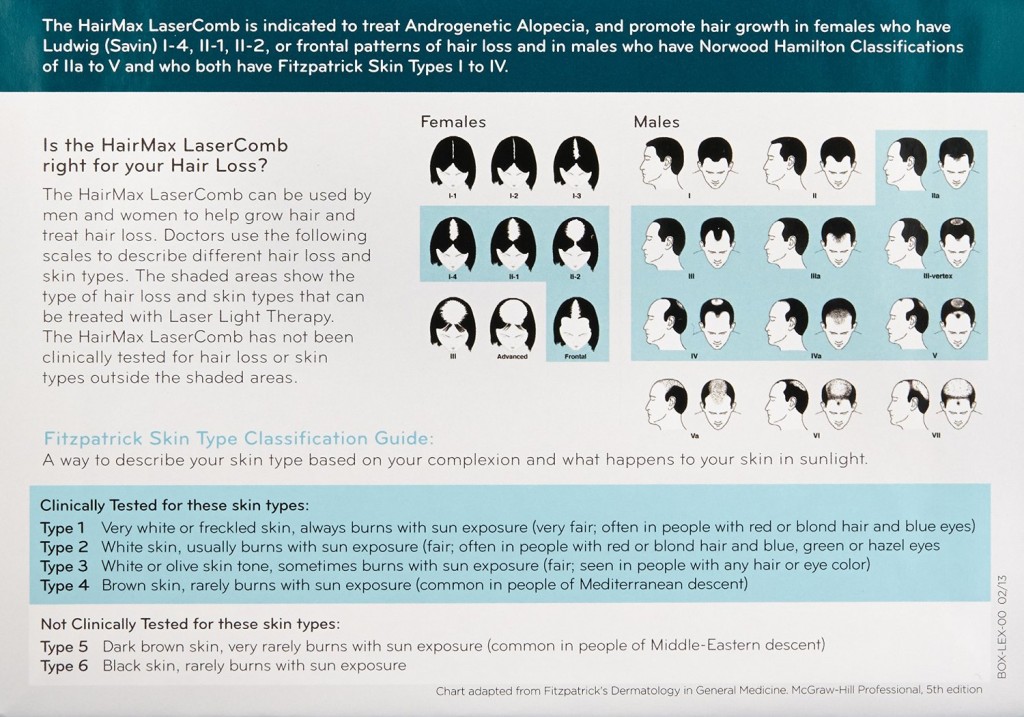 There is one particular HairMax LaserComb review on Amazon.com which is similar to my husband's experience although this reviewer was lucky enough to see changes after only 5 weeks.  A lady saw new short hair growing over the areas on her scalp that were thinning in just 3.5 weeks.  As she says, it's best used on areas where hair follicles aren't dead because the light laser stimulates them back into action (hence why I don't recommend it for those who are bald or have large bald areas).
The bottom line is the negative reviews are mainly composed by those who are bald or have large areas where they have absolutely no hair or root.  The positive reviews are made by those who have thinning hair and are experiencing some hair loss.  Finally, don't expect huge amounts of new hair in days – it will take a few months but you will definitely see a difference.