Do you love to brush your hair and spend hours doing it? Well I do! In fact, you could say I am a hair styling tool addict (I admit it!) I love anything hair related including new technology and I try everything if I can. It's not just new products that arrive on the market -I also like all the old favourites and from the time my mother bought me my first Mason and Pearson hairbrush I've never looked back.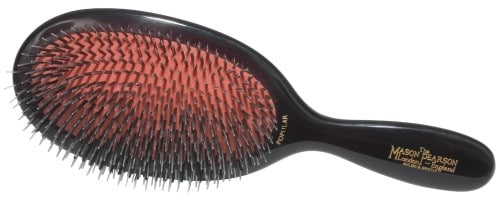 To date, I am still very much a fan of Mason Pearson and I can't find anything that compares. It glides through my hair, it doesn't leave hair looking flat or greasy and it has fantastic bristles, not too coarse and not too soft so it works well on all hair types. My hair type is medium thickness, shoulder length. I also think this hairbrush is very easy to keep clean, the hair simply pulls out of the face of the brush and then you can gently rinse the brush in shampoo and leave to dry – voila, good as new or of course you can use the Mason and Pearson cleaning kit which comes with your brush so really it couldn't be easier.
There's no doubting it, the Mason and Pearson brush is an investment (but one that will last you for years and years).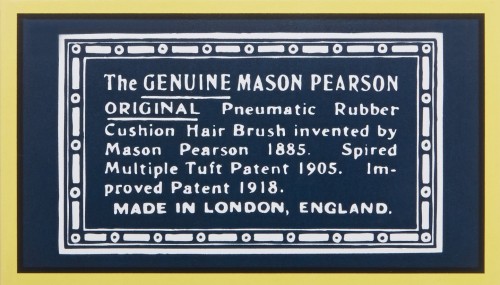 Anyway – always up for new challenges, one day I spotted the Sonia Kushak brush! I was intrigued (as all hair addicts are) when a new rival to my beloved Mason Pearson brush appeared on the market. Firstly, if you've seen both the Mason Pearson and the Sonia Kushak brush you'll know they both look very similar but look a little closer and you'll see plenty of differences because appearances can be very deceiving and while it might look the same – it is a completely different brush! Let's look at the price though because lots of people are wary of the Mason and Pearson price as it is high. The Sonia Kushak Superior Quality Self Gripping Hairbrush retails at a discount on Amazon.com.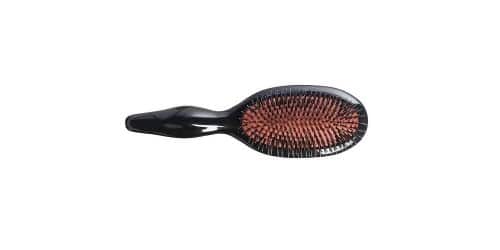 The Sonia Kushak brush has mixed bristles and they are a little on the hard side so scratched my head when I was brushing with it. I also found that the brush got stuck in my hair rather than gliding through like my trusty Mason Pearson. The Sonia Kushak brush didn't seem to get right through my hair meaning I needed to section it out whereas the Mason and Pearson always does – in just one glide it gets right through my hair.
Cleaning was difficult too. I tried to clean the Sonia Kushak but I couldn't seem to remove all the debris very well and I still can't work out what (if anything) I was doing wrong oh, and no cleaning kit supplied! So the long and the short of it is, I am not impressed with the Sonia Kushak brush which led me to really appreciate my Mason and Pearson.
So what's so special about my Mason and Pearson? Well, the brush takes the natural oils in hair and distributes that oil throughout the head while brushing. This gives you that gorgeous (non-greasy) shine and moisturises from root to tip – whatever length of hair you have. It's also very comfortable to use unlike other brushes. It doesn't scratch, pull or tangle hair rather gliding through it with ease.
There's no doubt it's a more expensive brush but what's the price of having beautiful, healthy and shiny hair? You pay more for quality and with the Mason and Pearson you get it. You have to remember that Mason and Pearson have been making hairbrushes of all shapes and sizes for over 100 years so they have to be the expert in this area. Don't buy the Sonia Kushak – invest your money into the Mason and Pearson brush and own a brush that should last you a lifetime and give you healthy, happy hair!