If you're anything like me then you have very thick, very course and very unmanageable curly hair. While others love my hair and I get compliments all the time the reality is it's very difficult to deal with and I often wish I had straight hair or I consider cutting it all off!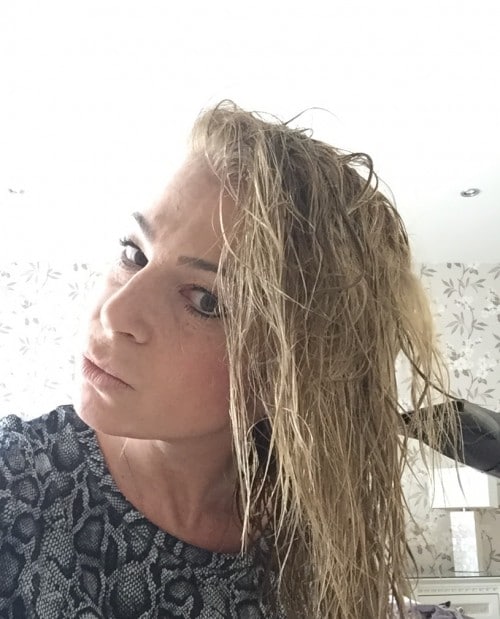 It gets so tangled up that I need to wash it every day, which is no mean feat when you have shoulder length Diana Ross style frizz! It takes up a good hour a day, washing, conditioning, combing, preparing and then drying off so it looks like pretty bubble curls rather than a carpet. I go through so many different styling products, hair tools and brushes mostly to find the ones I love the best and those that do the best job. Why don't I straighten it? Well, the truth is, I secretly love my curls and straight hair doesn't suit me that well plus I don't want to damage my hair so I try my best to keep it curly and healthy at the same time.
Damaging hair starts from when you comb it through when it's wet so I always use a wide tooth comb or a Tangle Teezer. However, even my now old trusty Tangle Teezer sometimes struggles to get through my hair so I was looking for something new to do the job for me. It was probably at the back of my mind but when I went on vacation with some girlfriends I noticed one of them using a very cool new gold Tangle Teezer brush and I had to have a look at it. It's an update on the regular Tangle Teezer except it has some great changes (you can see and feel the difference).
Firstly it's a very smart metallic gold so it looks expensive! It also comes with a handy cover so it keeps the bristles clean when not in use (nothing worse than seeing dust collecting on a hairbrush!) I also love the fluid ergonomic design meaning it's really comfortable to hold and use and the bristles work two-ways so they don't "grab" hair making it hard to de-tangle nor do they pull hair away from the root. You don't get any damage from this type of brush – win win!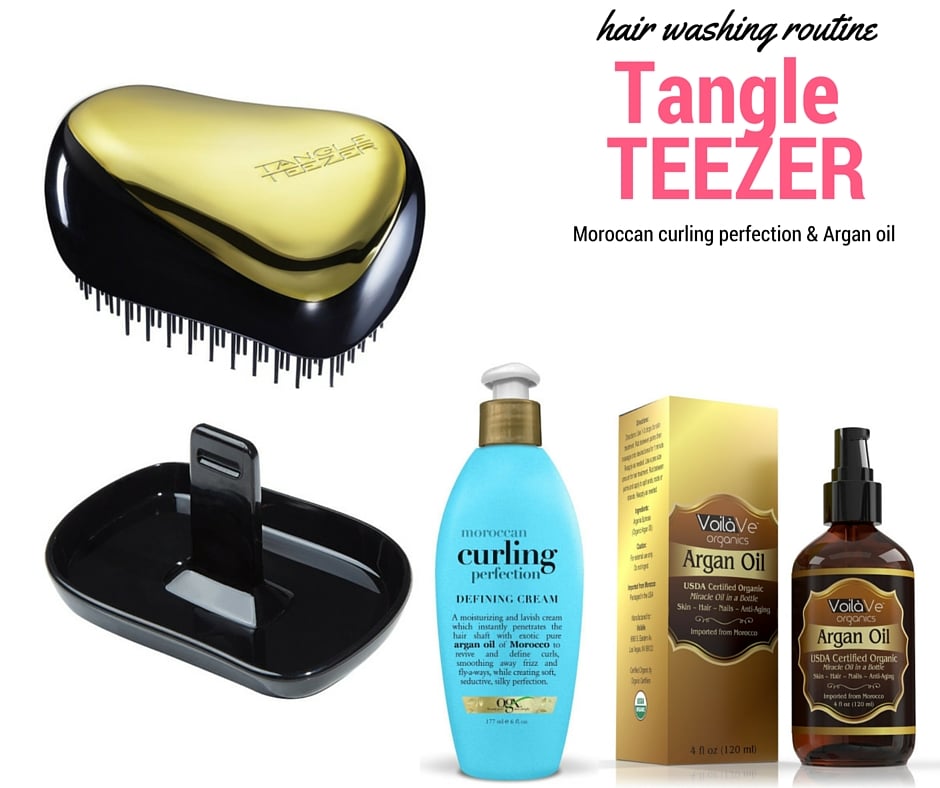 When I got home from my vacation one of the first things I did after unpacking and washing was get online and visit Amazon.com which is my favourite place to buy hairstyling tools. I quickly found the Gold Rush Tangle Teezer and read all of the reviews for myself (although I was already sold and it wasn't an expensive purchase). It has 480 reviews at the time of writing this article, with a total of 4.4 out of 5 stars and 71% of those consumers ranking it 5 out of 5 stars. As one reviewer states, it's the perfect de-tangler and I agree, it's brilliant!
I use it on my hair when it is wet, when I put conditioner in and after I have towel dried, before styling my hair. If I want to go for the very big hair look, I can also use it on dry hair and it gives superb volume. It's genuinely my favourite brush and I love it so much I bought another one and put it in my cupboard to save for later on! If you have naturally curly or frizzy hair this is the right de-tangling brush for you, you won't ever need anything else.