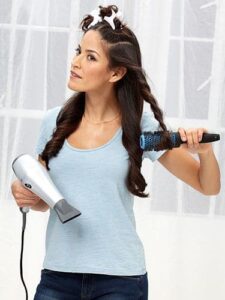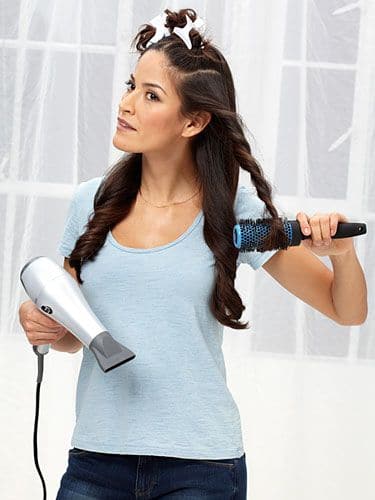 If you enjoy flaunting beautiful hairstyles every time you step out of the door, consider investing in the right blow dry brush. Now this may seem like a confusing task considering the fact that most women lack this important tool.
However, you need to remember is that paddle brushes are ideal for straight styles while round large-barrel brushes can add volume and curls to your hair. Also, your choice of tool does matter.
So, to make sure that you get the best brush for future hair styles, take your pick from one of the following four models.
Professional Round Brushes
If your hair is limp and lacking texture, you can enhance the appearance your tresses using a round blow dry brush. This type of brush will also help you straighten your curly or wavy hair as long as you know how. So if these are your needs, take your pick from the following professional round branches.

Famous for its ability to smooth hair by sealing the cuticle, infuse moisture in the hair and scalp, and allow static free styling, the Cricket Technique blow dry brush is one of the best tools you can bring home. Its bristles are anti-microbial and made from tourmaline, ensuring that your hair looks smoother and healthier.
In addition, as the bristles are heat-resistant, you won't be dealing with flyaways. Priced conveniently, Cricket Technique Barrel Hair Brush, XX-large Round, 2 Inch will work wonders with your hair.
The Olivia Garden Ceramic and Ion Thermal Brush promises users smooth and shiny tresses. The brush features a vented ceramic barrel, which ensures quicker and more consistent styling.
Complementing the barrel's capabilities is the ion charged material used in the brush's design, which also secures a healthy shine in your hair. What further makes this thermal brush special is the lack of a ring between the barrel and handle. As a result, your hair won't be pulled unless you put too much of your hair at the same time. So add this brush to your list of blow dry tools.
Hot Air Brushes
Hot air brushes are more convenient for women who don't want to use both a brush and dryer. Designed to automatically disperse heat, hot air hair brushes allow you to quickly dry and style your hair simultaneously.
You'll also get to rock smooth, full-bodied hair even if you're not that experienced in hair styling. If this sounds like the type of blow dry brush you need, take your pick from the following two models.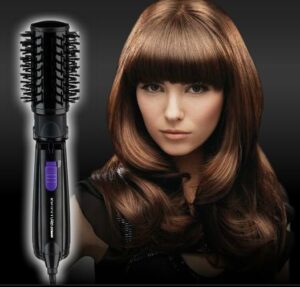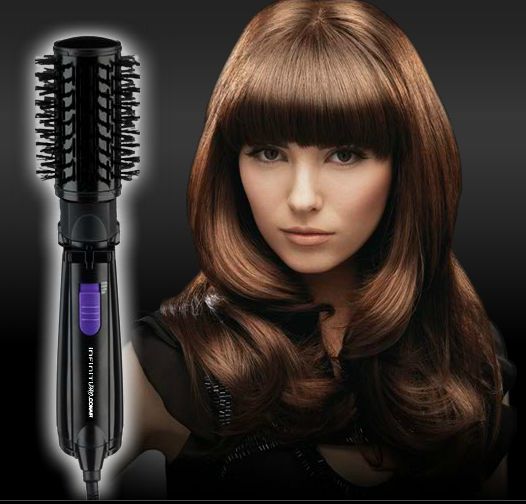 The Infiniti Pro Spin is a versatile brush that can dry and style your hair while adding volume to each stand. This automated blow dry brush features the ion technology, which promises smooth, frizz-free hair and zero damage.
You can also use this Conair brush with or without the spin function, which means more styling options for you. Finally it is a treat to use since it flaunts a contoured handle and ergonomic design, both of which allow you to use the tool from any angle and for long durations.
If you're relatively more experienced in using hot air brushes, consider using the Babyliss Pro Nano Titanium Rotating Hot Air Brush. This hot air brush features anti-static bristles which combine with the tool's warm airflow to guarantee volume and shine.
The brush's barrel is also bi-directional, allowing you to lift your tresses in any direction that best complements your futures. Finally, the solid build combined with the ergonomic design is bound to make your styling experience memorable. So you may order your own Babyliss Pro Nano at a discount on Amazon..
Now that you know which brushes actually make a difference, get your own blow dry brush to add volume, shine and beauty to your tresses.