Best designer hairstyles for women
You will be pleased to discover that the hair styling is very natural this season, and can be easily recreated at home and the hair cuts are simple, with straight lines. The word of the day is definitely "feminine", long hair is back in style with the versatile pony tale as the simplest, easiest solution.
False grain
Long hair is always in fashion, but designers offer a very good option to shorten it without the trim: false grain. This is actually a very one of the easiest hairstyles for women, that twists inside the tip of the hair until it reached the desired length.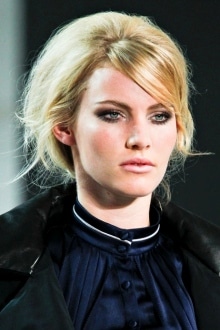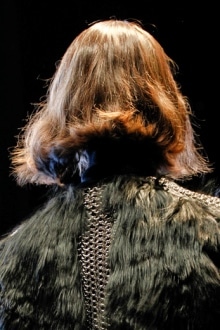 Long, straight and shiny
Very long, straight hair is trendy. The hair must have a healthy shine, not showing any sign of rebellion and to have a striking, bold color, just because its shape highlights the coloring.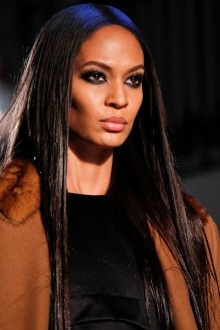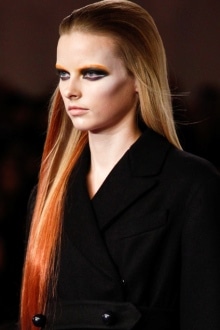 Retro hairstyles
Retro is the word in fashion and this fall season is no exception, especially in terms of hairstyles. Many designers have opted for the sensuality and tenderness of retro curls or the exaggerated volume.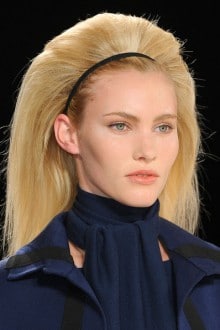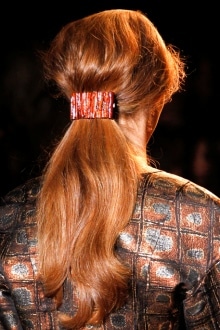 Unfinished ponytail
If you don't have the time to straighten your hair, or if you have natural straight hair, the classic ponytail can be worn with a slightly unfinished look, caught loosely, disregarding the rebel wires or occasional volume loss.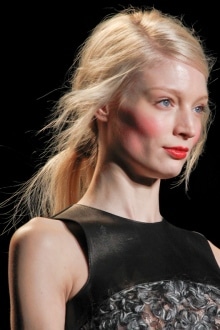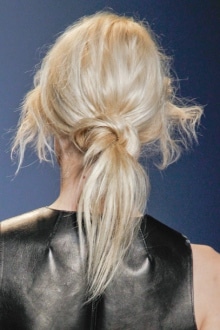 Simple ballerina updo
To our joy and relief, this fall season 2012 - 2013, designers opt for simple hairstyles for women so we admired basic structure ballerina updos on the hottest fashion shows. The beautiful thing is that such an updo can be positioned anywhere: in the crown, on the neck, even on one side. Moreover, it goes with any outfit, be it evening gown or office casual chic.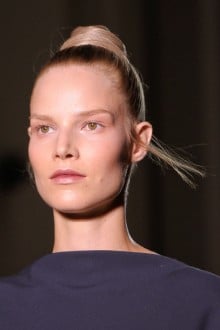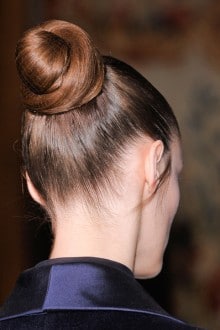 Hair braiding
For several seasons now, hair braiding retains its romantic-modern allure and it is constantly reinvented. This fall, look for simple weaving of two or three strands, which may complete an updo hairstyle or make a clear statement by their abundance.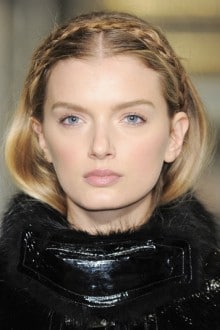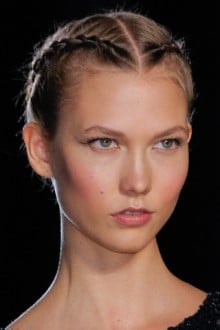 Freestyle curls
Natural, unfinished, undefined hairstyles for women are part of this winter season's trends. The styling provides a practical option for women with curly hair.