Blow drying your hair straight has never been so easy with the newest, latest hair technology. We're talking about hot air brushes!
They've landed with such a bang that there's no avoiding them, especially if you want to achieve salon-straight and sleek hair without stepping out of your home. As with everything, it does take a little know-how and practice. But with our guide to show exactly how to use each type of hot air brush you won't go wrong.
So let our pro stylists show you how it's done! Here are four ways to use a hot air brush (also known as a "blow dryer brush").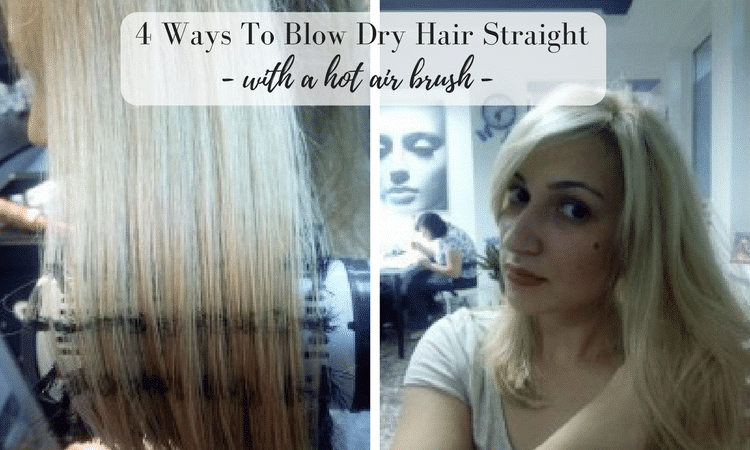 1. Blow Dry Your Hair Straight With A Paddle Hot Air Brush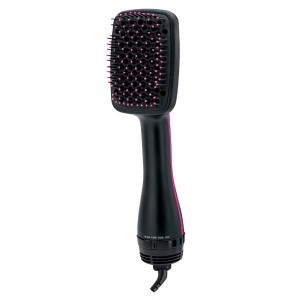 This type of hot air brush looks just like a regular paddle hair brush - except it heats up using a control panel.
Most of them have variable temperature settings so you get to select the right one for your hair type. The heat comes through the head of the brush and in some cases, the bristles themselves also heat up.
Bristles are made of nylon, silicone or ceramic, all designed to conduct heat gently without damaging the hair. Paddle hot air brushes are kinder to hair than straighteners because they don't clamp hair between two hot plates. Instead, they smoothly glide through hair so they don't administer as much heat, yet they are incredibly effective.
We love the Revlon One Step Dryer and Styler because this one does work on damp hair (remember, some don't). Don't use it on very wet hair, it's always better to towel dry first. This one has the power of a blow dryer and the smoothness of a straightener all in one handy hair brush. The bristles are flexible so they don't snag or pull hair and it works very quickly, eliminating the need for using two different styling tools. With ionic technology it delivers superb shine without any frizz or static.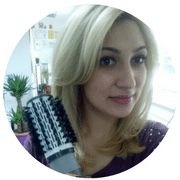 Here's what to do:
Wash your hair as normal and use plenty of conditioner especially if your hair is dry or chemically treated
Towel-dry hair and apply a suitable heat-protecting spray
Then, divide your hair into small sections
Plug in your paddle hot air brush and switch it on, choose your desired temperature setting
Starting at the back of your head, unwind the first section and brush it through, from the top of your head through to the root
Repeat the process around your entire head
Finish with some serum for extra shine if needed
---
2. Blow Dry Your Hair Straight With A Dryer & Styler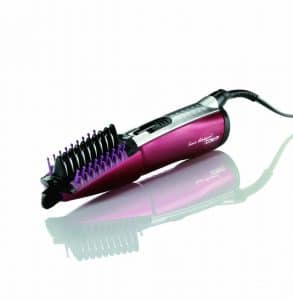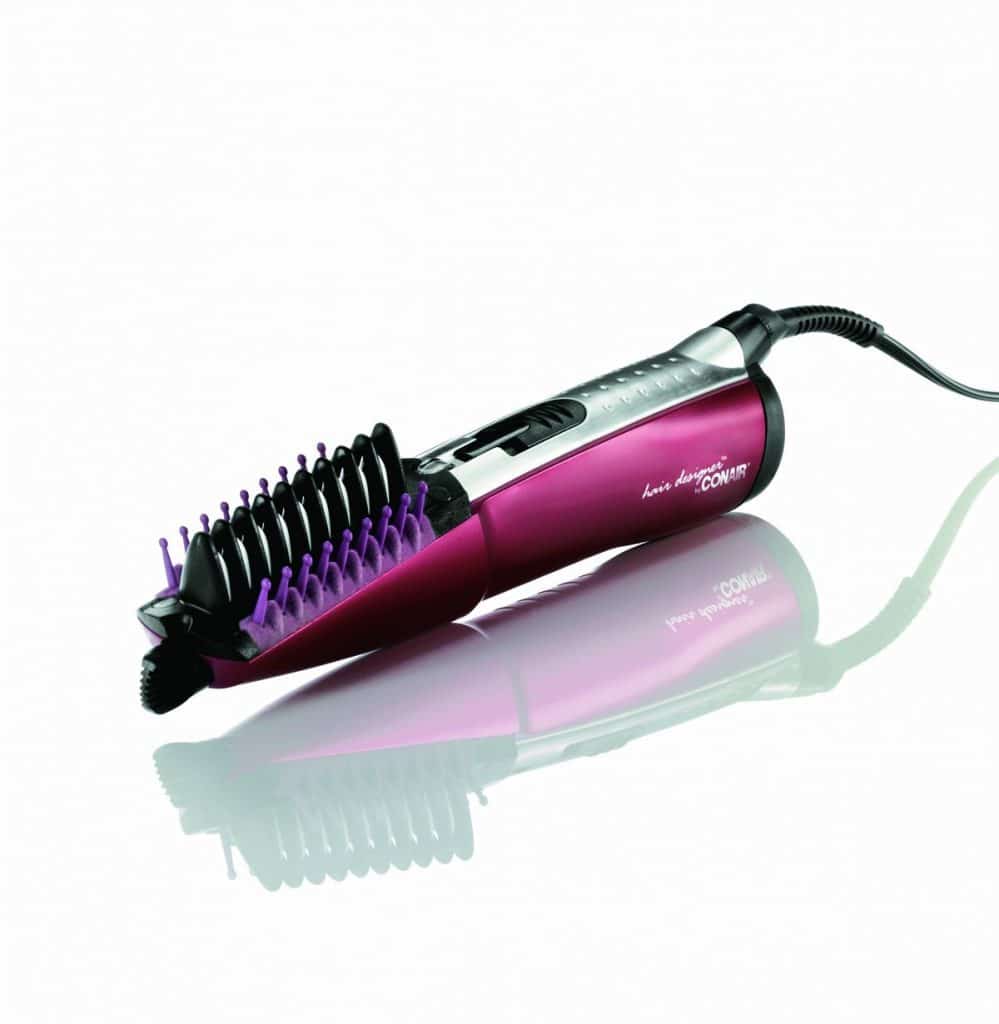 This is an all-in-one product that dries and styles at the same time, but works much differently than the hot air paddle brush above.
It looks more like a hair dryer and blows air but it also has heated teeth! It's simple to use - plug it in just like your regular hair dryer and with damp hair you can style from scratch. Create volume, curls or even sleek, straight hair. Simple!
We love the best-selling Conair Infiniti Pro Wet/Dry Hot Air Styler. It's an exceptionally versatile piece of hair equipment that straightens, shines, controls frizz and flyaway and delivers bouncy, voluminous hair that doesn't look flat.
It also has a special tension control system, so it's suitable for any hair type and the ionic tourmaline with ceramic technology means hair looks lustrous, shiny and exceedingly smooth.
Protective and effective, it gets our vote every time!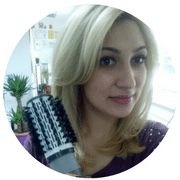 Here's what to do:
Wash hair as normal, using conditioner if it is particularly dry or chemically treated
Plug in your styler
Heat it up to the desired temperature setting
Section your hair as desired (or not, depending on how you use your hairdryer)
Use your styler (no need for brushes)
Finish and apply serum such as Moroccan Oil or suitable hairspray to hold hair as desired
3. Blow Dry Your Hair Straight With A Hot Air Volumizing Round Brush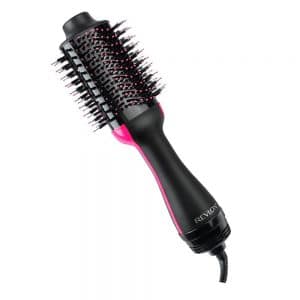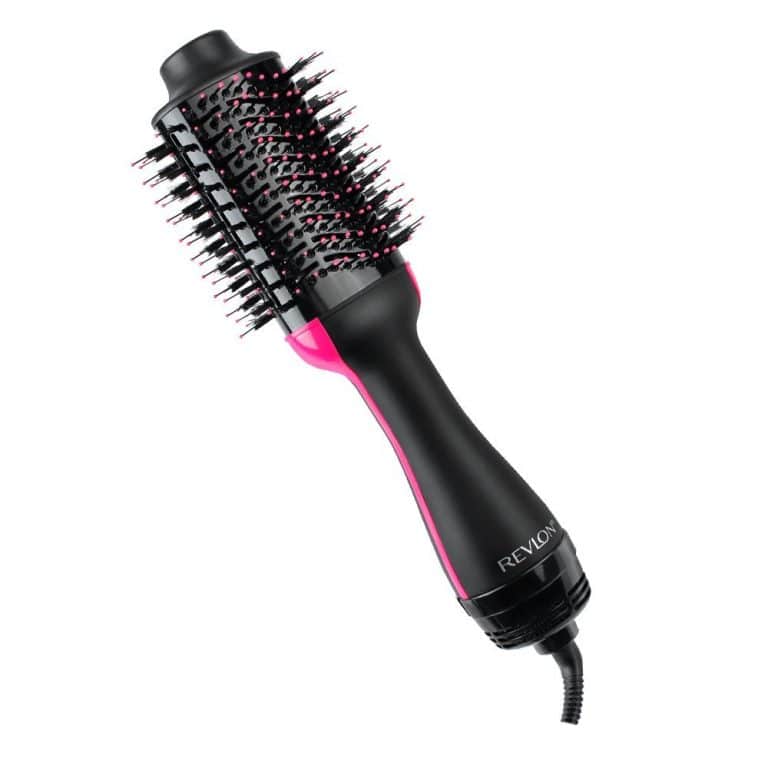 This styling tool looks like a round brush but it's actually a hairdryer and round brush all-in-one delivering a powerful big blow dry with plenty of volume, body and bounce.
It works very similarly to the humble hair dryer except you don't need to use styling brushes with this hot air brush! And while it takes time to get used to, it's so easy when you know how.
We Love the Revlon One-Step Hairdryer and Volumizer which offers plenty of interesting features. Its large size 2" barrel is designed to cope with longer and thicker hair and deliver copious amounts of volume. It's also really fast, styling hair in half the time of a traditional blow dry.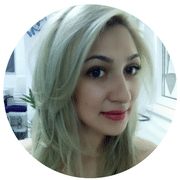 Here's what to do:
Wash hair as normal and apply conditioner according to your hair type
Towel dry hair so it's damp
Apply a heat protecting spray
Plug in your volumising round brush
Section your hair
Dry hair by winding hair round the body of the brush and for extra volume lift at the root, pulling hair gently upward before moving the dryer down along the section of hair
If you want to create curls instead, wind hair around the brush and hold for a few seconds
If you want to dry hair straight but with flicks at the base, lift hair at the root and then pull hair gently downward and curl up the brush at the bottom
Repeat the action desired for each section
Finish with some serum or set with a little hair spray for lasting hold
4. Blow Dry Your Hair Straight With A Rotating Hot Air Brush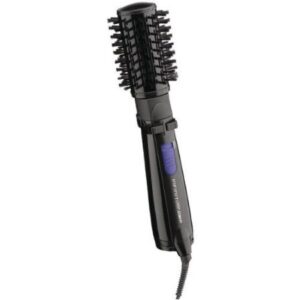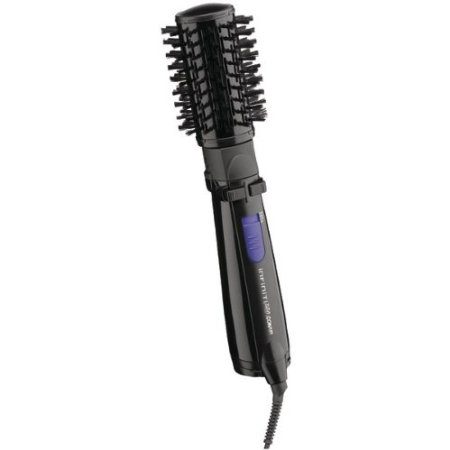 This takes some getting used to as it moves in two different directions so if you're not careful you could be in danger of getting your hair caught in-between the mechanism.
However, be patient, get used to the technology and understand the instructions and you could change the way you style your hair forever.
We love the Infiniti Pro Spin Conair Hot Air Brush Rotating Styler which is one of the best-selling hot hair tools available and with a 2" rotating barrel, it's the perfect styler for big hair. This one delivers full body, large curls and plenty of sheen. It also dries hair off from damp and the ceramic technology is kind to your hair.
Additionally, the ionic feature means hair looks silky-smooth and frizz free. Other rotating stylers are notorious for catching hair but this one has anti-static bristles so won't tangle up your hair and there's an additional cool-shot action to set style into place.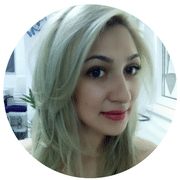 Here's what to do:
Wash hair as normal and use the right conditioner for your hair type
Towel dry hair so it's damp rather than soaking wet
Apply your desired heat-protection spray (essential for any hot styling)
Section hair
Plug in your rotating brush
Start with the section at the far back and gently twist hair up in the brush without applying too much pressure.
Let the brush do the work. The beauty of this brush is its two-way mechanism so it blows through lots of air and generates volume
If you can't get to grips with it, on most models you can switch the rotator off but start with one section and understand it, you should be able to do your entire head of hair
Once complete, finish with a few drops serum such as an Argan oil or Moroccan oil or hairspray to set your style
More Hair Styling Tips
If you found this guide helpful, be sure to check out these great hair styling tips, tricks, and reviews: