I have never been able to achieve salon straight hair styling my own hair at home, no matter how many time I was passing the straightener through my hair. Until I've decided I needed to go Pro. Because straight hair never goes out of style ! The latest generation of professional salon hair straighteners ensure fast results with a minimum number of passes through the hair tresses.
Constantly styling hair may damage it, and hair may lose its natural shine, develop split ends and become dull and difficult to style. Our selection of the top 10 hair straighteners includes tools made of premium materials coating that give results  without significantly damaging hair as a result of heat overexposure. These flat irons can really make a difference when you style your hair. There are flat irons that can straighten, flip and also curl.
I've included my top 3 choices below.  See below for a detailed review: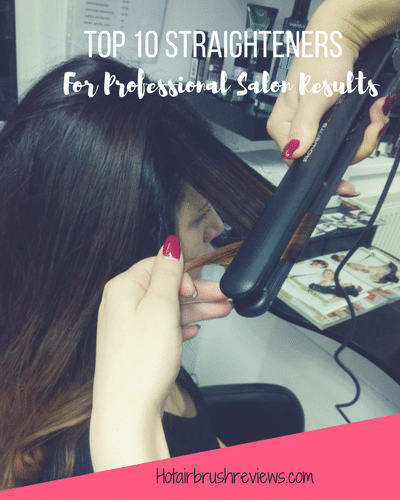 Top 10 hair straighteners for professional salon results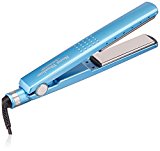 This titanium straightening iron from BaByliss represents a very high quality option that we believe is the best salon quality flat iron available. Ionic technology combined with titanium plates results in some amazingly sleek hair.
Babyliss is the world leader in hair styling tools and some customers state that this salon quality straightener is in fact a bargain. Comparable in results to the all mighty Chi, the Babyliss makes a bold statement of quality and consistency.
---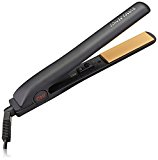 A popular choice among women, the CHI does it all from curling, flipping, styling and straightening hair. Although not in the cheap category, it has been a favorite with professionals for years and is one of the top sellers on Amazon.
CHI brand core value proposition is "a brand from hairdressers for hairdressers" and their proven long standing success is a testimony to the quality of their tools.  Its infrared technology reduces frizz and static. The ergonomic design makes it very comfortable to use. Plus, it creates silky and shiny hair after styling.
---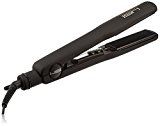 This hair straightener pretty much does everything you want. It straightens, flips and curls hair. The ceramic tourmaline technology creates silkier and shinier hair after styling. According to one review, it's similar in quality with the Chi.
HSI Professional suits all hair types with its variable temperature settings.
---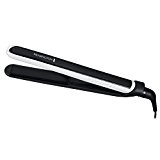 This ceramic plate hair straightener features anti-static technology which is healthier for hair. It offers up to 410 degree Fahrenheit heat. The floating plates easily heat up within 30 seconds and comes with an auto shut-off feature when not in use.
This Remington S9500 flat iron comes with a 2-year warranty.
---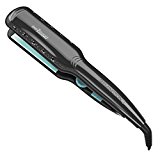 Truly a wonder, this hair straightening iron can turn your wet hair into instant straight without the need to blow dry hair at all. This hair straightener features steam vents that releases moisture from wet hair.
It comes with 26 digital heat settings; suitable for all hair types.  The Remington heats up in only 30 seconds and provides up to 420 degrees of professional styling heat.
---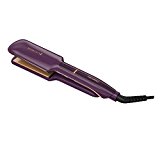 The Remington S9520 uses pearl ceramic technology to achieve smooth finish every single time. It straightens 33% faster due to its innovative floating plates that maintain constant contact with the hair.
This hair straightener has 15 times more ceramic than other ceramic flat irons out there. The pearl infused plates help the iron glide easily through the hair. It also has an auto shut-off feature.
---
The Instant Heat Ceramic Straightener features a static-free and non-stick surface that heats up within 30 seconds. It features 25 heat settings suitable for any hair type. There is a uniform heat distribution, auto-off feature, on/off touchpad and turbo heat indicator.
This hair straightener reduces frizz and flyaway and guarantees a smooth salon finish.
---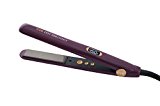 The CHI Titanium flat iron works great even for coarse and curly hair. The use of titanium in flat irons help in keeping the hair healthy and retaining the hair moisture. This flat iron comes with a timer for auto shut-off mode and comes with variable temperature settings.
---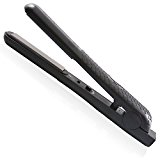 This Herstyler Superstyler Hair Straightener uses innovative MCH ceramic heater that allows for quick heat up time. The Onyx ceramic plates help maintain the level of heat. It also uses negative ion technology to eliminate frizz and static on hair.
---

Last on our list of Top 10 Hair Straighteners, the Scalpmaster ceramic straightener.  This ceramic thermal hair straighter comes with 100% natural boar bristles that help condition the hair. The ceramic plates help achieve shiny, smooth and moisturized hair.
---
What should I look for when deciding to buy a hair straightener?
1. Plate material
The cheapest hair straightener models have metal or teflon coated plates. While being affordable and unpretentious tools, you might want to think twice about willingly exposing your hair to the risk of frizz, damage and split ends of these basic hair straighteners. Professional hair straighteners are designed with noble materials that ensure 100% hair protection and even enhance the hair shine. Lets's take a closer look at ceramic, tourmaline, titanium and porcelain hair straighteners and their features.
Ceramic
Ceramic plates are very smooth and allow hair to easily slide through them without snagging. They distribute heat evenly across hair surface and maintain a uniform temperature.
Ceramic plates use infrared technology to emit negative ions that lock the moisture in hair strands, making them naturally appear shiny and glossy. If you have thin hair, you should choose ceramic styling tools because they protect hair structure and are unlikely to cause damage.
Porcelain
Porcelain is a translucent glazed ceramic. Many hair styling tools have ceramic plates coated with porcelain enamel to help their hair glide through it better. Ceramic and porcelain both eject negative ions. They neutralize the hair shaft, making it smooth.
Porcelain is a top class ceramic, best known for its fine qualities. The basic purpose of porcelain plates is to reduce the friction between the plates and hair, letting hair slide with minimal damage and breakage. Since porcelain and ceramic are used in conjunction with each other, porcelain plates offer maximum shine with minimal damage.
However, porcelain plates are usually pricier than ceramic variants. This is simply because of the added material on the plate, thus increasing costs.
Tourmaline
Tourmaline is a gemstone often infused in ceramic plates to provide maximum effect. Tourmaline plates have amazing smoothing properties because tourmaline releases a large amount of negative ions, locking more moisture into the hair cuticles.
It distributes the excess water molecules as small particles and increases the moisture balance of the hair, thus reducing frizz. As such, tourmaline is great for thick hair because it heats up rapidly and its heat distributes evenly and deep. Tourmaline tools can be used when you are in rush, and your thick hair will not cooperate.
Titanium
Titanium is lightweight and low in density. It heats up quickly and spreads heat uniformly across the surface of the plates and thus your hair. It releases a large amounts of ionic charge that styles your hair straight and frizz-free in no time.
Titanium is more conductive than most materials used in flat irons and thus provide consistent heat, avoid erosion, and warms up quickly. Since titanium flat irons enjoy a long life, it is the professional choice of many hair salons. 
Such flat irons are used to obtain professional results quickly but they are ideal for women with thick and coarse hair. The high temperature can help manage out of control hair.
However, if not handled carefully, it can damage your hair badly.
Choosing a styling tool with porcelain, ceramic or tourmaline plates depends upon your needs. If you have think hair, which is hard to handle, tourmaline is a perfect choice. However, if you have damage prone hair, then ceramic is a good choice. Of course, if you want even glossier hair with less damage then porcelain is an amazing but pricier option.
Plate size
The plate size ranges from 1 inch to 2 inch, even on the same straightener model you may opt for different plate size. The more generous wide plates are cover more hair in one stroke and are more suitable for long, thick hair.
Maximum temperature
450F maximum temperature is the standard for salon hair straightener tools and indicates that the hair straighter model was designed with professional use in mind. Thin hair requires lower temperature to style, so even 350F might work.
Price
Ranging from $15 to above $200 in pricing, hair straighteners come in all shapes and materials. Professional salon models tend to be priced above $100.