Unfortunately, Jilbere products are no longer available. Check out our full flat iron buying guide to find the latest recommended models.
If you are looking for a high-quality, functional hair styling tool, Jilbere Nano Silver Ultra Thin Flat Iron just might be the perfect product for you. The flat iron has extra-long ceramic plates that allow you to style your hair in lesser time than by its counterparts.
The lightweight design makes the iron highly convenient to use. The iron also retains the natural luster of your hair, giving them a smooth and healthy look. So if you are considering buying the Jilbere Nano Silver Ultra Thin Flat Iron, here is our review:
Features of Jilbere Nano Silver Flat Iron
Designed to provide best performance to its users, this flat iron by Jilbere acts as the perfect hair styling tool. Here are some features of this flat iron that make it a perfect choice for hair styling: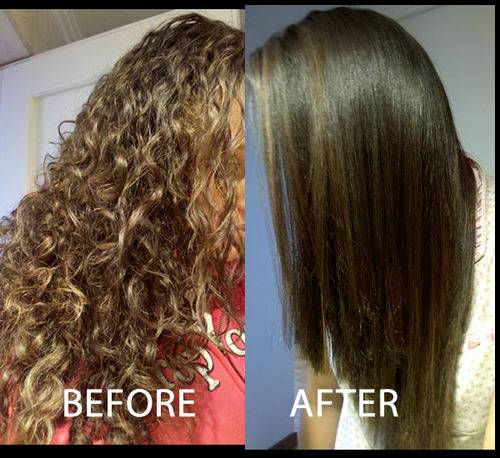 • Ceramic Plates with Nano-Silver Technology –
The Jilbere Nano Silver Ultra Thin Flat Iron features ceramic plates with the Nano-Silver technology. This allows even distribution of heat throughout the plates, ensuring uniform performance. It also emits a higher ionic charge, making your hair smoother, sleeker and silkier while styling them in less amount of time.
• Infrared Technology –
The infrared technology of the ceramic plates lock in the natural moisture of hair, making the process gentler and healthier on your hair.
• Longer Straightening Plates –
This flat iron by Jilbere is equipped with 20% longer straightening plates that allow you to style larger portions of hair at a time, bringing down your hair styling time.
• Multiple Styling Options –
The ultra-thin plates of this flat iron allows you to use it for multiple styling options including straight hair, loose waves and tight curls.
• Instant Heat Technology –
The Jilbere Nano-Silver iron also features an instant heat-up function that makes it functional within seconds and a heat recovery system that keeps the temperature balanced throughout the styling process.
• Multiple Heat Settings –
The flat iron also offer 50 different heating setting where you can choose temperature as high as 450° F. It also features Ryton housing technology to retain ultra high heat during the use.
• Indicator Light –
The iron also features an on/off switch with an indicator light, giving you more control over its use. It also comes with a 10-foot, 360-degree swivel cord for added convenience.
Customer Reviews on Jilbere Nano Silver Flat Iron
The Jilbere Nano Silver Ultra Thin Flat Iron offers a quick heat-up system and an ability to style hair in a very short time compared to other flat irons. Customers also like the lightweight design since it gives a good grip while they are styling their hair.
How Much Does Jilbere Ultra Thin Flat Iron Cost?
The Jilbere Ultra Thin Flat Iron is quite affordable compared to other similar products available in the market.
The Jilbere flat iron has been discontinued by the manufacturer. Please check out our other flat iron reviews to see which models we recommend now.