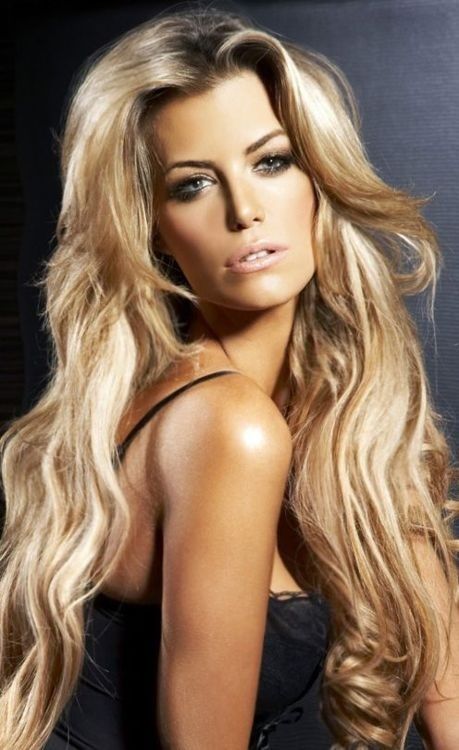 In the past, hair styling was a long and laborious process that involved holding a blow dryer in one hand and a brush in the other, for half an hour or longer. To create curls, my mother used curlers, that process took hours back then. For those who lacked the time or the energy to style their hair, a trip to a salon was a necessity.
Now, we finally don't have to spend a lot of time, effort, or money to achieve the best look at home! All you need is a good styling hot brush for drying, straightening or curling and only 10-15 minutes once your hair was washed.
I love the compliments I get in the morning at the office, my colleagues asked if I have a hair salon in the building and I go there every day! The truth is I have a rotating styling hot brush I've been using for more than a year now. I even take it with me when I travel, what a great purchase that was!
What is the secret to a great styling hot brush?
A styling hot brush is a brush that emits hot air or has a hot iron with bristles.
This design simplifies the process of hairstyling by allowing you to dry and style your hair simultaneously. It also frees your other hand, so you can do other things while styling your hair, such as drinking a cup of coffee or reading your emails :). A hot styling brush can be used to create waves, flicks, and curls, or give your body, volume, and lift.
Most hot styling brushes are powered by electricity, but there are also cordless varieties that are powered by batteries or butane cartridges. Electric-powered models feature swivel cords to prevent tangling or twisting as you style. They are typically used on wet or damp hair. They come with power switch and temperature selector, which are typically located on the switch.
A styling hot brush can be used to create a wide variety of hair styles, from soft waves to full curls, and many of the reputed brands available are powerful enough to deliver very smooth, professional looking hairstyle in about 10-12 minutes. They are typically lightweight so you can use it for as long as you need to achieve the hairstyle that you want without feeling tired. The handles are easy to hold.
Some styling brushes come with a single barrel, and some come with two or more attachment heads. When purchasing single barrel styling brush, consider the size of waves that you want to achieve. The bigger the barrel, the bigger the wave it will produce. The larger the barrel also, the more areas it will cover at a time. Basically, small barrels are best for short hair, and large barrels are better suited for long hairs. The bristles should come with cool tip to prevent damage to your scalp or hair.
Most hot styling brushes on the market come with adjustable temperature and speed settings, so you can easily adjust the heat to the texture of your hair and the style you want to achieve. For those with thick hair, look for a hot styling brush with higher temperature limit. If you have thin, fine, or treated hair, lower heat will keep your hair safe from breakage.
Hot styling brushes are available for all kinds of budgets. The most basic chrome or aluminum brushes are priced under $20. Those that use ceramic technology generally cost less than $30, while those that use ionic technology can cost under $50. There are also high-end models that cost more than $50. Some of the most popular brands of the hot styling brush are Babyliss, Vidal Sassoon, Conair, and Revlon.