If you've never heard of the Beachwaver PRO it's an innovative new hair styler which is an updated version of the Beachwaver S1. This version promises to deliver beautiful, bouncy beach waves. Invented by the well-known hair stylist Sarah Potempa this curling iron twists in two different directions to create the waves.
10' Summer waves styling tutorial with Beachwaver PRO
I can report that on my medium length, medium thickness hair it works and extra fast too. I love the useful digital display panel and extra-long barrel which I think is a great advantage as it means it works for most hair lengths. The digital temperature control gives you the ability to keep an eye on the heat so you don't run the risk of burning or damaging your hair.
It also heats up super quick, in just half a minute I can get it onto the highest heat setting (450 Deg F and there are other settings if you prefer a cooler temperature). Despite the heat this curler recovers quickly so there's less chance of burning your fingers.
The auto-shut off is a bonus too because it gives extra safety that this particular product won't overheat if you accidentally forget to switch it off.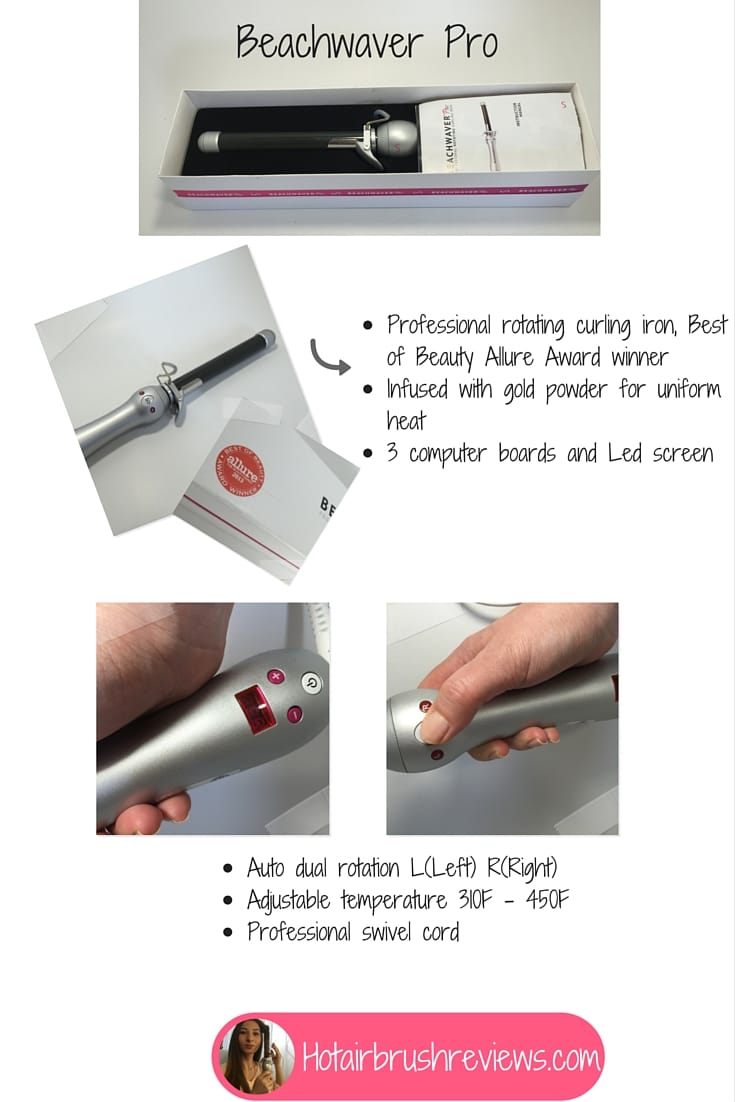 Another reason why I love the Beachwaver Pro is because the iron is constructed from tourmaline which in my opinion is the most superior material you can buy for a hair styler, it's much kinder to use on hair. The tourmaline helps to distribute heat well so there are no hot spots (the areas which disperse too much heat) and because of tourmaline's properties, the end result is soft, silky and smooth curls without any frizz or kinks.
The PRO also comes with a swivel cord so I don't get tangled up while doing my hair and it's 9 foot long so if the mirror isn't close by I don't have to worry – it really stretches.
I should mention that it's comfortable to use whereas other heated stylers often make my wrist and hand ache after a while. It works really well but reviewers report the curls are quite small however don't be put off by this because they drop after a while – creating the beach waves it promises!
I would advise being extra careful with your fingers because this heats up really hot so wear a protective glove (it needs to be hot to get the curls). Negative feedback wasn't so much on the Beachwaver Pro's ability to curl but more that some of the stylers appeared faulty so stopped working prematurely. I think these reports could possibly be caused by improper usage of this smart device, as the auto curler is only fit for US plug usage, so using it outside US is not possible!
Beachwaver Pro vs Beachwaver S1 auto curling iron
Beachwaver PRO is the advanced generation styler of the Beachwaver S1 curling iron which is also available on Amazon.com.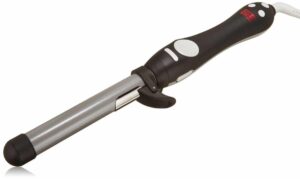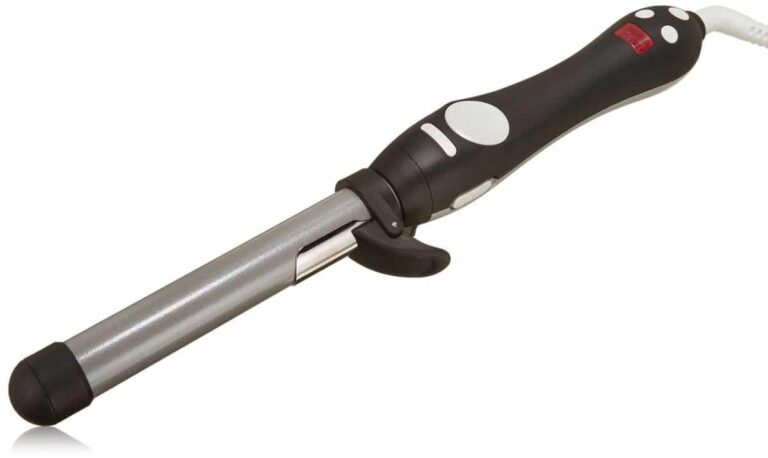 The main differences are that this one heats up to 410 Deg F rather than 450 Deg F (it still has variable temperature control) and the barrel is ceramic rather than tourmaline which although a good material, doesn't deliver quite as much shine and frizz control as tourmaline and isn't perhaps as kind to hair. In general users enjoy this model and I have to say it does work well (I used it regularly before my PRO).
However, if you follow the reviews you'll find it's best recommended for thick rather than fine hair because on fine hair it doesn't create as good a curl. I should mention there are barely any reports of the Beachwaver S1 breaking down!
In my opinion, the Beachwaver Pro is a superior version of the Beachwaver S1 and worth the extra expense for gorgeous beach ready curls and far better tourmaline technology than ceramic.