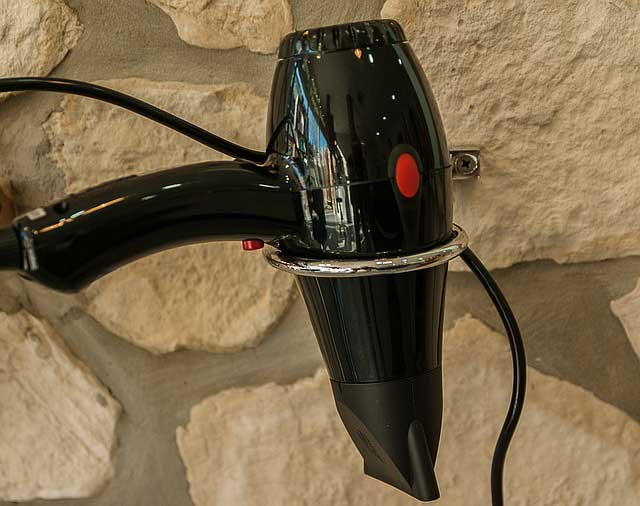 Curling machines (sometimes referred to as automatic hair curlers) are one of the latest hair tools to hit the market. If you haven't tried one already, they are going to revolutionize the way you achieve bubbles in your hair!  They're the most up-to-date in hair technology and involve a curl chamber that twists your hair into pretty curls, automatically.
Understanding how to use them can be pretty daunting, especially trying to match the best one for your hair type.  We prepared a comprehensive guide to provide you with everything you need to make the best decision.
What is an Automatic Hair Curler?
Understanding a hair curling machine is straightforward.  They look a little like hair straighteners, except they have a ball-like structure at the end which opens out when you operate the V-shape plates.  The heat settings are along the handle, and they have a power cord that attaches to a plug which attaches to an outlet.
Hair is positioned inside the chamber. When you press the curl function button; it gently pulls hair inwards and shuts automatically, where it works hard to create that curl.  Most use a timer switch so you don't have to count seconds!
Why Should I Consider a Curling Machine?
If you've struggled with using curling wands, curling irons or heated hair rollers, you might like curling machines because they do the work for you.  You just hold the hair tool on your hair, allowing it to suck in each section and it curls hair while you wait.
Curling machines also tend to deliver a more defined curl that lasts longer.  However, it takes time to learn how to use properly, so you need a little patience to properly learn a new curling skill!  Once you do know how to use one, you'll likely never use anything else to curl your hair.
The Difference between a Curling Iron and a Curling Machine
The biggest similarity between these two hair tools is that they create curls!  They even have a similar clamping mechanism but that's where the similarity ends.
A curling iron heats up a slender barrel to very high temperature and clamps down onto the hair. You have to control the winding process and you have to control the amount of time you hold the heat on the hair.  Curling irons can be very damaging to your hair because of those high temperatures and also because hair is pressed directly onto the high heat so they can even burn hair.
Curling machines don't use that type of heat and suck hair into a curling chamber that twists it up for you, holds for a few seconds and automatically releases.  Curling machines are possibly a safer alternative, especially if you want to preserve the condition of your hair.
Will an Automatic Curler Work on My Hair Type?
Now, there are lots to choose from and you need to consider different aspects of your hair.  The type it is, whether it's straight, wavy, curly, frizzy, fine or thick and also the length of your hair; short, mid-length or long.  You also should consider the type of curl you want to achieve, whether you are a fan of ringlets, big, glamorous waves, beach waves or tousled curls.  Luckily, some of the curl machines you'll find available are suitable for more than one hair type and create lots of different curly looks.
As a good tip, if your hair is very straight, then find a curl machine with fast heat-up because that way you'll get a curl that will last longer.  One of the biggest problems with curling products is that the curl drops out very quickly, so you want something long-lasting.
You should also look for tourmaline technology.  This is a high-grade technology designed to smooth out frizz and banish flyaway hair.  It's the sign of a quality product and tourmaline has good hydrating properties, locking moisture into each strand which means you can use a higher heat setting (never set temperature too high, especially if you have dry or damaged hair).  Tourmaline is also a good heat conductor, which means it distributes heat evenly along every strand so there are not "hot spots".
If you already have wavy or curly hair, then almost any curl machine will help to tame your curls, get rid of frizz and create even curls.  You don't have to worry as much as those with straight hair, most types will suit you.  If you have thick hair or very long hair, try a curling machine with a higher heat setting, especially if your hair is healthy.
So – that's all well and good, but How do Curling Machines Work?
Firstly, never use a curling machine on wet hair; they are only designed for dry hair use.  If you have a lot of hair, always section it out so you don't get excess hair in the chamber and you can control the mechanics better that way.
The automatic hair curlers operate with a chamber area where the hair is placed inside.  Hair is automatically gathered into the chamber, twisted around, held for a few seconds on an auto-timer and then released.  You should end up with a beautiful curl when your hair is released from the chamber.
Our Top Automatic Hair Curlers
To help you to choose the right curling hair machine for your hair type, here are the best curling machines available:
The Titanium Professional Miracurl represents the best option with the most advanced technology currently on the market.  BaByliss definitely knows how to produce high quality hair tools and this is no exception.  It does everything that the Miracurl Steamtech product achieves (see below) but it also creates curls that go in alternate directions for a really great natural look.  With 3 directional controls, you can move your curls right, left and alternate.  The product delivers perfect, frizz-free, shiny and bouncy curls that last.
The Rusk curl machine represents one of the best options currently available, but it does carry a premium price point.  The machine does everything for you, drawing in the hair to the curl chamber and designing pretty curls.  Suitable for all hair types, it works on all hair textures and length, even fine hair.
This (as with the others) should only be used on dry hair. You place hair inside section by section, allow the hair to be drawn inside the curl area and then let the machine do its job to give great curls. 
There is a timer setting switch to create loose waves, gentle curls or more obvious curls so you don't have to wonder when to release, it will tell you plus there are three heat settings so you can use the one to suit your hair type. Set the time longer if you want very tight, defined curls. Set it for less time for a loose, wavy look. With three heat settings, there are plenty of options for everyone.
The Infiniti Pro Curl Secret 2 represents an updated version of the highly popular original model.   The updated model includes interchangeable curl chambers (1 inch and 1 ¼ inch) which offers multiple styling options.  Additional notable features include 2 heat levels, 6 timer settings, and 3 curl directions.  The included ionic technology limits static electricity, frizz, and flyaway and offers extra shine for amazing curls.
The main differences included in the Curl Secret 2 include a titanium barrel, increased heat up to 450 degrees F, the extra curl chamber size, and 3 extra timer settings.  The original model included a tourmaline barrel, heat up to 400 degrees, a single 1 inch curl chamber size, and only 3 timer settings.
The BaByliss Miracurl represents a curling machine that uses safe steam technology.  Steam is a great way of setting curls that doesn't strip hair of moisture, keeping it nicely hydrated so it remains healthy and looks shiny. It promises 24 hour curl hold and no frizz.  The curl chamber offers titanium technology combined with the steam so curls look natural, bouncy and once you know how to use the machine, it's a great product that gives salon-style results.
Conair is a well-respected hair tools brand and the Curl Secret technology is state-of-the-art.  Built out of the latest tourmaline technology, it's designed to protect hair from heat damage.  The tourmaline locks moisture into hair, keeping it hydrated and glossy looking. There are two different heat settings so for finer hair use a lower setting but thicker and longer hair can take a higher heat.  The motor is brushless and gives what is known as professional precision styling. 
It also gets rid of frizz and flyaway hair.  This particular curling machine has two heat settings, the lower one is better for fine hair whereas the higher heat setting is suitable for thick, healthy hair. This option is ideal for all hair types, even very straight hair.  You will be very happy with a nicely defined, long-lasting head of curls.
As a word of caution, you do need to practice using this hair curling machine but given a few attempts you will get it right!  The action is the hair gets sucked inside but the trick is not to panic and allow the curling tong to do its magic.  Expect smooth, shiny and long-lasting curls.

The Conair Curlmatic represents a high quality midrange option.  The Curlmatic doesn't offer the same level of features as the Rusk or the Babyliss Miracurl, but it does offer consistent results.  Able to cope with very long hair, it delivers salon-style curls in moments.  Always use the correct heat setting on your hair and the timer will do the rest for you, it produces glossy, shiny, healthy curls that last all day long and even into the night.
This hair styler can cope with very long hair but not past your waist!  It promises and delivers beautifully defined, shiny curls that last.  Be careful not to get curls stuck inside and make sure you set the timer and heat setting according to your hair type (thicker hair can withstand higher heat but if your hair is fine then start with a low heat).  The timer settings give you plenty of warning that your hair is ready.  Probably best for fine to medium thickness hair it's a super all in one curling machine.