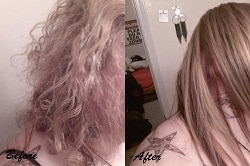 Let's face it, not every woman is blessed with gorgeous hair. The fact of the matter is, women spend a lot of time every day in setting their hair.
One of the most important tools that a woman will ever have for taming her locks is a hair straightening iron, but which one?
Buying A Tourmaline Hair Straightener
When buying a hair straightener, there are several criteria to follow. For one, you must consider the kind of hair you have.
If you have thick natural hair, you'll want to be sure you choose a flat iron that packs a lot of heat. But if you have thinner hair, you'll want something with adjustable settings so you can keep the heat a bit lower.
Once you know what type of hair straightener you need, you should look at the heat up time of the straightener. There are two main benefits of quick heat up time.
First, you don't have to wait long to style your hair.
And second, the quicker reheat time will make the job completed quicker too. You must know that once the plate touches the hair, it somehow cools down before the next application.
The bigger the temperature range, the better the straightener. The more heat the straightener can produce, the more professional result you can have. Also, the range of temperature allows for more flexibility in styling as well as can minimize the damage to the hair.
What is Tourmaline Hair Straightener Technology?
Tourmaline hair straighteners are one of the best out there. Tourmalines are made of multiple minerals with each mineral giving the tourmaline its unique color and property.
Tourmaline is used in hair straighteners because they are piezoelectric. This means that the tourmaline crystal vibrates when heat is applied.
Tourmaline hair straighteners tend to leave hair feeling silkier and softer than traditional ceramic flat irons. In addition, the heat is less damaging to the hair too.
Top 3 Best Selling Tourmaline Hair Straightener Products
The HSI Professional 1 Ceramic Tourmaline Ionic Flat Iron Hair Straightener. This hair straightener is great for bringing dull and frizzy hair to life.
Aside from straightening the hair, it can also be used to flip and curl hair.
The HSI Professional 1 Flat Iron features flash quick heating, ergonomic design and versatile heat settings.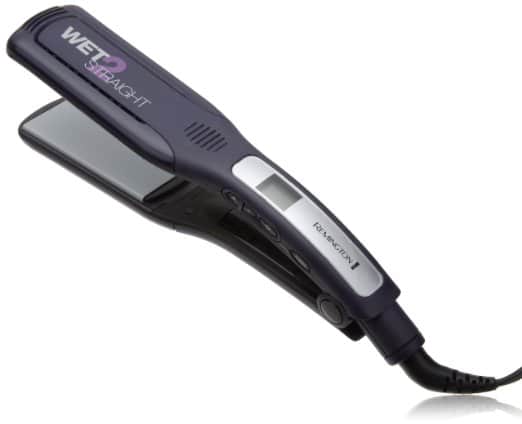 The Remington Wet2Straight Straightening Iron. The main benefit of this straightening iron is that it can be used on wet hair.
The iron heats up to 400 degrees Fahrenheit and has variable temperature settings which is applicable to different hair types. It uses Steam Hydration Therapy that protects the hair from over-drying and keeping the moisture locked in.
Check Price on Remington Wet2Straight Flat Iron
The Sedu Ionic Ceramic Pro features tourmaline technology. It generates more negative ions that are effective in eliminating frizz in hair and making the hair silkier, softer and shinier.
Temperature can be adjusted from 235 to 410 degree Fahrenheit. It also features a very lightweight design for comfort.
If you don't have the best tresses, do not worry because one of these hair straightening tools is your best friend. You just have to know which one will work best with the hair type you have.
For more flat iron reviews, be sure to check out our hair straightener buying guide. We'd reviewed all the top flat iron models on the market!