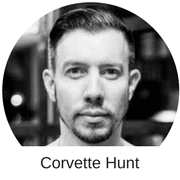 The Graceland hair salon in Williamsburg, Brooklyn New York is a unique blend of hairdressing and… tattooing! It's a remarkable fusion of cutting edge creative trends and it really works. The idea was born out of a need to succeed in the competitive world of hairdressing rather than one of those lightbulb moments. Corvette explains it was more about the finances behind running a new hairdressing business so combining it with a tattoo parlor seemed like a great idea. Indeed the risk paid off because Graceland is a roaring success with an accolade of awards behind it.
The business is owned and run by Corvette Hunt and Bethany Paul, it's been going since 2010 and both are uber passionate about their eclectic salon. Clients range from ladies who lunch to city workers and arty types and the list of hair services available means there is something for everyone. This salon is cool, fun and funky with a spectacularly exciting vibe, there's no doubt the atmosphere inside is electric; you feel it the moment you walk through the door.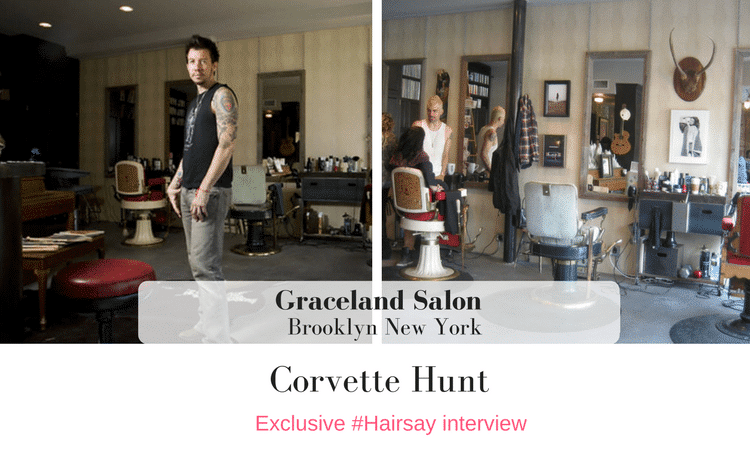 Corvette himself is partial to old-school glamor but definitely has his eye on the ball and has the talent to transform hair into something that really WOWS. Whether you're looking for a straight forward cut or something to turn heads, a new color to enhance your beauty or even a dramatic tattoo – Graceland is definitely your destination in New York.
Emma:

 Corvette - what inspires you every day and where do you get your energy from? It must be hectic doing what you do!
Corvette: I would say the city girl 100% inspires me and what I mean by that is any lovely woman who takes care over her appearance and stands out from the crowd turns heads. I love the way women style themselves, I see fabulous girls every day on the train, street, at the park or café and they really inspire me. When there's someone with style they stand out like a painting and catch my eye.

I usually wake up with certain ideas in my head – when I see the women on the streets of New York these ideas change and grow, that's inspiration. I especially like women who style themselves differently – for me they are a breath of fresh air. I like the Upper East Side Ladies who go to lunch…they use hairspray and have enormous hairstyles and they dress up in Chanel – I love that too!
Emma: 

What does a typical day in your life look like?
Corvette: Every day is completely different. Earlier this week I was shooting on a hair team for a big movie so the last three days have been back to back – almost 24 hours a day with just one hour sleep! Those days are wonderful because you start when people are asleep and you see the sun come up but every day isn't like that. The days I work in the salon are very structured and routine but usually the events of the day are different and clients are different too so there is variance.

That's why I love this job because my days are never exactly the same. My morning starts at the gym no matter what – that's how I get my energy and adrenaline from, I don't feel right without it! If I'm not using my muscles I can't do my day…if you do something physical your posture is better and your back doesn't suffer. Lots of hairdressers suffer from a bad back and knee problems so I say you must look after yourself. I used to do bars a lot more years ago and my background was nightclubbing in the 90's so I used to go out all the time and 10 years ago every day after work we'd go to a dive bar or we'd go to a small club with dancing and music or we'd get a bottle of wine and food and go to someone's house to chill and talk for hours.

Now I have a son and he's one and a half years old so those days are gone! When I get a chance to be with friends we visit restaurants or have friends over in my home and we'll cook something delicious and catch up on our lives.
Emma: 

Do you have any recommendations for genuinely avoiding heat damage from hair tool use?
Corvette: It's easier than you think but most girls refuse to put a primer on their hair or a blow-out cream before styling. I understand why, some have fine hair and they feel product weighs it down but it's important. I'd say you need to experiment with styling lotions that work for you but this is a new era of beauty products so the product will definitely be out there – research, experiment and find it. You must put a barrier between styling tool and hair and then you'll be fine. I can give you a few recommendations.

If I style for a wedding, event, or for Fashion Week I work with Bumble & Bumble products – they are 100% the most useful products for hair stylists, they aren't as easy for the consumer to use because some are quite tacky but remember the tackiness breaks up after you start using it. Or try Oribe products and they smell gorgeous and they really work, for a barrier I suggest Oribe Crème for Style.
Emma: We know your salon is rated one of the very top salons in the USA. What makes it unique compared to others?
Corvette: We have a wonderful variety of artists. It might be small but it's nurturing. We also have tattooing and hairstyling on each side o the salon – this is really convenient. They are both unique crafts yet work well together. It happened because the business partners found the space together and it came down to a financial reason so we split the space.

It worked to have tattooing because it helped with the overheads. It didn't annoy people or turn people off – in fact it gave us the edge and people who'd never seen tattooing before or understood it became curious because when they're waiting for their appointment they see what's going on plus it boosted business! We have a great relationship with the tattooists, we do their hair and they tattoo us! The energy in the salon is really good and it buzzes, there's almost an electric charge as you walk in and that's to do with the music. We play everything from punk, rock and roll to jazz blues, it depends on the day. It's a fun place to be!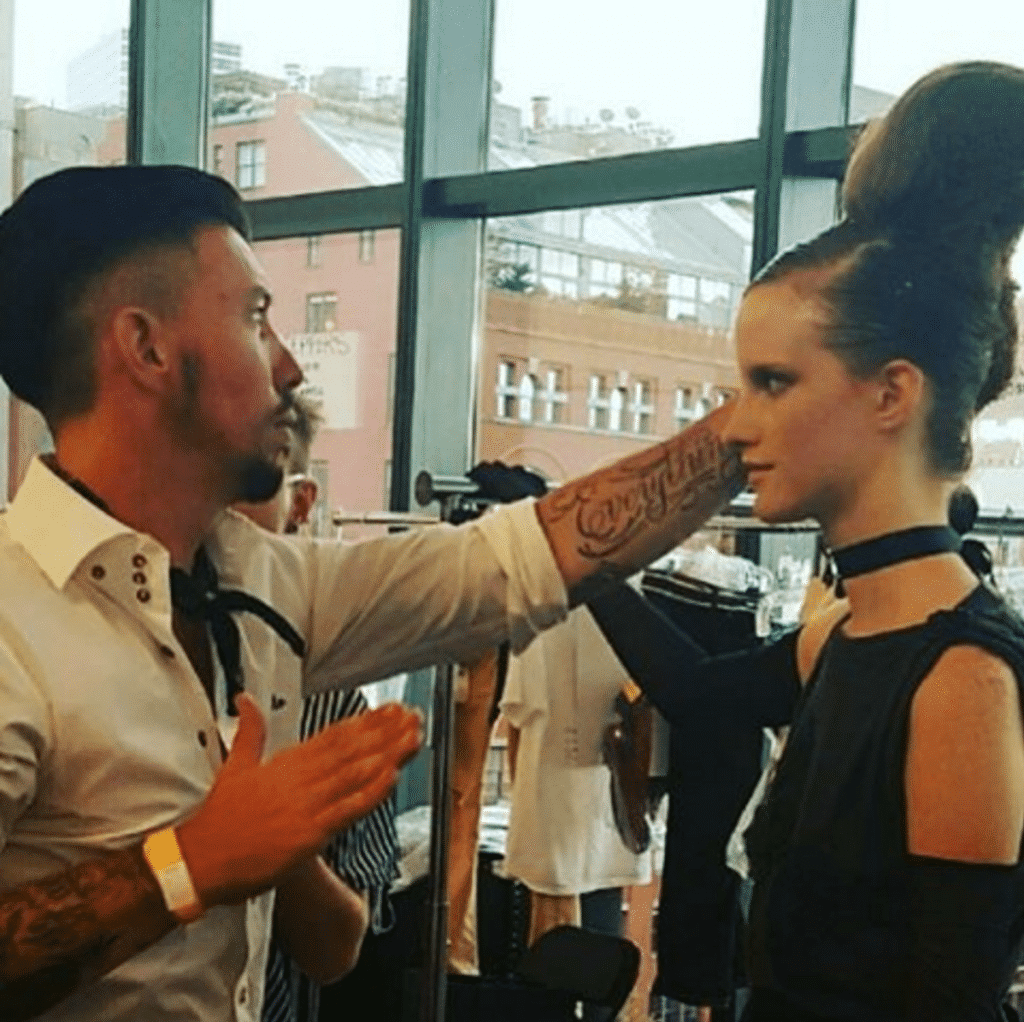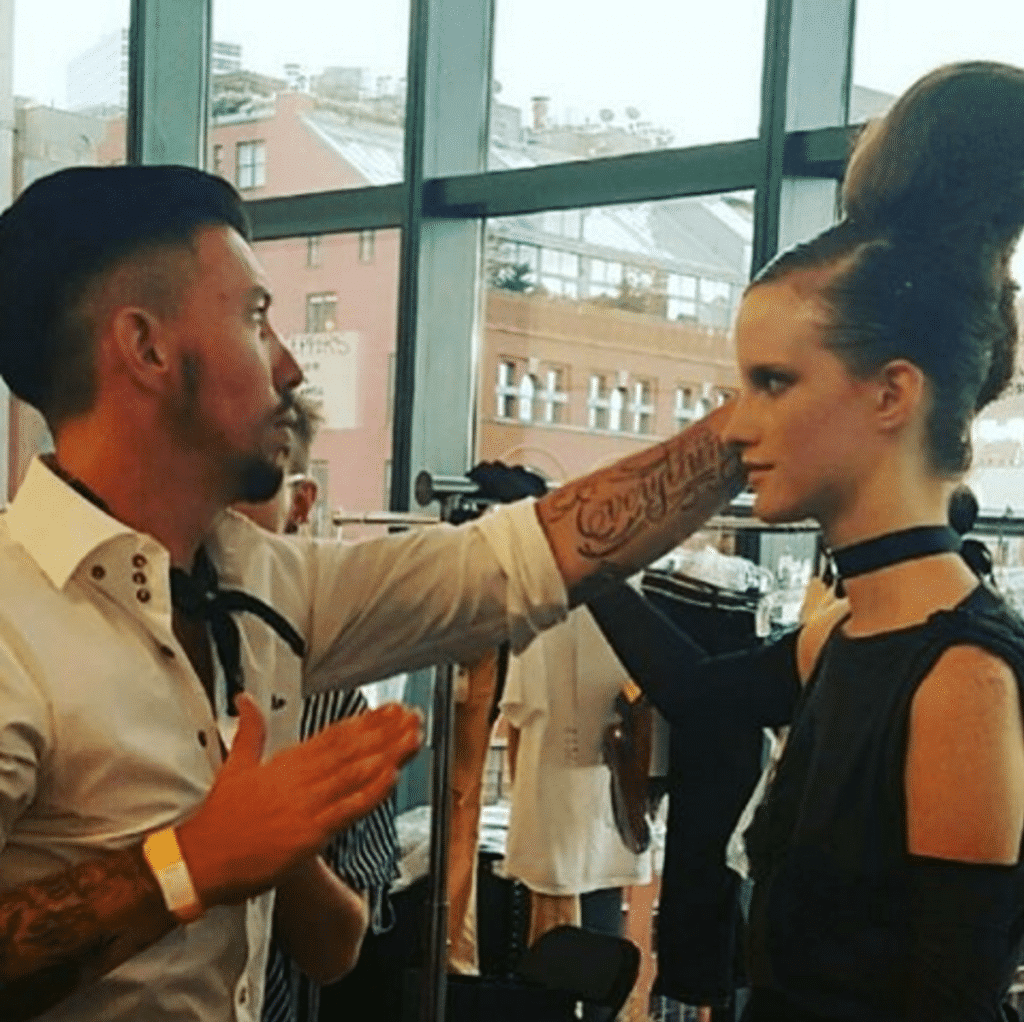 Emma: 

What are the best hairstyling tools for curling hair, creating a big, bouncy blow dry?
Corvette: I'd style a big blow dry with a medium sized brush; as long as the ends are smooth it doesn't have to be perfect. I'd put Oribe Royal Blow Out Cream or any lotion on the hair and throw on sea salt spray - Label M is the best one. That will add texture.

Blow dry the hair with a hairdryer and then create a new side part, the deeper you go the better it looks (don't use a comb) it makes it more natural and diffused looking. Take a 3" or 4" barrel or tong and go over the waves, don't section them, do it randomly. Wrap round the iron – never do the ends, let it drop in seconds and then pull it a little to relax the curl so it looks like a ribbon of waves.

Wrap each in a different direction and once that's done take the blow dryer and toss your head upside down and put some more spray in (just a little) that will break up any styling so it looks natural and fuss-free. Use a cool shot to set the style and flip your head back so it looks natural and a little grungy. I like the T3 Bodywaver curling tong or use a simple ceramic wand.
Emma: 

Do you have any advice for those out there who dream of becoming a top hairdresser?
Corvette: To work hard, say yes to everything – be amenable, do every job and take every opportunity that comes your way. Say yes even if something doesn't appeal to you or even if it's above your skill level – challenge yourself and raise your skill. You will find a way to do it. If you're in any situation with pressure, do it because that's when you learn the most.

You will learn from the best so make sure to be in the best environments. Say yes until you know it's time to say no…at first you will do a lot of grunge work but eventually you know you're good enough to say no!
Emma: 

Thank you Corvette – you are an inspirational person and we can't wait to visit Graceland when we're next in New York…who knows, we might even get a tattoo!