Having struggled with curling my hair for years I finally decided the only way I was going to know which the best curling flat iron is to buy was to try out a few for myself. So I saved up my pennies and went onto Amazon.com. First, I read all the reviews of the top sellers and then I decided on two different curling flat irons and I bought them. I felt I had done plenty of research so when they arrived I couldn't wait to try them.
A little about my hair, it is medium thickness and fairly long (past my shoulders). It has a kink to it so it is neither straight nor curly which means I can achieve either straight or curly hair, with help. However, while straight hair is easy to achieve, keeping a curl in my hair is a hard task. Curls normally only last a couple of hours before they drop out, leaving me with kinky hair which isn't a great look especially when you're going out for the evening!
Sultra The Seductress Curling Flat Iron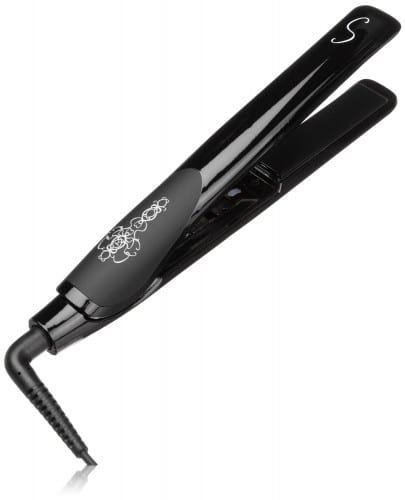 The first curling flat iron I tried was the Sultra The Seductress Curl, Wave and Straight 1 Inch Iron. I liked the idea of being able to do three different things with my hair, curl it, straighten it out or give it casual waves. It is not an inexpensive product (discounted on Amazon.com) so I can say I was looking for a miracle because I think this is a lot of money.
Remember to wash and dry your hair first as this doesn't work on wet hair. I have to say this curling flat iron is terrific to use. Here's what it promises:
Ringlets

Waves

Glossy Straight Styles

Here are its features:

3 temperature settings, so if you have fine hair, normal or thick there's no danger of using the wrong heat setting

Ceramic technology for dry or damaged hair so "no" damage.
The truth? This delivers. It does take time if you have a lot of hair. I always use a heat protecting spray because remember, irons get very hot. Using the Sultra I can straighten or curl my hair and it looks amazing. The biggest plus point for me is the curl lasts when they have never lasted before.
Bed Head Curling Flat Iron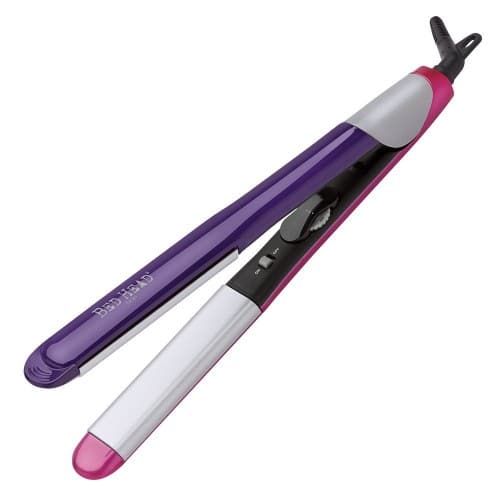 I also tried the Bed Head Split Personality Curved Edge Straightener from Amazon. This is a good value tool in my opinion and I didn't have as much expectancy as I did the Sultra (because of the price difference).
This straightener promises to straighten or curl – exactly what I was looking for. There are some downsides, no auto shut off which for a forgetful person like me can be problematic. You must remember to switch it off. It promises instant heat up to very high temperatures and has multiple heat settings like the Sultra so you can choose the setting according to your hair.
The Bed Head is not suitable for wet hair so always wash and dry hair before use. Here's what it promises:
Straight or curly hair.

Tourmaline ceramic technology for frizz free.

Great shine!
It also has some excellent features:
Multiple heat settings.

Instant recovery.

Lightweight.
The reality is I like this product a lot but I prefer the Sultra, I guess you get what you pay for but if you are on a budget then you will achieve long lasting curls or sleek straight hair using the Bedhead. Be careful though it can snag your hair a little because there is a gap at the edge of the iron which catches if you're not watching what you're doing. It heats up well and gives beautiful shine. I was happy overall.
I would advise the Sultra if high quality is very important to you.