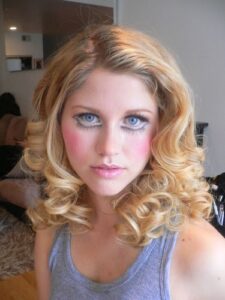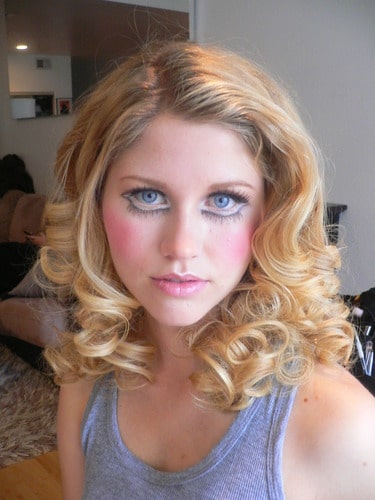 When it comes to getting smooth and sleek curls, the use of a nano curling iron can give you just the results that you might need.
The latest nanotechnology used in curling and straightening irons combines particles from the ceramic plates and silver to create fused ions.
These ions make your hair frizz-free, shiny and lustrous to a higher extent, giving them unbelievingly amazing curls.
If you take a look at the curls done by a nano curling iron, you will instantly fall in love with them due to the silkiness and volume it gives your hair. So, if you are wondering which nano curling iron you should get.
Here is a review of some of the Latest Nano Curling Irons available in the market:
Conair Infiniti Professional Tourmaline Ceramic Curling Iron
The Conair Infinity Nano Curling Iron is one of the best and most affordable curling irons that you can find. Despite its low price, you can rely on it to provide best performance and unique features that will give your curls a professional look.
Along with the Nano technology, the curling iron also features a 30-seconds instant heat up and an automatic switch off feature. The iron offer Ultra High heating feature offering a temperature of 395° F.
A uniform heat recovery system ensures your curls are uniform looking all along the curling rod. The iron comes equipped with LED light indicator, professional swivel cord and a protective heat shield for safe handling storage.
Hot Tools White Curly-Q Tapered Iron
Another ideal nano curling iron is the Curly-Q Tapered Nanoceramic Iron by Hot Tools. It offers a sleek and slim handle design giving you a firm grip. Available in three different sizes, this iron allows you to style your hair in tight or loose curls.
The iron features a heat-control dial that provides temperature control to a 450° F level, and a quick heat-up feature for efficiency. For added safety and ease-of-use, the product is shipped with a foldaway safety stand and a heat-resistant glove.
Swivel cord, indicator light, cool tip for better grip, separate on/off switch and one-year warranty are some additional features that make this iron a remarkable choice.
Jilbere Nano Silver Curling Iron
Another remarkable nano curling iron available in the market is the Jilbere Nano Silver Curling Iron. Featuring a rheostat temperature dial, this iron offers you 25 different temperature settings. You can take the temperature as high as 400° F for efficient function.
The easy-grip handle and the cool tip allow you to hold the iron without any trouble. It comes with a built-in iron stand for safe use and storage. Available in three different sizes; 1", 1-½" and 1-¼", this iron allows you to style your hair conveniently in tight, cork-screw and loose curls, depending on what your desired look is.
So, if you are looking for a curling iron featuring the amazing Nanoceramic technology, these three irons offer you the best features at the most affordable rates you can find.