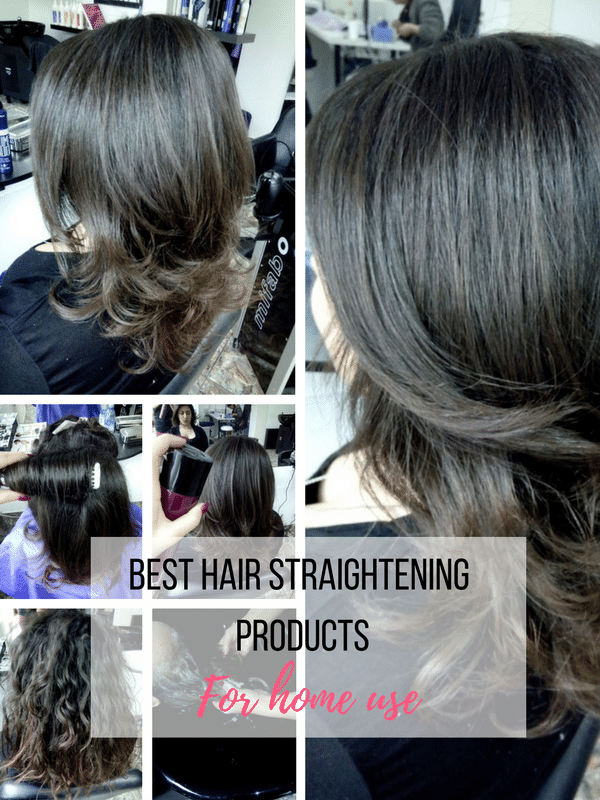 Finding the right hair straightening product can be extremely confusing. I've gone into my local hairstyling boutique, hairdresser and even supermarket and found myself completely swamped by different brands, different price points and all promising to do the same thing to my hair – make it much easier to straighten. I'm just like you really, trying to find the best product for my hair but honestly – it's a tough decision to make!
Anyway, last month I was given tickets to a hair and beauty show and I picked up a lot of different samples to help style my usually frizzy hair. This got me thinking that I could share my findings with other people who also think it's hard to know what to buy. So here are my top four hair straightening products and why I love them.
1. The best professional hair straightening shampoo and conditioner

After I sampled this duo I had to go and buy the real thing. They are approximately 34oz each so depending on your hair's length and thickness, you get quite a few washes out of them.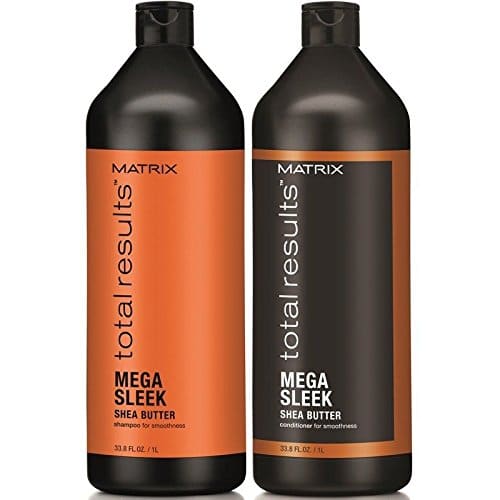 They are good for color treated hair because they won't strip it out (which I often find with shampoos these days). I was most impressed to find that my hair felt very soft after using this duo, rather than my usual dull looking locks, it was very hydrated so I guess they put moisture back into hair.
One of the biggest bonuses is that these are sulphate free, very important if you want your hair to grow healthily. Sulphate isn't good for the scalp and can cause build-up in the hair follicles. When the follicles are blocked hair growth is stunted so I always try and buy sulphate free.
I can tell you that my hair felt lightweight after use and styled beautifully, there was no product build-up so nothing weighed it down and I've heard it's even strong enough to smooth Afro-Caribbean hair. It smells fabulous too!
2. The best hair straightening cream
This 2 step professional hair straightening system by Matrix can be used stand alone or can be paired with a blow dryer and straightener for the ultimate sleek look. It's low cost too and it can be used directly on dry hair (or wet after washing).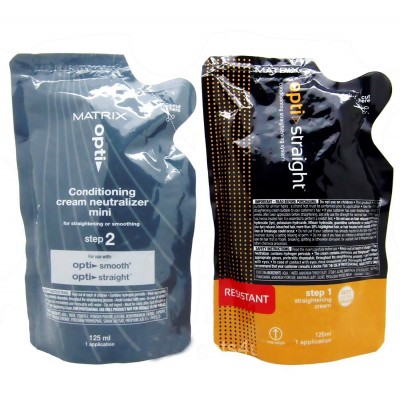 Simply smooth it on and you'll see a noticeable difference plus it creates a heat protecting barrier so if you use flat irons or you blow dry your hair this will stop the heat penetrating too far into the hair's cuticle and burning it. It's designed to relax curls so curly girls – this will be your new best friend.
You get 125ml which is a good amount to last you for a while but obviously the longer and thicker the hair, the faster you'll get through it.
It definitely takes the frizz out of hair but don't expect poker straight hair after using it unless you pair it with a styling tool. What I will say is it helps to cut straightening time in half and that's much better than using very hot tools over and over again.
Some people though complained that it did a lot of damage to their hair, so it's very important to follow the instructions and not to overexpose your hair - this stuff is really potent.
3. The best smooth shampoo and conditioner for home & travelling
When you're having the revelation that keratin straightening products do work ? https://t.co/lBEz3pODIs plus hair is shinier, as a bonus

— Katie Masters (@HotAirBrushes) September 28, 2016

My hair is usually a mess after every vacation, so this year I really wanted to carry my own stuff and not be forced to use the hotel shampoo and conditioner. This set comes in two 16.9 oz bottles. I would definitely recommend it for you if are traveling and you're restricted on luggage size or don't want to carry heavy bottles.
It's infused with keratin (the hair's natural protein) which locks moisture back into each strand yet still keeping frizz away. It also promises to improve elasticity so helps to protect hair against breakage. Additionally it is a heat protector so if you do use hot tools your hair won't be as susceptible to damage when using this set.
Now, if you do have very curly hair this product isn't for you. It's recommended for girls with wavy hair or even straight hair that maybe goes a little kinky. Don't expect a big lather either because this shampoo doesn't deliver this but you don't need lots of bubbles to clean your hair. The results are a smoother looking finish when hair is styled and it smells divine.
Luckily the hair straightening regimen doesn't have to be damaging on our hair these days, you can safely pair the straightening products with a daily routine using a brush straightener on blow dried hair for smoothing, adding shine and straightening. Here are our top picks of straightening brushes for home use.
What's your hair straightening routine? Let me know in the comment box below.