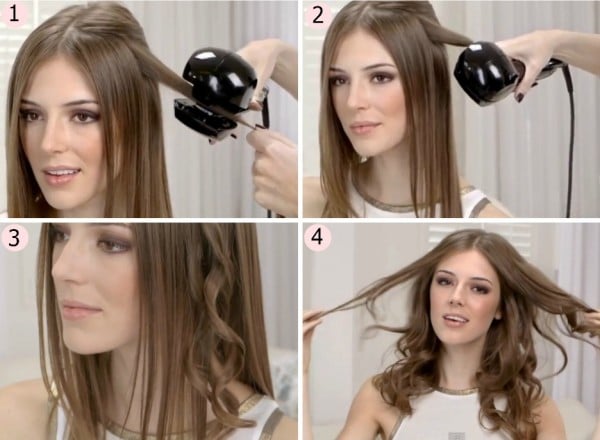 My usual curling iron requires so much effort that you often end up choosing not to curl my hair. After all, it's not really easy to pick up strands of hair and roll them around a curling rod again and again, and when the result is not what you wanted, it is even more frustrating.
This is the look I am going for this summer for a sophisticated feminine retro reminder of what true grace and elegance should look like. For the curls I am definitely using the Secret Curl Machine, as I wand the sophisticated end result without spending 2 hours on styling.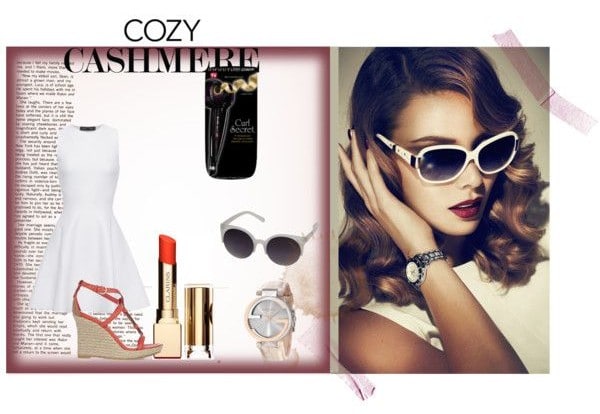 Get the look on Amazon: Conair Curl Secret, Calvin Klein Textured White Dress, Jessica Simpson Wedge Sandal, Oversized Vintage Cat Eye Sunglasses, Gucci 18K Gold Watch, Clarins Jolie Rouge Lipstick
Conair Curl Secret is undoubtedly the best solution for all our hair curling troubles. With this iron, there won't be any need for you to go rolling hair round and round over your curl machine repeatedly; this is definitely not your average curling iron!
Let's take a look at some smart features of Conair Curl Secret to see what it's all about: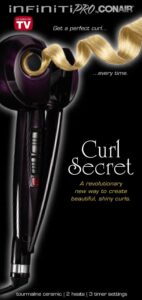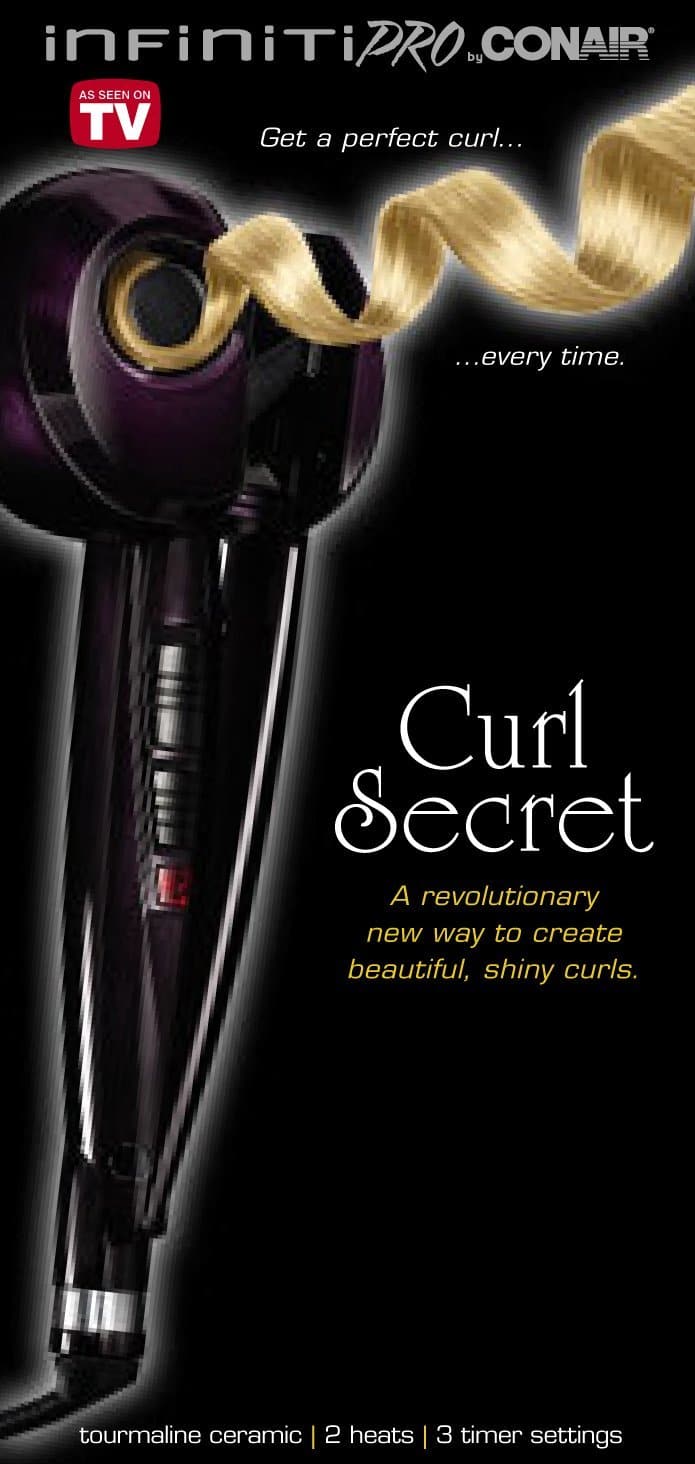 This curl machine is an easy and fast solution for getting your hair curled perfectly with minimal effort required.
Here are some of its features that enable it to perform so remarkably:
• Nano-Titanium Technology –
The curl machine features a nano-titanium chamber for curling that provides smooth and shiny curls, retaining the natural shine and luster of your hair perfectly.
• Automatic Curl System –
The curl machine has an automatic curl chamber that saves you from the hassle of manually rolling hair on the curling rod. You can simply put the hair in the circular chamber and they will turn out perfectly curled within seconds.
• Different Settings Available –
Conair Curl Secret offers different usage settings in terms of heat, timers and styling options. You can get curls of different sizes and the different timer allows you to get multiple curl effect. Three different heat settings are available to give you fast curls.
• Direction Control –
The machine has a three-directional curl control system; alternate, left and right. This allows you to have uniform and natural-looking curls all over.
• Power Heating System –
The curling machine features a powerful heating system that makes the iron ready for use within seconds and allows for ultra-fast heat recovery during use.
• Smart Tech Safeguard System –
The iron is equipped with a Smart Tech Safeguard system that uses tools like motion sensors, sleep mode and auto shutoff to save energy and keep the iron safe.
• MaxLife Pro Motor –
Conair Curl Secret has a brushless MaxLife Pro motor that provides exceptionally fast and precise styling while making the machine last longer.
Customer Reviews on Conair Curl Secret
According to customers this machine provides wonderful, long-lasting curls in a very short time. However, a couple customers with long and thick hair have also stated that the iron may get stuck midway. Nonetheless, a large number of positive reviews are highly encouraging.
Price of Conair Curl Secret Tool
Conair Curl Secret is a professional curling tool that undoubtedly provides the best results compared to other curling rods. If you are buying it from Amazon, you can get this product for a discounted price.
Did you try your hand already at the new
Conair
Curl Secret tool? What was your impression? We would love to hear your honest opinion!