With so many shampoos on the market that claim to eliminate dandruff, moisturize and promote scalp health, it can be hard to know which ones can be trusted and which are just out to grab your money.
When choosing a shampoo for dry scalp specifically, it's important to really understand the active ingredients and know what they can (and can't) do for your dry scalp and hair.
But don't worry - we've done the homework for you! In this article, you'll learn about different medicinal agents, essential oils and plants derivatives that are proven to aid in relieving dry scalp.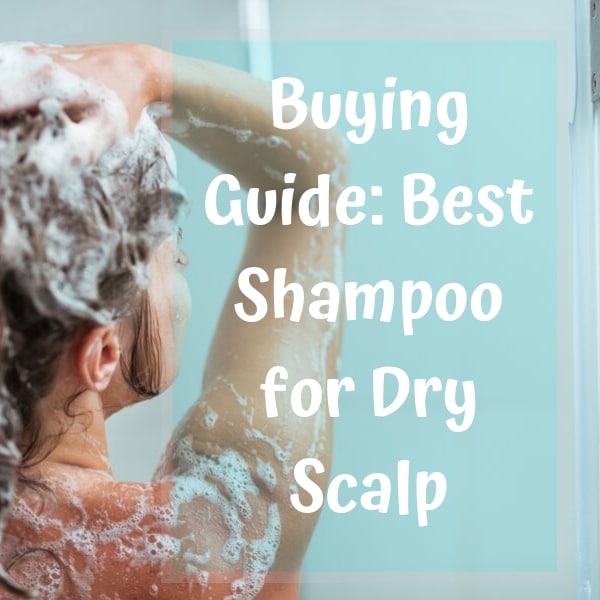 We've reviewed the top five shampoos for dry scalp. Some of these brands are household names, while others are fairly new or higher-end products that you may not have heard of yet.
Following this introduction is a chart that gives an overview of our top shampoo picks and the price range.
Each shampoo is then thoroughly reviewed, where you'll get in depth information on the product and it's benefits. At the end, you'll find an FAQ that answers questions you may have about the causes of dry scalp and alternative steps you can take beyond shampoo to maintain a healthy, moisturized scalp.
Top Shampoos for Dry Scalp
---
Nizoral A-D Anti-Dandruff Shampoo
Claim to Fame: Powerful anti-dandruff properties.
Pros
Contains Ketoconazole, a powerful antifungal ingredient proven to eliminate dandruff
use only twice a week
fresh scent
Cons
will only help in relieving dry scalp caused by dandruff
not a moisturizing shampoo in itself – water appears last on the ingredients list
made up mostly of chemicals
not recommended for children under 12
Check Price on Nizoral A-D Dandruff Shampoo
Features
Active Ingredient: Ketoconazole 1%
Ketoconazole is an antifungal medication, most commonly prescribed in topical form to treat a variety of fungal infections of the skin, including M. globosa, the fungus that leads to dandruff.
M. globosa is found on every human head, but factors such as diet, stress or hormones contribute to the way our body reacts to it. Skin-cell renewal on the scalp increases when fighting off M. globosa. Ketoconazole kills M. globosa directly, eliminating dandruff.
Dandruff is the leading cause of dry scalp. Eliminating dandruff would make follow-up moisturization of the scalp far more effective than attempting to moisturize with dandruff present.
With this knowledge, Nizoral A-D is a good shampoo for dry scalp if you have apparent dandruff, flaking and itching present.
Low Maintenance
Use Nizoral A-D only twice a week before shampooing. Because the ketoconazole binds to your hair's natural protein to eliminate dandruff, it continues to work in between shampoos.
Gentle Formula
This salon-tested shampoo is safe for use on color-treated, chemically processed and gray hair.
Works Fast
You can see results in as little as one use.
Conclusion
Overall, Nizoral A-D Anti-Dandruff Shampoo provides a medical solution to factors that contribute to dry scalp, particularly the fungus M. globosa that causes dandruff. Ideally, those that have a dermatologist-confirmed fungal infection of the scalp would use and benefit most from this shampoo. With direct treatment of these fungal-related conditions, the scalp will more readily respond to follow-up moisturization with oils, relieving dry scalp.

Check Price on Nizoral A-D Dandruff Shampoo
---
Amplixin Scalp Therapy Shampoo
Claim to Fame: Natural, moisturizing and scalp-healing properties
Pros
Safe for daily use
Safe on chemically-processed, color-treated, curly and ethnic hair types
Several natural ingredients that are moisturizing and scalp-healing
Can be used by men and women
Family friendly formula; safe for children
Cons
Not a low cost option
Not a cleansing shampoo; buildup would eventually occur after continued use
No apparent dandruff-fighting properties
Check Price on Amplixin Scalp Therapy Shampoo
Features
Sulfate-Free, Paraben-Free, Cruelty-Free
Several beauty and hair care brands are creating products that are paraben and sulfate free.
Parabens are a variety of chemical preservatives used to increase the shelf-life of many health and beauty products we use every day. This includes things such as toothpaste, deodorant, shampoo and skin care products.
Sulfates, particularly those found in shampoos, are powerful cleansers but are notorious for stripping hair of its natural oils, leaving a dry and brittle feel to the hair after it's rinsed out.
Amplixin is also cruelty-free meaning no testing was done an animals.
Promotes Scalp Health
What makes Amplixin a particularly good shampoo for dry scalp is its combination of moisturizing and scalp-healing ingredients that are all natural and easily absorbed by the skin.
Glycerin
High up on the ingredients list is glycerin. Glycerin is a powerful, naturally occurring humectant. A humectant is any substance that attracts and holds water.
Glycerin holds several times its weight in water, making it a popular ingredient in many skin and hair products for its ability to hold in moisture.
Glycerin is found in all living things, making it safe and easily absorbed into the skin. It is derived from plant and animal fats (this is a cruelty free formula however), giving it a smooth texture that is easily mixed into creams, lotions, conditioners, shampoo and much more.
Applying this shampoo to your hair and scalp, therefore, should be effective in relieving dryness.
Tea Tree Oil
Tea Tree Oil is well known to aid in relieving an irritated scalp, particularly the tightness, cracking and inflammation associated with a dry scalp.
Peppermint Oil
Peppermint Oil is additionally soothing. Rubbing this oil on your scalp will open up the pores, allowing oxygen to circulate effectively throughout, promoting blood flow which will in turn, improve scalp health.
Not only do the scalp-healing properties of peppermint oil help to relieve symptoms of dryness, but it also promotes hair growth.
Jojoba Oil
Jojoba Oil is a popular hair and skin product, being a particularly favored choice for people with psoriasis and eczema because of its ability to easily penetrate the skin. Its thick texture mimics the naturally occurring sebum that secrets from our scalp.
It also has anti-inflammatory properties and contains nutrients such as vitamin E and B, making it perfect for healing cracks and wounds that typically occur as a result of dry skin (as well as a dry scalp).
Rather than working as a humectant, jojoba oil works as a coating to keep moisture from escaping. This would help to relieve a dry scalp by locking in moisture.
Conclusion
Overall, Amplixin Scalp Therapy Shampoo has a desirable, all-natural mixture of moisturizing and scalp-healing ingredients that can treat and alleviate the symptoms of dry scalp, especially inflammation and cracked skin. This would be most beneficial to those who have an irritated scalp unrelated to dandruff.
Because of its largely natural ingredients list, it's safe for all hair types and people of all ages, male or female. This makes Amplixin a universal solution for hair and scalp care for families.
However, just be aware that moisturizing shampoos contain oils that can eventually build up on the scalp after continued use. A low-cost, drug store brand cleansing shampoo (Suave, V05, Garnier Fructis etc.) would be important to have on hand to clear eventual build-up when needed.
Check Price on Amplixin Scalp Therapy Shampoo
---
LuxeOrganix Biotin Hair Rescue
Claim to Fame: moisturizing, scalp-healing and cleansing properties
Pros
All natural, organic ingredients, making it safe for everyone (barring allergies)
Safe for everyday use
Has both cleansing and moisturizing properties
Its potent mix of anti-inflammatory and antimicrobial ingredients make it effective in relieving irritation, itchiness and dandruff
Sulfate-free, so that the natural oils found on your hair and scalp are not stripped away
The product contains both a shampoo and conditioner for best results
Cons
Not a low cost option
May take longer than medical-grade shampoos to see results
Check Price on Luxe Organic Shampoo
Features
Lavender and Rosemary Water
The combination of Lavender and Rosemary water make for a potent anti-inflammatory and dandruff-reducing solution. Both lavender and rosemary water have the ability to unclog and cleanse pores, making them an effective scalp cleaner.
Nettle Leaf
One ingredient high up on the ingredients list is nettle leaf – it promotes scalp health because of its anti-inflammatory and antiseptic properties.
Sage
Following nettle leaf on the ingredients list is sage – another anti-inflammatory plant with the added benefit of being an antimicrobial. This makes sage effective for fighting dandruff and eczema, helping to relieve a dry scalp caused by these conditions.
Tea Tree and Japanese Peppermint Oil
Soothing, anti-inflammatory properties that promote scalp health.
Moisturizing Properties
The presence of vegetable glycerin gives this shampoo a moisturizing quality.
Sulfate and paraben free
The absence of sulfates and parabens make this shampoo safe on both color-treated and keratin-treated hair, and your hair and scalp won't be stripped of its natural oils.
Conclusion
LuxeOrganix Tea Tree Mint Rosemary Shampoo boasts a potent and completely organic mix of anti-inflammatory, antimicrobial and moisturizing agents that make it a great shampoo for dry scalp. Its ability to cleanse pores, fight dandruff and relieve irritation cover several bases that commonly lead to dry scalp – eliminating the need the find one specific shampoo for one specific scalp condition you may have.
Its gentle, all-natural and sulfate-paraben-free formula makes it safe for all hair types, as well as color-treated and keratin-treated hair.

Check Price on Luxe Organic Shampoo
Head and Shoulders Dry Scalp Care Shampoo
Claim to Fame: anti-dandruff properties and healing power of sweet almond oil
Pros
Low cost option
Effective in eliminating the most common cause of dry scalp – dandruff
Safe for color-treated and chemically-processed hair, as well as all hair types
Cons
Few natural ingredients
Few other moisturizing ingredients besides almond oil
Must use every time you shampoo to see results
Check price on Head & Shoulders Dry Scalp Shampoo
Features
Active Ingredient Pyrithione Zinc 1%
Pyrithione Zinc is a complex of zinc that is fungiastic and bacteriastic. This means that pyrithione zinc inhibits the cell division of fungal cells as well as bacterial cells, respectively. Because dandruff is a result of prolific fungal and skin cell division, pyrithione zinc is effective towards eliminating dandruff.
Sweet Almond Oil
The nutrient-rich, sweet almond oil found in Head and Shoulder's Dry Scalp Care shampoo penetrates three layers deep into the scalp to promote scalp health, maintain moisture and relieve dryness.

Additional Scalp Healing Ingredients
In addition to sweet almond oil, this shampoo contains tea tree and peppermint oils as well, that are known to soothe irritation and promote scalp health.
Gentle Formula
This shampoo's gentle formula makes it safe for all hair types, as well as color-treated and chemically processed hair. It is also safe for everyday use.
Conclusion
Overall, Head and Shoulders Dry Scalp Care Shampoo is definitely the lowest cost option of the bunch. It has the medical-grade pythirione zinc to fight dandruff, and the nutrient-rich sweet almond oil to penetrate the scalp three layers deep to lock in moisture and promote scalp health. While it is a good enough shampoo for dry scalp, the lack of additional, natural, moisturizing and scalp-healing ingredients means that you'll require very regular use to maintain a healthy, dandruff-free scalp. This means frequent product usage and buying more shampoo sooner. Its value will really depend on how much of the product your own scalp needs to maintain its health.
Check price on Head & Shoulders Dry Scalp Shampoo
---
Malibu C Scalp Wellness Shampoo
Claim to Fame: gentle cleansing and scalp soothing
Pros
100% vegan formula
Low cost product
Cleansing shampoo without sulfates
Cons
Few natural ingredients
Few moisturizing and scalp-healing ingredients
Features
Sulfate-Free and Paraben-Free
Free of sulfates and parabens, this shampoo is gentle for the hair and scalp and won't strip its natural oils away.
Variety of Non-Sulfate Cleansers
This sulfate-free shampoo uses a variety of ingredients that function as surfactants (detergent) without the harshness of sulfates.
Linseed Oil
Unseen in the other shampoos is the presence of linseed oil. It is derived from flaxseeds, which is one of the most nutritious seeds known to man. Linseed oil has a very high amount of omega-3 fatty acids that nourish the hair follicles, promoting scalp health and hair growth.
It has anti-inflammatory properties that help to sooth irritation. It can improve hydration in the skin as well as relieve symptoms of atopic dermatitis (eczema).
Salix Nigra (Willow) Bark Extract
Also known as black willow bark extract, this ingredient has astringent and exfoliation properties that would help in lifting dirt and dandruff off the scalp.
Conclusion
Malibu C Scalp Wellness shampoo doesn't appear to be better than the other options as an effective shampoo for dry scalp. While it does have some desirable qualities, like its ability to cleanse without the use of harsh sulfates, it is lacking in additional moisturizing and scalp-healing ingredients to truly help a dry scalp. It may be a better option for avoiding a dry scalp, as long as you follow up with deep conditioning and regular moisturizing.
---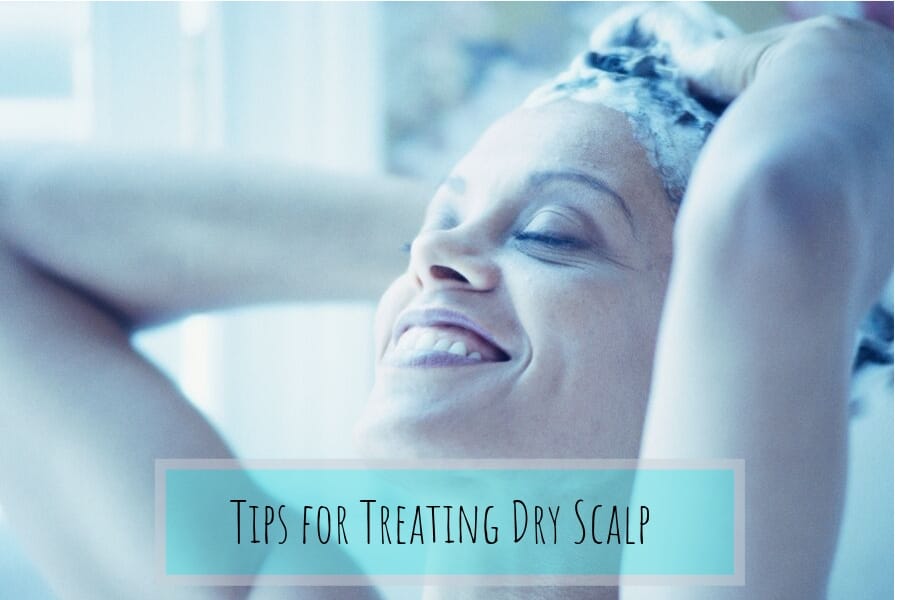 FAQs about Treating Dry Scalp
What causes extremely dry scalp?
Here is the bottom line: a dry scalp occurs when the scalp doesn't produce or hold enough moisture. A dry scalp will begin to tighten and crack, making it difficult to hold in any moisture you try to apply to it. It's important to work toward healing the scalp in order to moisturize and maintain scalp health. A multitude of conditions and behaviors exist, however, that leads to the occurrence of dry scalp.
Conditions that Cause Dry Scalp
Dandruff (seborrheic dermatitis of the scalp)
Deposits of skin cell overgrowth on the scalp can block moisture from seeping into the pores, leading to dryness. Try using a brush massager to remove dandruff flakes.
Scalp Psoriasis
This condition causes itching and flaking similar to dandruff. Psoriasis is an auto-immune disorder, meaning the immune system attacks skin cells and triggers prolific skin cell growth on affected areas, which can include the scalp. Like dandruff, these patches of skin overgrowth can block moisture from seeping into the pores of the scalp, causing dryness.
Eczema
Eczema is a type of atopic dermatitis can cause itchiness, flakiness and dryness on the scalp. It has no known cause, but can be treated with proper skin care and refraining from scratching. It's most common in babies and children, but anyone can get it.
How can I avoid a dry scalp to begin with?
You can follow some of these tips to avoid a dry scalp
Keep it as clean as possible
This does NOT mean to excessively wash your hair, as that is a definite way to dry your hair out. Rather, focus on the techniques you use for scalp cleaning. Properly shampooing the scalp using a massaging motion with the tips of your fingers will help to lift dirt and buildup that block moisture and dry out the scalp.
The importance of the tips of your fingers rather than nails is that using your nails can cause small tears in the scalp, leading to irritation and loss of moisture. If you have really stubborn buildup, try using a scalp massaging shampoo brush to break away tough dirt and deposits on the scalp. The tips are sturdy and strong but won't cause tears in the scalp.
In addition, try to avoid getting any hair styling products on the scalp. This includes some conditioners (particularly those that contain chemicals). These products can build up onto the scalp and block out moisture over time.
Be Cautious of Hair Dryers
The high heat of hair dryers can dry out your hair and scalp and even lead to damage. Most hair dryers have a cool air setting that you can use. It may take longer to dry your hair, but it's completely safe with no risk of drying out or damage. If this is not feasible for you, use heat protectors and try not to place the dryer too close to the hair and scalp.
Mitigate Environmental Effects
As for the environment, the harsh cold and dry air of the winter season can dry out the hair and scalp as well as the indoor central heating that blows out hot, dry air from the vents. Efforts to keep your hair and scalp moisturized should increase in the winter months.
How do you treat a dry scalp?
There are steps you can take beyond shampooing to treat a dry scalp. Some things you can do is:
1. Scalp massaging: Gently massaging the scalp with your fingertips will promote blood flow to the scalp, keeping it healthy and triggering the secretion of sebum – a natural oil produced by your scalp to help coat and protect the hair strand as well as locking moisture into the scalp.
2. Deep conditioning: All it takes to make a regular conditioning session a deep conditioning session is to add a plastic cap and some heat for a few minutes – the heat will open up the shafts of your hair strands as well as the pores on your scalp and allow the conditioner to penetrate deeper and lock in moisture more effectively. You can use an overhead dryer or a heated bonnet to add heat.
3. Regular scalp Oiling: Regularly oiling your scalp (2-3 times a week) and massaging it in with your fingertips is very effective in maintaining scalp health and moisture. You get the same benefits as scalp massaging and it even helps to promote hair growth. Just remember that a little goes a long way. Try soaking a cotton pad (such as a makeup removal cotton pad) in a bit of oil (this can be coconut oil, olive oil or your favorite oil blend). Part your hair into small sections, lightly pressing the oil-soaked pad onto your scalp each time. This is a great technique to make sure the oil is evenly distributed onto all parts of your scalp while less oil is wasted and less buildup happens.
Does coconut oil help with dry scalp?
In recent years, coconut oil has been touted as a holy grail beauty product. It has so many uses, from makeup removal to a shampoo and conditioner replacement. Understanding some of the benfits of coconut oil will reveal why it's a good choice for treating a dry scalp:
Great Moisturizer
Coconut oil has enough body and richness while simultaneously being mild and light enough to be used on its own all over the hair, skin and body to lock in moisture without being greasy. It also functions as a carrier oil, meaning you can enhance it with more potent essential oils to fit your needs.
Antimicrobial
The lauric acid that makes up more than 50% of coconut oil is both hydrating and antimicrobial. This makes coconut oil effective against fighting fungus, including the fungus that causes dandruff and gives it slight cleansing abilities. This is why coconut oil is sometimes used for make-up removal as it can go into your pores and lift makeup out.
Skin Repair
Of course, being that scalp is skin, the scalp would benefit from the skin-repairing properties of coconut oil. Broken skin, inflammation and tightness associated with a dry scalp can be relieved by application of coconut oil.
Getting the most benefit from coconut oil for your dry scalp will require the correct usage. For fine hair types, rub the coconut oil into your scalp with your finger tips to loosen dandruff and buildup. Comb through to get the oil on your hair strands as well. You may also choose to put on a plastic cap to increase penetration of the oil into your scalp and hair strands. Leave oil in for 3-5 minutes then rinse out, continuing to massage the scalp and making sure as much of the dandruff and buildup as possible has been rinsed away.
Can I treat my dry scalp with tea tree oil?
Tea tree oil is one of the most popular essential oil choices for treating an irritated scalp. Let's examine what makes tea tree oil effective in soothing irritation associated with dry scalp.
Anti-inflammatory
Probably the most important aspect of tea tree oil is that it's an anti-inflammatory agent. Inflammation on the scalp that may occur due to scratching, tears in the skin, tightness or other factors associated with dryness. The itchiness and pain that occurs can be soothed by the application of tea tree oil.
How to Use:
Because tea tree essential oil is so potent, it is not recommended to apply directly on the scalp. Instead, mix in 12 drops of a carrier oil (such as coconut or olive oil) for every 1-2 drops of tea tree oil. Rub with fingertips into affected areas as needed.
Applying tea tree oil alone won't solve your dry scalp problem; it will only alleviate some of the symptoms. It's important to follow up with moisturizing techniques once your irritated scalp has been relieved. A cleansing shampoo followed by a deep condition and regular oiling of the scalp should help to maintain a healthy, moisturized scalp.
Should I always avoid sulfate shampoos?
Sulfates are made from mineral salts that contain sulfur. They are very strong detergents. The most common types of sulfates are Sodium Laurel Sulfate (SLS) and Sodium Laureth Sulfate (SLES) both of which are commonly found in shampoos. Sulfates have gained notoriety in recent years for being too harsh on the hair and scalp, stripping it of essential oils leading to dryness and a brittle feeling on the hair.
Knowing this, you may want to avoid sulfate shampoos altogether, but that isn't necessary nor really recommended. Our hair gets dirty very easily. Everything from the air and our environment to the hair products we frequently use result in a lot of dirt and buildup that isn't easily washed away without the help of detergent-strength cleansers.
If you attempt to use moisturizing shampoos only, you will eventually experience buildup, which will affect how your hair reacts to conditioners. Conditioners can't effectively penetrate hair and a scalp that has buildup on it – it will end up just sitting on the hair and scalp and cause even more buildup.
When your hair doesn't seem to react to the presence of conditioners (doesn't feel soft on contact), you are probably experiencing too much buildup and are in need of a deep cleansing shampoo.
The "clean slate" effect that a sulfate-containing shampoo has on the hair and scalp makes them more inviting to conditioners. When conditioner touches clean hair, it instantly penetrates and considerably softens the hair. You can feel the difference.
Ideally, your wash routine would include occasional use of deep cleansing shampoos and more regular use of moisturizing shampoos in between.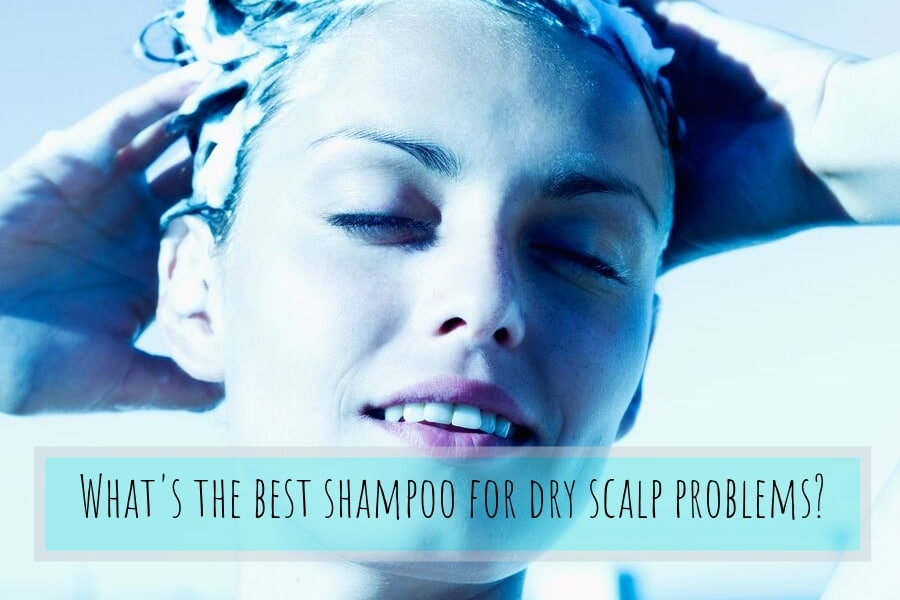 What's the best product for treating a dry scalp in kids?
Natural is always best when it comes to the little ones, so I would definitely rule out any shampoos with chemicals. Of the shampoos reviewed, that would leave Amplixin Scalp Therapy Shampoo and LuxeOrganix Tea Tree Mine Rosemary Shampoo.
The latter would edge out slightly because it doesn't contain hormone blocker. While Amplixin boasts an active ingredient that blocks the production of the "hair loss hormone", it's not apparent how that effects small children. I feel that LuxeOrganix' holistically natural approach is truly safe for everyone and a great shampoo for dry scalp in children.
Conclusion
My overall best shampoo for dry scalp recommendation would be the Luxe Organics Biotin Hair Rescue system. Although it is pricier than the other shampoo options, you get a bottle of shampoo AND conditioner to maximize the benefits of its ingredients. With its all-natural, organic ingredient profile, you won't have to worry about any potentially harmful chemicals (barring allergies). It should also have a more lasting effect on the health of your hair and scalp, whereas shampoos that contain chemicals are usually only a quick fix and require additional steps in your hair care.
An ideal shampoo is one that has the ability to cleanse pores but also hydrate and moisturize the scalp. Luxe Organics' lavender water and rosemary water combination, among a host of other antiseptic and antimicrobial ingredients, can help to cleanse small pores and clear buildup (including dandruff) but also contains moisturizing ingredients to help lock in some of the water during your wash routine, relieving dryness.
This is ultimately why I chose Luxe Organics over Amplixin, as Amplixin doesn't have any apparent cleansing properties although it is a perfectly fine moisturizing shampoo.