The distinct quality professional blow dryers should have is efficiency: how fast they can dry perfectly each individual string of hair, while the professional stylist runs a brush through it.
We know that a dryer it's not just a dryer - it is moreover a styling device that should also protect hair integrity, and there are so many things that need to be taken into account when you decide to buy one.
You want one that is light and handy to use, requires less time to dry hair, has latest technology built in to protect your hair from the direct heat, to keep it healthy and soft, a dryer that does not overheat or burns itself and lasts for at least 3 years.
There are enough options nowadays of professional blow dryers available also for home usage; all you have to do is find the one you think fits into your requirements. First, do a quick research and compare some of the brands, each one has different specifications you should know about.
Let me introduce you some of my favorite professional blow dryers:
Designed with tourmaline ceramic heat that emits natural ions to make your hair look healthy and shiny.
The reason why I think this dryer deserve appreciation is because it gets really hot and dries your hair very fast but of course without dangerous effects for your hair. It has three heat options, two speed options and a cool shot button. You can decide the intensity of the heat, it's up to you. I think is a very strong and durable dryer and also easy to handle.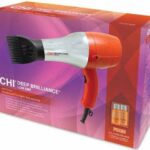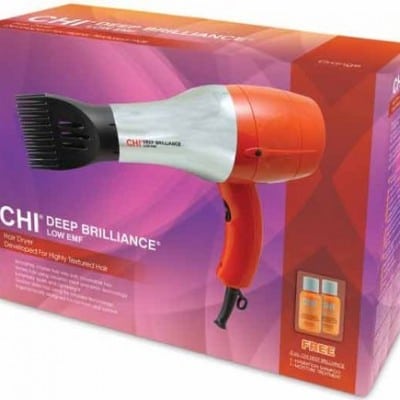 Very impressing dryer, light weight, easy to handle and very quiet. With two attachments that fit securely and helps you style your hair any way you like, if you have a thick curly hair but you would like to make it straight but also keep it healthy this one can be a truly help because it will let your hair straight and soft.
There are two temperature settings, two speed settings and a cool shot button.
It is very practical and comfortable to hold, not too heavy, but even if it was it dries your hair so fast that your arm can't get tired, can be used with right hand or left hand and it uses ceramic technology so it dries your hair very fast and easy. I'm sure you will notice a progress on your hair after you will use this.
It has two speed settings, three heat setting, and one instant cool shot button.
There is also a removable air intake grille-lint filter that protects the dryer from over-heating.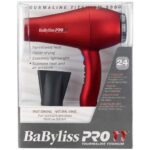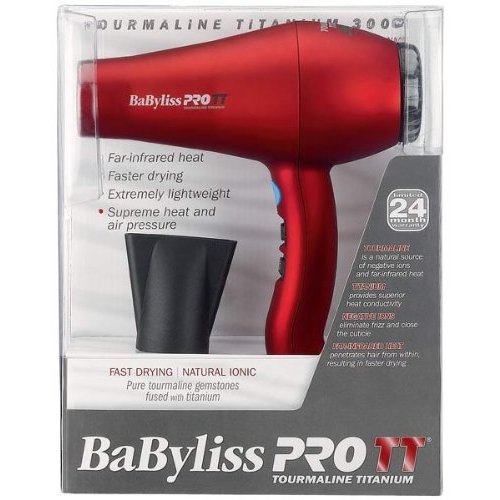 A great thing about this dryer is the soft-touch rubberized finish. It is extremely light weight and comfortable to hold, powerful and it makes your hair feel nice and soft.
For having an incredible shining hair and for faster styling the Tourmaline Titanium technology emits millions of ions and far-infrared heat.
The dryer has six heat/speed settings and a cold shot button that you can use after you finished drying your hair, it will cool it off. Your hair will end up looking like it was dried with a hair stylist's salon dryer.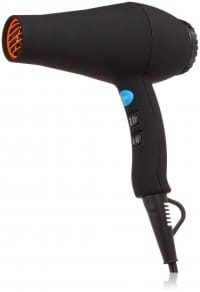 This is a really nice looking dryer and I think that make its use more pleasant.
It has six speed and heat combinations, it's nice to be able to get exactly the amount of heat you want, you can feel the difference between each level, compared to other hair dryers where the warm setting is usually not warm enough and the hot setting feels like its frying it, this is perfect.
The ceramic makes your hair smoother, silkier, and softer; it generates infrared heat that dries your hair from inside out.The filter is removable making the cleaning much easier.