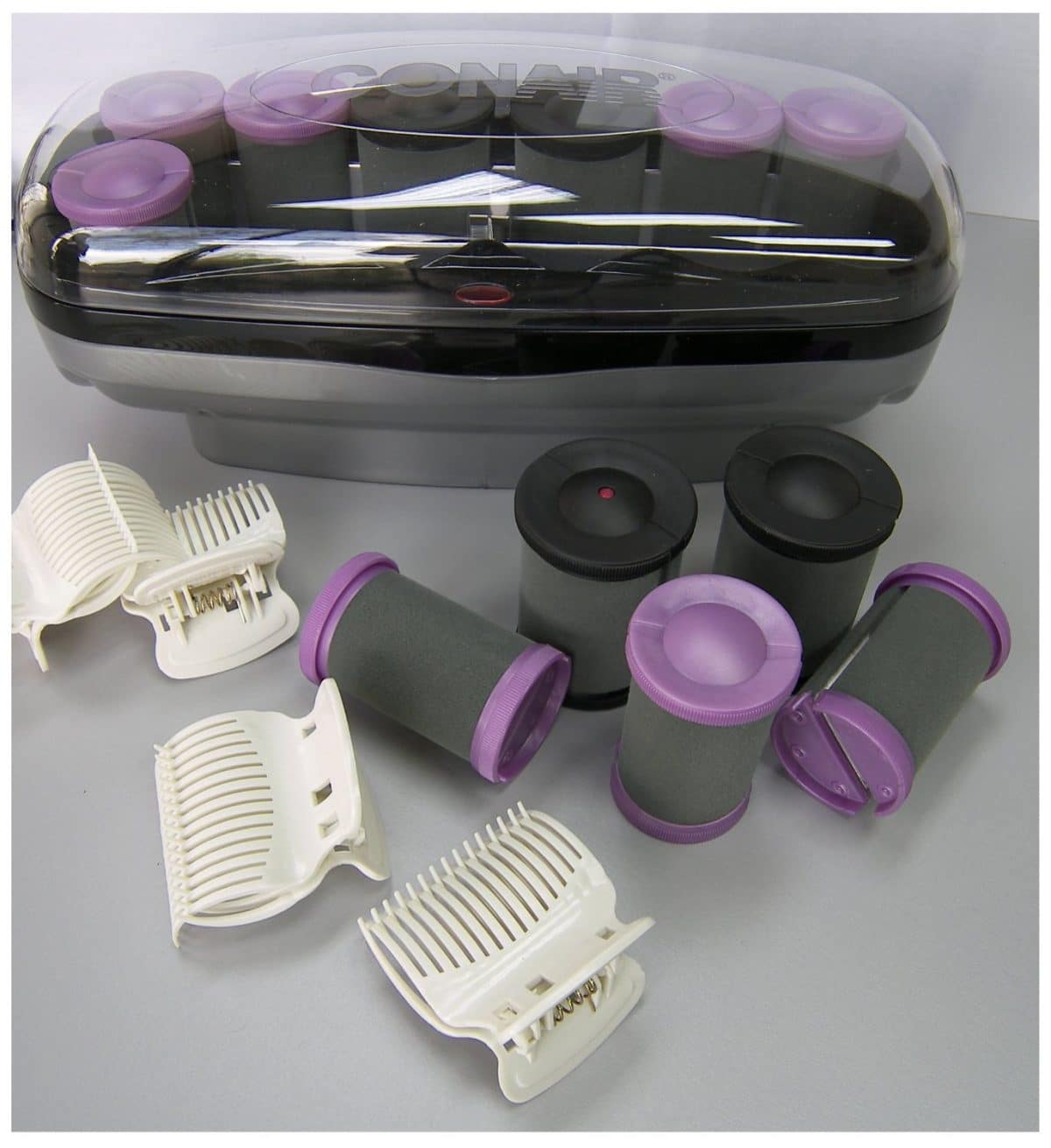 These days, it's very fashionable to have big, bouncy curls. However, how do you achieve them if you're not blessed with curls and would prefer not to use hot curling irons, tongs, straighteners or curling wands which are notoriously damaging to hair if not used properly?  Well, the answer to that question is with good old velcro rollers!
Yes, it doesn't sound that sexy but I promise you, if you have time, patience and know how to use them properly, you will get the curls you want.  It's all about understanding how to use them.  After all, go to any quality hairdresser and you'll see boxes and boxes of Velcro rollers as well as plenty of glamorous ladies sitting and waiting for their rollers to set their hair.  This article provides you with everything you need to know about velcro rollers, including a surprising legal restriction you may not be aware existed in certain states.
Can I legally Use Velcro Rollers in My State?
Many people are surprised to learn that velcro rollers are not allowed by the state cosmetology boards of certain states.  A small number of states have made velcro rollers illegal to use in a regulated hair salon because they are difficult to clean and disinfect properly.  We have included a list of the states where velcro rollers are currently prohibited as well as a direct link to the associated regulation so you can be sure if this law impacts your salon.
States where Velcro Rollers are Prohibited
See section 26.154 of the Maine Barbering and Cosmetology Licensing program under the Health and Safety Standards - Prohibited Products or Practices section.
What Are Velcro Rollers?
It's useful to recap on what Velcro rollers are, especially if you're not quite sure.  They are slightly flexible hair rollers that are covered in a light Velcro that is firm enough to hold hair in place.  There are lots of different sizes and lots of different colors.  The colors aren't there for any other reason other than for aesthetics, but the sizes are important.
Use small rollers for small curls. Medium rollers for medium curls and big rollers or jumbo size rollers for big, bouncy curls.  Length of hair also matters.  You won't get big or jumbo size rollers in short hair so think about your hair length and the look you want to achieve.  Short hair girls will be best suited to small rollers.  Long hair or medium hair length might want a mix of medium and big rollers.  So play around to try out different styles.
Can Velcro Rollers Damage Hair?
The short answer is no.  The long answer is potentially, but only if you apply excessive heat to your hair.  The way you might do this is by holding a hairdryer on your hair for too long or on an extreme hair setting so remember, if you use velcro rollers with heat, go easy with the temperature setting and length of time you apply it.
How Long Should I Keep Velcro Rollers In My Hair?
This depends on a few factors.  If you are air-drying your hair, you might have to leave them in for a long time.  It's best to sleep in them if rolling hair from damp as hair needs to dry in the curl.  If you are applying heat to hair that is rolled from damp, you'll need to dry off your hair with them in and it depends on the length of your hair, thickness and number of rollers.
You'll have to check periodically so apply heat for 15 minutes or so and then check a roller to see how dry it is. If necessary, apply more heat.  Don't hold the hairdryer too close to your head as you might burn your hair which is damaging.  If you have a floor-standing hooded dryer, put it on a low setting first and try 20 minutes, then check a roller.  If it isn't dry add another 10 minutes until your hair is dry.
The other method is blow drying your hair using a curling brush and then winding each section up into a Velcro roller and pinning it back to your head.  Repeat this all over your head and then spray a little hair spray on your roller-covered head.  Leave in the rollers for a few more minutes before removing them one by one.  This takes as long as it takes to blow dry your hair plus 5 or 10 minutes extra to really set the curl.
What Size Velcro Roller Should I Choose For My Hair?
For short hair go very small.
Mid length hair choose a combination of small, medium and big if your hair is past your shoulders.
Long hair, choose large rollers or jumbo size. You can also add in a few medium size rollers for shorter layers or to break up the curls.
What is The Best Way to Remove Velcro Rollers without Pulling Hair?
If you wind your hair into rollers carefully, your hair shouldn't snag or pull on removal.  Always comb through damp hair before using rollers as this stops any pulling.  When unrolling your hair from a roller, grab the roller gently, unpin it if you used pins and carefully unwind using two hands.  The slower you do it, the less likely you will be to snag your hair.
Velcro Rollers vs Hot Rollers
The difference here is in the material and the heat process.  Hot rollers are heated up in a roller box before use.  They are plugged into to an electrical outlet and take a few minutes to heat up.  You can only use them on dry hair (or almost dry hair) and you must leave them in minimum 10 minutes.
With Velcro rollers, you can use them on damp or dry hair, however, they take longer to "set" hair and take a little practice before you get good looking curls.  Hot rollers are more likely to give you curly hair you want faster, but they can be damaging if not used with care and with the right heat protecting spray.
Curling Iron vs Velcro Rollers
A curling iron is far more likely to put stress on your hair than Velcro rollers and that's because it uses very high heat to generate curls.  It also applies heat directly to hair through a hot plate. If you don't use them with care, you can damage your hair.
Velcro rollers, on the other hand, can be used with or without heat giving you plenty of flexibility. They can be used on damp hair as well as dry hair.  A curling iron must only ever be used on dry hair, it is not compatible with wet hair and using it on wet hair will burn it.  Curling irons don't get big, bouncy curls that velcro rollers can achieve. The curls on a curling iron are better defined and you can create more beachy looking waves, even ringlets if you wind hair tightly around the hot plate.