If you're lucky enough to have a holiday booked this summer and you're thinking ahead before you get packing your suitcase and jet off somewhere hot and sultry you might find our tips on looking after you holiday hair useful.
Even if you're not going away, the chances are the weather will get hot at some point over the summer months and you should protect your hair from the UV rays the same way as you protect your skin.
Never forget that the sun is harmful to hair and will dry it out – even more so if your hair is coloured, because the sun bleaches hair so blonde hair becomes much lighter and red hair can change if it's not protected sufficiently.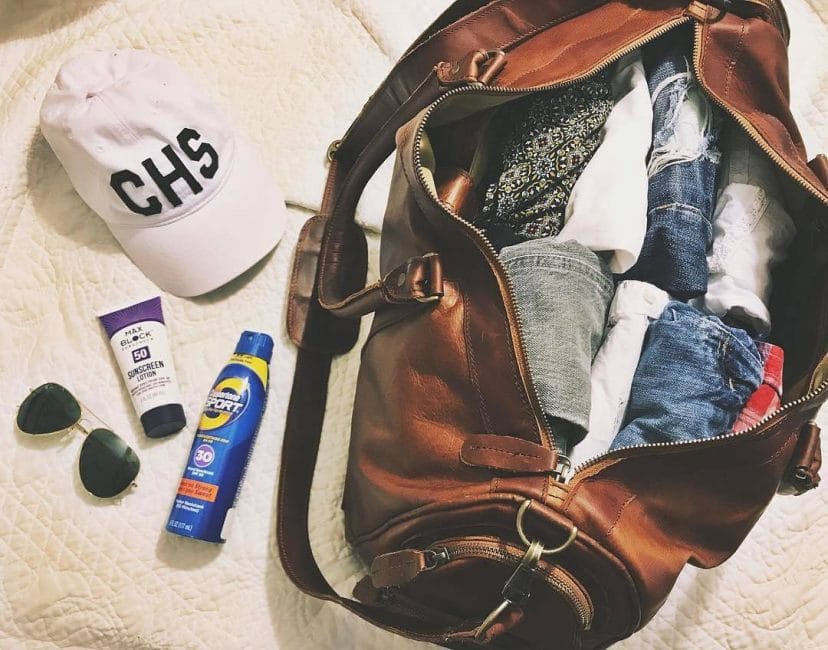 For a bag to store all your hair products, your straightener, styling brush and whatever else you may need, go for a leather bag, as they're much stronger and great for traveling. Mine already gained that vintage world traveler look, but I really don't mind, since I think it has a timeless classy, elegant design that will never go out of style.
What can you do to keep your hair in good condition?
1. Start your holiday with haircut:
Well, firstly – don't travel without having your hair trimmed, getting rid of any split or dry ends will start your holiday hair off well. Leaving split or dry/damaged ends will put more strain on your hair when out in the sun, splitting it and even causing breakage.
2. Buy a great looking sunhat and wear it:
Buy a great looking sunhat and wear it! This protects your scalp from burning and will save your hair colour – there's nothing sexier than a wide-brimmed straw hat and large, Jackie O sunglasses so channel some old Hollywood glamour and look mysterious while by the pool.
3. Wash your hair in the morning before going out in the sun:
Wash your hair in the morning before going out in the sun and apply a treatment to damp hair. Slick it back into a pony tail or a loose braid and don't rinse out the treatment all day. By the time you rinse it out in the evening your hair will be super smooth and soft – ready to party all night!
4. Use good quality shampoo and conditioner:
Always take a good quality shampoo and conditioner with you, one which suits your hair type and preferably one designed for use after a day in the sun. Never skip conditioner and always use a treatment at least once or twice a week when on holiday to preserve your hair's condition and stop it from breaking.
5. Rinse out your hair straight away after swimming:
If you swim in the pool or the sea always rinse out your hair straight away because chlorine and salt are damaging to hair especially salt which leaves crystals, these reflect the sun's rays, attracting more heat on top of your head. Chlorine has lots of chemicals in it and can also play havoc with hair colour so rinse out and if you can, shampoo and condition straight afterwards.
6. Not to blow dry your hair:
Try your best not to blow dry your hair especially if you've been in the sun all day. Any dryness will be exacerbated by using heated styling tools. If you must – use a heat protecting spray and let hair dry naturally before taking out straighteners or curling wands. It's far better for your hair to go natural – while for some this is very difficult to do, others simply wash and go.
If you struggle with holiday hair styling, slick it back into a low, sophisticated chignon or braid it all day and later on loosen out the braids using your fingers to separate the curls. Whatever style you choose, finish off with some Moroccan oil or similar to tame flyaway or frizzy areas.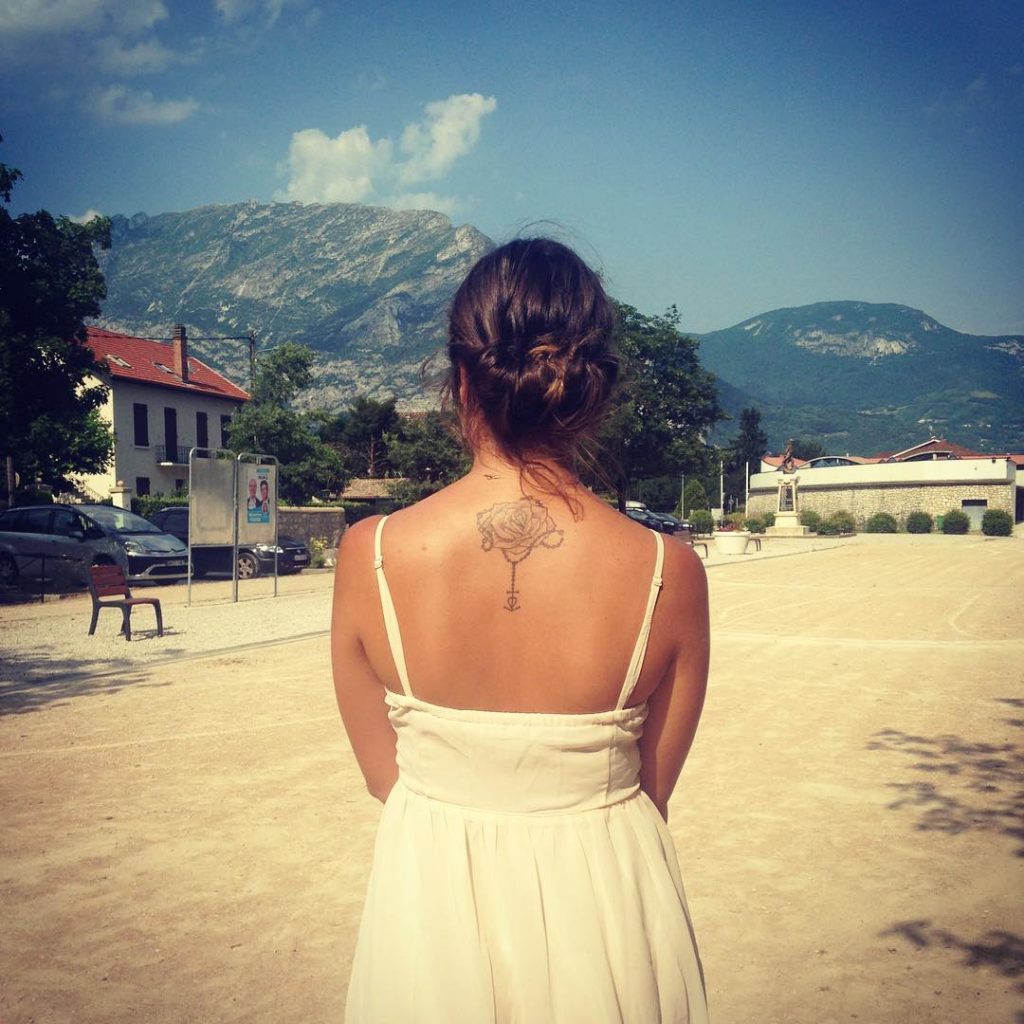 Source: Instagram
7. Visit your hairdresser to get dry ends snipped off:
When you get home from holiday, visit your hairdresser to get any dry ends snipped off – this way you give your hair the chance to recover from any sun damage and you encourage healthy hair growth without breakage.
If you need to re-do your colour because it's lifted in the sunshine, do it at the same time and always put a nutrient rich mask or treatment on when you're back in your own bathroom at home. Leave it on for as long as you can, up to half an hour or overnight for an intensive treatment – your hair will thank you for protecting it!