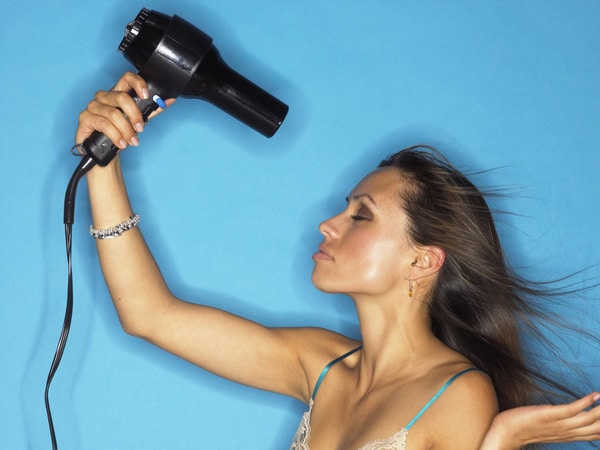 I would say that for me, the hair dryer is probably second only to my brush as an essential hair styling tool.
Hair dryers are useful not only in speeding up the drying process of hair, but also in adding volume and lift to your hair. They also make it easier to control the shape and style of your hair.
Just like regular hairbrushes, they are readily available in department stores, beauty retail outlets, hair care boutiques, big retail stores, and even pharmacies.
Where to Buy a Hair Dryer Online?
Amazon has some of the widest selections of hairdryers online, carrying nearly 2,000 used and new items. Here you'll find hair dryers for all kinds of budgets and styling requirements. You'll find major hair care brands such as Babyliss, Conair, Vidal Sassoon, and Revlon, as well as less popular brands such as Goody Heat and Rosallini.
Besides Amazon, there are thousands of other options as to where to buy a hair dryer online, including Wal-Mart, Sears, Macy's, Sally Beauty, Boots, Folica, and LL Bean Co. If you do a Google search of "sites that sell hairdryers," you'll get 129 million results. You'll never really run out of options of where to buy a hair dryer online :).
Where to Buy a Hair Dryer Offline?
Again, hair dryers are readily available in most retail stores. Wal-Mart, Walgreens, Target, Bosco's, Ulta, Macy's, and even CVS all carry a good selection of hairdryers. You can also check your local supermarket for options.
Factors to Consider for Choosing a Hair Dryer
Now that you know where to buy a hair dryer, the next step is to know the right hair dryer to buy. There's overwhelming number of hair dryers available, leaving many confused as to what styling tool to pick.
Making sure you get a good dryer is crucial to achieving a "fresh from the salon" hairstyle at home. It also makes the job many times easier for you. But what actually makes a good hairdryer? Here are top factors to consider:
1. Wattage. The higher the wattage, the more powerful the heat and the airflow, the faster the drying process will be. Make sure yours has at least 1,600 watts if you have a thin hair and get 1900-2000 watts if you have a thick hair.
2. Weight. Metal dryers tend to be heavy and cause your arms your tire even before you're done styling your hair. Choose a lightweight model, such as those made of plastic.
3. Nozzle length and nozzle attachment. Long nose nozzles direct heat better than models with short nozzles. If you intend to use your hair dryer to straighten your hair, then also look for hair dryer with nozzle attachment. Nozzle attachments concentrate the air stream, helping you hit hard-to-reach hard areas.
4. Speed and heat controls. At the minimum, you need two heat settings: high heat for removing excess moisture for your hair and low heat for more precise styling with minimal heat damage. Also, look for models with a cool shot button. This feature helps lock or set a hairstyle in place.
While price may be a concern, investing in a good hairdryer will benefit you in the long run. To save on costs of good hairdryers, look for deals, you can find great discounts on hairdryers now and then. We compared below the most popular hairdryers available, take a look and pick the one that suits you best!