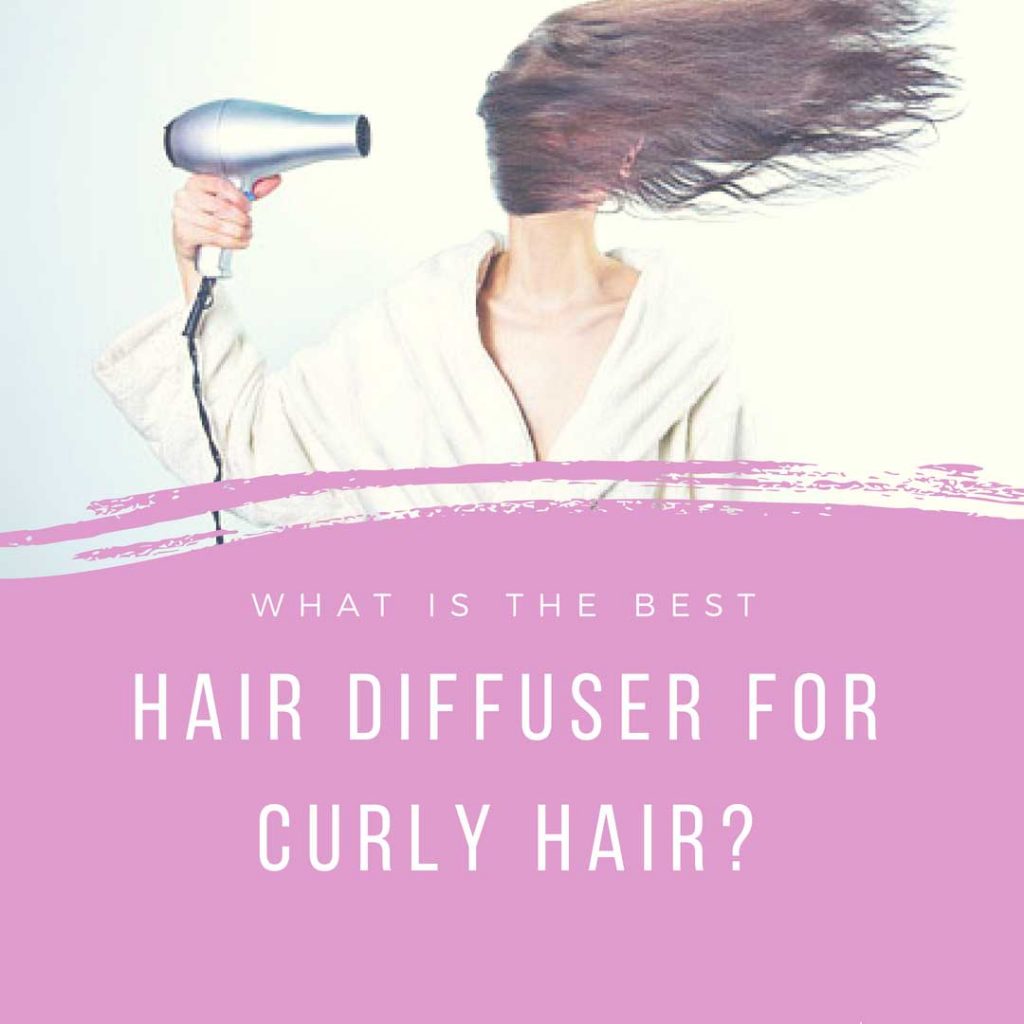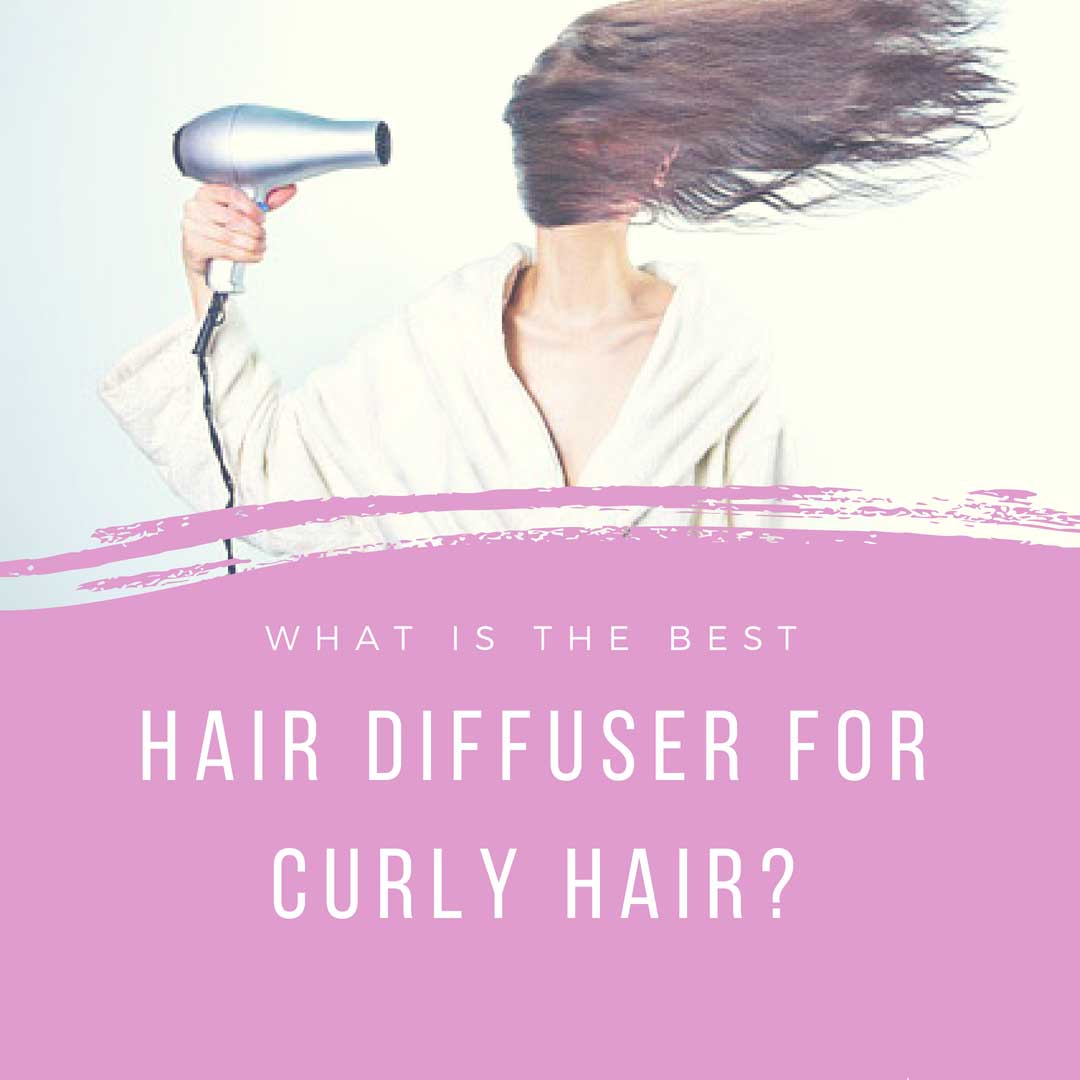 Curly hair is really fashionable, with straight, sleek styles getting far less focus than a few years ago. For this spring and summer, the look is super-chilled, loose curls or tight ringlets that look as natural as possible. Some curly girls are naturally blessed with the type of hair that just instantly falls into place, whereas others need a helping hand.
One of the best hair tool products available is the diffuser and it's come a long way since the diffusers available 20 or 30 years ago, with better precision styling and nano-technology that strips out frizz and flyway, delivering sleeker, smoother and better defined curls. So if you've never used one or you have an old diffuser that needs replacing, read on to find out more.
What is a Hair Diffuser?
A hair diffuser is only for curly hair styles because it's designed to make the most of that type of hair. It is a large, round attachment that fits on the end of a hairdryer. The round area features lots of plastic or ceramic coated hard, widely spaced bristles that capture the hair (without pulling and snagging) and curl it up.
The air comes through the hair dryer, into the diffuser and outwards onto your hair. When you use a diffuser you shouldn't set your hair dryer on a very high temperature setting. Instead, keep it mid-temperature so the dryer doesn't overheat. You should also continually move the diffuser around your head so it disperses air evenly.
When Should You Use a Diffuser?
If you have dead-straight hair, a diffuser won't work for you. It is designed for curly, wavy or frizzy type hair, so hair that naturally curls up. Use a diffuser to create natural looking curls that aren't too "set" looking. Always use it on damp hair that is towel-dried. You can add a little hair mousse too; this helps to set the curl and encourages the diffuser to create smooth-looking yet wild curls!
Will it Work on My Hair Type?
As explained above, a diffuser is not for straight hair. It will only work on curly hair, wavy hair or frizzy hair that does curl up. It's also not for very short hair as it needs a certain amount of hair to develop those curls. A diffuser is best for hair that is longer than chin-length unless you can find a very small diffuser.
What are the Different Hair Diffusers to Consider?
There are mainly two different types of diffusers. There are the manufacturer's own models which are designed to fit their dryers or there are universal diffusers that fit most hair dryers. There's also a sock diffuser which is made using fine, heat-resistant mesh material. It fits like a sock does, at the very end of your hair dryer.
Small and neat, it's a great option to take with you when you go on holiday or to take to the gym. Finger diffusers have long finger-like bristles that stick out and they're good for styling loopier curls. The flatter diffusers (flat vent diffusers) have shorter, hard bristles inside.
Universal Hair Diffuser vs a Hair Dryer with Diffuser?
This is very easy to answer. A universal hair diffuser is a one-size-fits-all diffuser designed to fit on the end of most hairdryers. There will be some that it doesn't fit but generally, if you want to try out a diffuser, it's a good one to start with. A hairdryer with diffuser is simply a hairdryer that comes with its own separate attachment to match its hairdryer; it is designed to be used with its hairdryer so you should get a great result.
How to Use a Hair Diffuser
Start with towel-dried, damp hair.
Use a little mousse and some heat-protecting spray.
Put the diffuser on the end of your hairdryer.
Set the dryer on a medium setting (too high and you'll create frizz).
Turn hair upside down.
Move the diffuser over your hair so it touches it.
Keep moving the dryer so the air moves freely around your hair (this keeps it even).
Wait until your hair is dry.
Toss hair back over and finish with a little serum to separate your beautiful curls!
Recommended Universal Hair Diffusers for Curly Hairs
The Elchim Bidi Diffuser (it is a separate attachment and does not come with a hairdryer). Designed for the 3900, Light and 8th Sense Dryers, this black diffuser creates really big, curly hair – fast! A two-in-one product, it comes with two pieces, one that sets the hair and one that dries the hair very quickly. A good diffuser, it's better for shorter styles and won't work on long, thick, curly hair because it's too small. However, if you have mid-length hair, this is a wise choice.
The Solano universal diffuser is designed to fit most hairdryers. Italian-made, it has a wide nozzle and finger-like extenders that are really good for developing soft, voluminous curls. The diffuser helps hair to dry very quickly and gets rid of frizz. Good for longer styles, it's large enough to cope with quite a lot of hair at once.
Another universal diffuser, the Hairizone delivers excellent results. The attachment disperses air gently, getting rid of frizz, flyaway and styling hair in half the time. Streamline design, it fits hairdryers with nozzle size 1.7" to 1.6" which means it fits over 90% of hairdryers. Hair looks bouncy and healthy with plenty of body – an excellent all around product.

The Black Orchid Diffuser is designed for curly and wavy hair. It gives frizz-free, voluminous curls that last. 360 degree air flow means it evenly dries hair, pulling moisture away and setting natural-looking curls. It works fast too, getting right to the root and with a 1.8" diameter diffuser it's large enough to cope with most hair types. Extra-strong, the diffuser shouldn't fall off when you're in the middle of styling.
Entirely useful is this collapsible hair diffuser – ideal for travel or when you're on the go. This compact piece fits on most hairdryers and delivers salon-quality curls at home. The diffuser carefully removes frizz while developing glorious curls and it's so small, it easily fits into a handbag. Probably best for shorter hair styles, it's a clever device that won't really do justice to very long, curly hair.

The Trendy Universal Diffuser fits 1.4" to 2.7" hairdryers and achieves wondrous curls and waves. This diffuses hair from the hairdryer very evenly and protects hair from the damage of concentrated heat. Removing all traces of frizz, hair looks gorgeously curly with defined, wild curls. Suitable for mid to long hair styles.
Top Blow Dryers with Hair Diffusers
The Chi delivers extremely high quality. This hairdryer has a ceramic heater that promotes excellent shine while getting rid of frizz and static so hair looks curly but smooth at the same time. With Far Infrared heat (the latest in technology) hair is very well protected too. The hairdryer comes with a unique touch screen that gives you complete control over all of its settings so you can customize your temperature and the airflow setting too.
Fast airflow minimizes drying time and multi heat settings gives you plenty of choice and there's a cool-shot button so you can set your style. The diffuser is perfectly positioned and provides you with the added bonus of being able to create super curls, suitable for mid length or long hair.

The Neuro hairdryer is a great all around product that includes a powerful diffuser for brilliant curls. Small but with high performance, the diffuser isn't that large so this is better for mid length hair or shorter styles. Ionic technology means there's no sign of frizz of flyaway, hair looks beautifully curly with shine, body and bounce.
If you're on a budget, you won't go wrong with the Conair Ionic Ceramic Dryer which features its own diffuser (removable). With 1875 watts, it has ionic/tourmaline technology that gets rid of frizz and flyway hair and in sleek black, it's extra smart too. The hairdryer boasts three different heat settings and two speed settings, suitable for all hair types and the extra bonus cool-shots locks in your style when you've finished drying. The dryer comes with a long 5.5' power cord and as well as the diffuser, there's a concentrator for when you want precision styling.