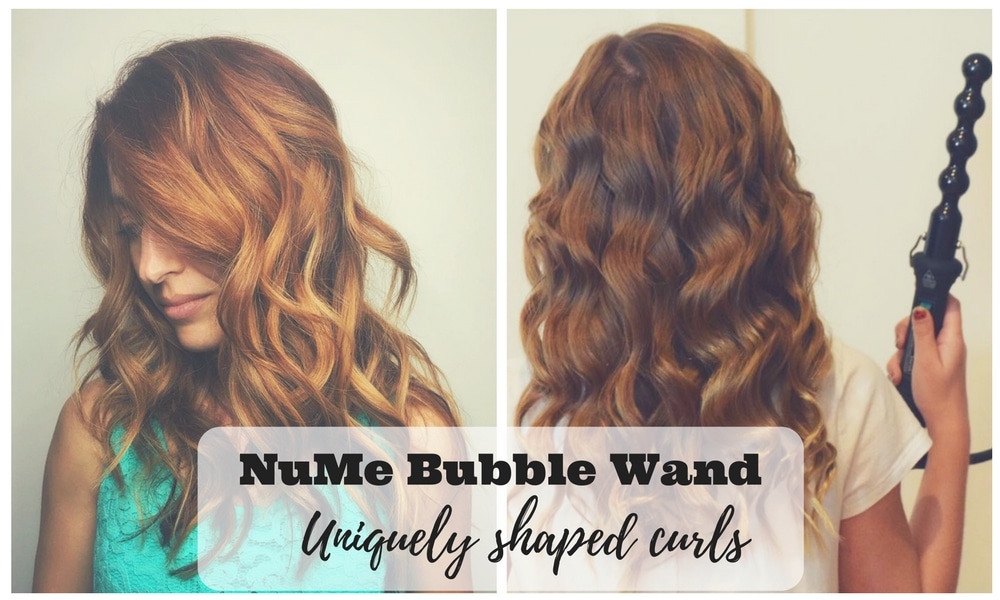 Have you tried the new Nume curling wands? I'm a real hair styling addict so I'm always scouring the web and looking at hair magazines for the latest in hair technology when I stumbled across the Nume curling wands. They are just too fantastic and I think they've revolutionised curling wands, especially with their Octowand sets.
If you already own a curling wand, don't dismiss the Nume because while they are essentially the same type of product the barrel is completely different and each NuMe curling wand delivers a superior curl which is down to their unique barrel design and shape.
The first NuMe curling wand I bought was the Classic Wand Reverse which retails on Amazon at under $40. Yes it's a slightly larger price tag than other curling wands but you get professional quality. Nume claim to always be at the forefront of hair technology and I have to agree with them.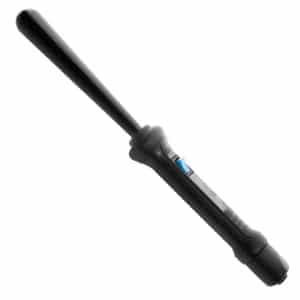 The Classic Wand Reverse delivers a sensational curl which in my opinion is worthy of a quality hairdressing salon. On this curling wand, the slimmest part of the wand is at the bottom of the styling tool (hence its name, "Reverse"), the shape slowly grows wider until you get to the very top where it is at its widest point. This means the bigger curls are at the bottom of your hair – where you want extra volume and fullness.
I think this one is especially good for long hair because it creates cascading curls but it also works on shorter hair for tousled beach waves. The other huge benefit of the Nume Classic Wand Reverse is it manages to set curls in – they last for days so you don't need to pep up your hair in between washes.
If you decide to purchase this hair tool, remember, as with anything new you do need to get used to the reverse technology but once you get the hang of it you won't ever look at another curling wand.
Nume delivers better results than any other and that's also down to the tourmaline and ionic technology which gets rid of frizz, and delivers a superior, glossy and shiny curl and it even puts moisture back into hair so there's no unsightly frazzled looking ends, just voluptuous, bouncy and sleek looking curls.
Once I had my Nume classic Wand Reverse I became a Nume fan and had to then try one of their other models, the Nume Classic Wand Pearl which looks entirely different! The black shiny barrel is a bubble design (hence the pearl name) and is designed to give free-flowing and wilder looking curls. It's just stunning and it's specifically shaped to give different curl sizes in one use.
The barrel measures from 13mm to 25mm so you get smaller curls at the top and larger curls at the bottom, of course, if you reverse the wand while handling it you can change this to get larger curls at the top of your hair and smaller at the bottom – there's so much you can do with it.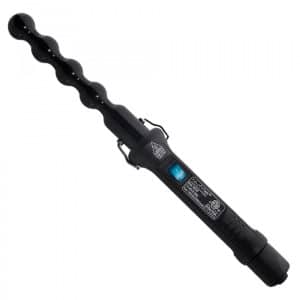 The barrel is tourmaline coated and boasts ionic technology so it completely eliminates frizz and static, delivering smooth, shiny and bouncy curls without stripping away any moisture. Hair is left feeling really healthy and hydrated. Often, other curling wands seem to leave my hair dry and brittle after prolonged use. This doesn't happen with the Nume Classic Wand Pearl.
As with every new styling tool – take time to get to know it but once you understand how it works you won't want to be parted from it. Just one tip, it does get very hot so use a protective glove during styling.
Don't ask me to choose between the two wands because I love both of them, I think their special, unique design is worth a try.