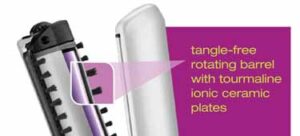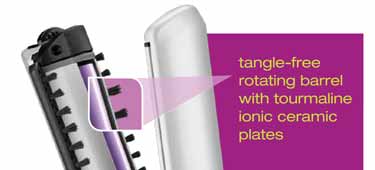 Did the title capture your attention? Is there really such a thing as a viable, affordable flat iron with brush bristles? Yes, there is and we are reviewing one today. Surprisingly, this hair styling tool is on the affordable side so you won't feel guilty having it around. So, what is this product we're talking about? It's the Infiniti by Conair Pro Styler.
Is the Infiniti Pro Styler Flat Iron with Brush Good? – Key Features/Benefits
Why should you give a flat iron with brush a try? Simple, because you get the best of both worlds. When you use a flat iron, you get flat straight hair. But with the presence of the brush, you can add volume to your straight locks. What are the key features of Infiniti flat iron with brush?
• Rotating Barrel
The flat iron actually has a motorized rotating barrel which means that you won't just straighten your hair, you can style it in a different way too.
• Tourmaline Ceramic Plates
Tourmaline ceramic plates help reduce frizz in hair and at the same time, improve the hair's luster and shin.
• Variable Heat Settings
Temperature can reach up to 400 degrees Fahrenheit making it suitable for different hair types.
• Brush Attachments
It comes with two removable bristle brush attachments.
• Instant Heat
The Infiniti heats up within 30 seconds.
• LED Display
Check and adjust temperature accordingly with the LED Display.
• Auto Shut Off
Infiniti shuts off by itself when not in use.
• Straighten, Brush and Flip
This all-in-one tool can straighten hair, create waves with just a single stroke.
How Does Infiniti PRO Styler flat iron with brush Compare to Similar Products?
Well, the Infiniti PRO Styler flat iron with brush is truly one of a kind. The only close competitor is the Jose Eber Pro Ceramic Flat Iron 4 In 1 Styling Tool. The Josh Eber flat iron can flip, straighten and curl hair as well. However, it is a lot more expensive than the Infiniti Pro, being ranked in the salon professional tools category. You can check Amazon for available discounts on both tools.
Are There Any Disadvantages of Infiniti Pro?
The only disadvantage you might experience is the lack of knowledge in using rotating barrel. There are users who accidently get their hair tangled because they don't know how to use the tool properly. In any case, practice does make perfect and so is styling hair with the Infiniti Pro.
What Others Are Saying about Infiniti Pro Styler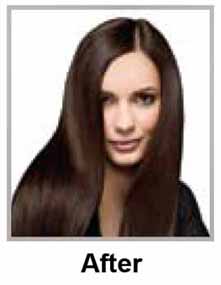 Users of the Infiniti are very happy and satisfied. They say that they've used other rotating brushes but it was just too confusing. On the other hand, the Infiniti is very easy to use because of the left and right switches that indicates the direction.
The Infiniti flat iron with brush works great with curly hair and straight hair. If you want to straighten your curly hair, the Infiniti gets it done. If you want to add style and some flips to your straight hair, the Infiniti is the tool for you too. The bristles also help separate the hair before straightening to make sure every strand is flat. Read more reviews...