They say beauty comes with a price, but does that really mean an expensive price tag every time? Not necessarily. Read our detailed reviews of the best cheap hair straighteners out there!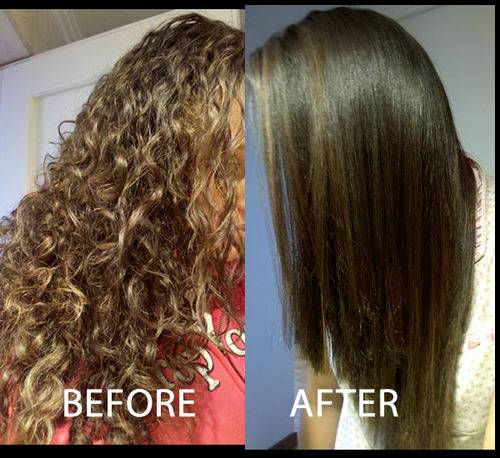 At one point, high quality styling tools were only available for salon professionals. But these days we have tons of accessible options for not-so expensive makeup and hair styling tools.
This is great news for those of us who like to style our hair at home. (Like me.) You just have to be more resourceful, and know where to look to get the best cheap straighteners.
Best Cheap Hair Straighteners Under $25
Do keep in mind that cheap doesn't mean poor in quality - we are simply referring to more affordable hair straighteners here. To point you in the right direction, here are the top 5 cheap straighteners you may want to have a look at:
1. Remington S5500 Digital Anti Static 1 Inch Ceramic Hair Straightener.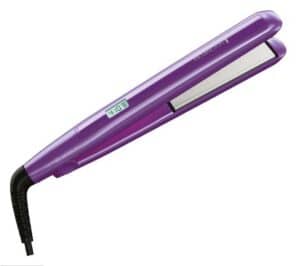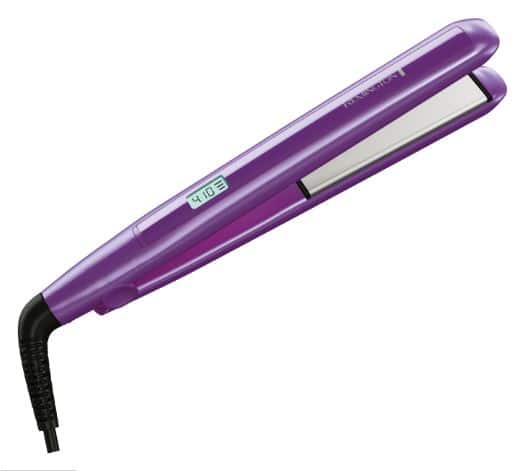 The Remington S5500 features 1 inch ceramic plates with anti-static technology. The temperature reaches up to 410 degrees, and comes with an auto-shut off feature. It only takes 30 seconds for the plates to heat up.
Furthermore, this hair straightener features a salon swivel cord for convenient hair styling. The Remington S5500's anti-static technology allows for 50 percent more static control, thereby reducing negatively charged particles on hair.
Sure, it doesn't have all the creature features that come with the higher end models, but this reliable hair straightener will get the job done at a really good value.
Check Price on Remington S5500 Flat Iron
2. Conair S6B You Crimp or Straight Styler in Blue.
The Conair S6B Flat Iron is a dual-purpose straightener. You can use it to crimp or straighten hair. How fun is that?
This hair straightener features tourmaline technology which helps in reducing frizzy hair, and offers some protection from heat damage as well.
Temperature goes up to 392 degrees Fahrenheit, and the ceramic plates help to maintain an even temperature. While it doesn't get as hot as some of the pricier flat irons, it's totally sufficient for average hair.
The Conair S6B also falls into the cheap tools category. This versatile hair styling tool is loved by users for its effectiveness and affordable price.
Check Price on Conair S6B Flat Iron
3. Conair Double Ceramic Flat Iron
This inexpensive hair straightener packs a big punch for a low price. It's claim to fame are the double ceramic plates - more ceramic content helps to keep heat levels more consistent - which leads to better straightening results and less damaging hot spots.
The Conair Double Ceramic Flat Iron takes just thirty seconds to heat up, and has thirty heat settings so you can adjust it for your specific hair type.
Check Price on Conair Double Ceramic Hair Straightener
4. Remington Wet2Straight Slim Plate Wet/Dry Straightening Iron.
The Remington Wet2Straight hair straightener is a really unique flat iron. It's one of the few wet/dry flat irons on the market.
Imagine, not having to blow dry hair anymore and just ironing it straight right away. You just step out of the shower and start straightening!
This hair iron features steam vents that release excess moisture from the hair when straightened so there's no burning at all. It uses Steam Hydration Therapy to vaporize the excess water in the hair while gliding over the hair smoothly.
Check Price on Remington Wet2Straight Hair Straightener
5. Revlon Perfect Straight 1" Ceramic Flat Iron
The Revlon Perfect Straight hair straightener is another solid choice for a cheap flat iron. It comes from Revlon - so you know you can trust the quality.
The ceramic plates are coated in tourmaline to help keep heat even and protect hair from damage.
And with heat settings that go all the way up to 455 degrees, it can adjust to straighten any hair type including both natural hair and harder to manage African American hair.
Overall, this is a solid hair straightener at a really good value.
Check Price on Revlon Perfect Straight Flat Iron
Still looking for the perfect hair straightener? Make sure to check out all of our flat iron reviews - we've tested all the top models.