If your hair dryer has seen better days or you've finally relented because you know your hair dryer isn't performing as well as it should, then you'll no doubt be looking out for a brand new one. However, as is typical of today, there are thousands of blow dryers on the market all promising to do the same as each other, to deliver salon quality blow-outs with anti-frizz and anti-static. They also promise time-saving properties, ionic technology and a host of other features and benefits. We take a look at the best blow dryer models to help you make an informed decision!
Best Hair Dryer Models for Every Hair Type and Budget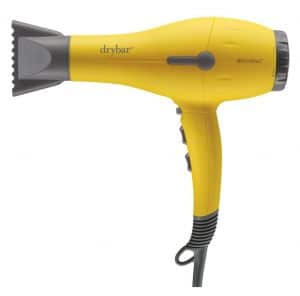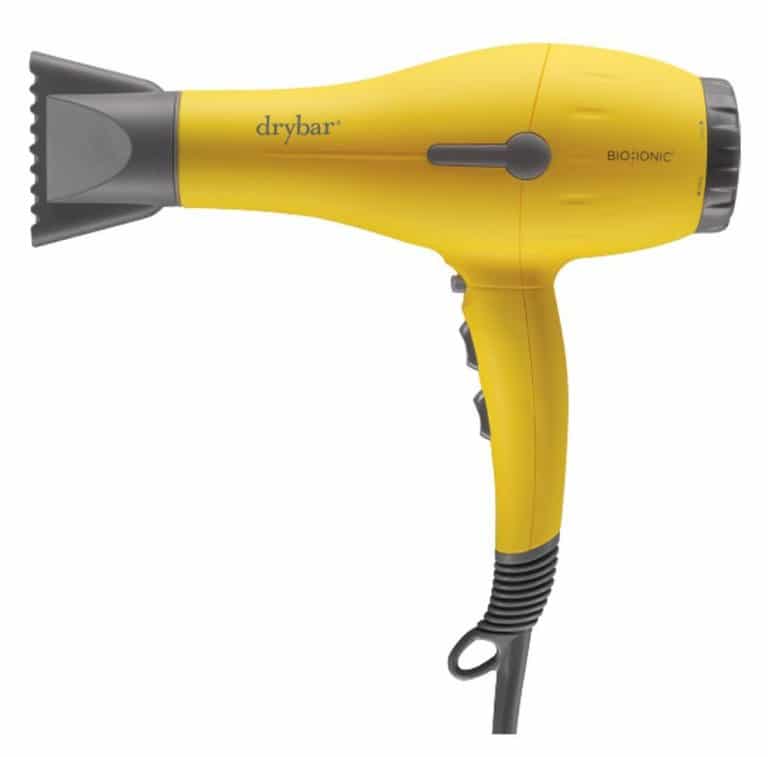 We recommend this hairdryer for hair stylists and for those of you who want a professional quiet hairdryer at home. It's not a cheap product and retails at $265.75 but it is built to last and that's exactly what it will do.
Expect superb power and a lightweight product so you can style for hours on end without damaging your wrist or hurting your forearm. It works fast too so you can fit in more blow drying and it delivers outstanding radiance along with silky, shiny hair.
It's remarkably gentle and won't damage hair either, often a problem associated with heated stylers. The Drybar Buttercup has ionic technology so evaporates water fast and it works by sealing and smoothing the hair cuticle.
The results you can expect are big, bouncy hair or smooth straight hair with no frizz and plenty of gorgeous shine – it doesn't matter what style you're creating this one is suitable for all.
---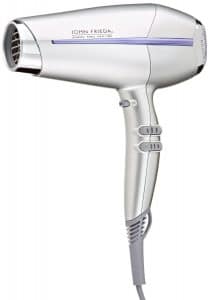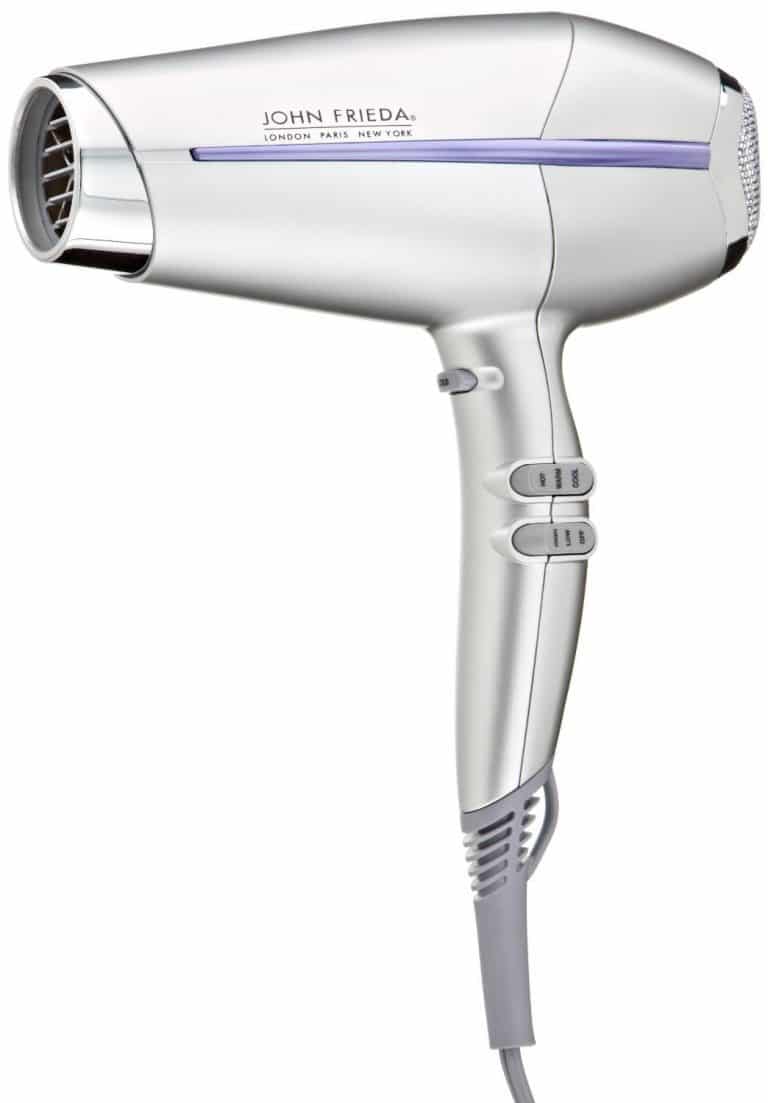 When you've got fine hair you will be seeking out a product which delivers volume and luckily with the John Frieda Full Volume Hairdryer you can get it – in minutes. This dryer is extremely powerful and will suit any budget because retailing at $29.99 there's no chance of making an expensive mistake.
It's so lightweight too and has the ionic technology that all modern hairdryers should include. It's also versatile; for example, if you want curls simply pop on the diffuser. The dryer comes with three heat settings so you can control the heat you want on your hair and two speed settings.
There's no chance of damaging your hair either because the titanium ceramic coating means even heat distribution, no hot spots and delicate drying. For fine hair we would suggest using the lowest temperature, you'll still get a shiny voluminous finish.
---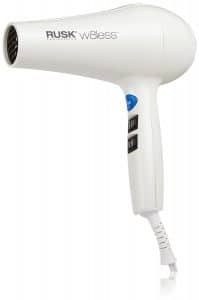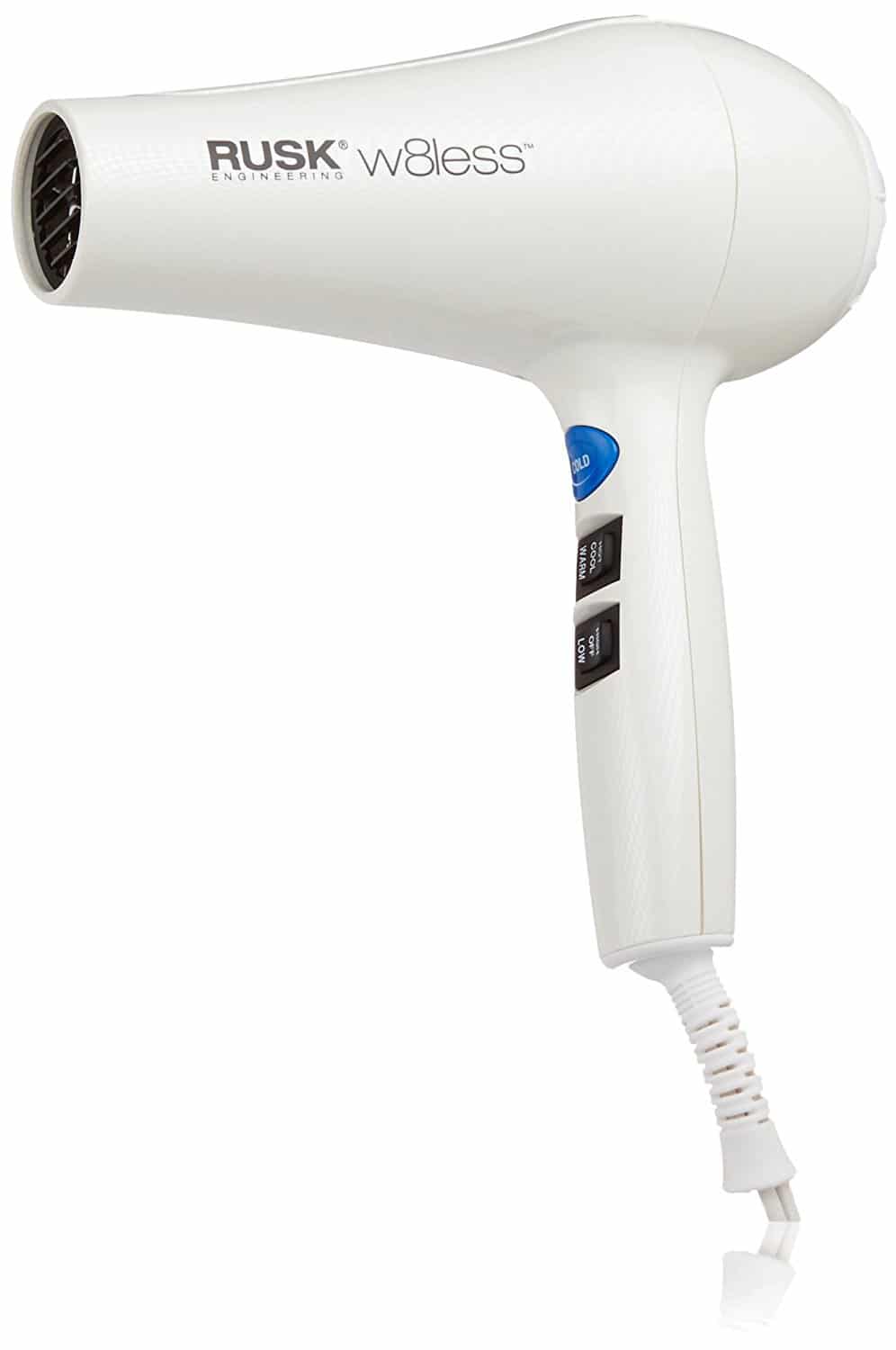 We really recommend this hairdryer for thick hair and at $79.99 it represents a good price point. It's lightweight (it weighs less than 1lb) and offers a comfortable grip plus it's great for achieving any hair style.
Made with ceramic and tourmaline there's plenty of frizz control and definitely no static or flyaway hair. This hairdryer comes with amazing infrared heatwave technology which dries hair even faster than normal protecting it during the process.
For those of you looking for salon results at home for your thick hair, try the Rusk, you won't be disappointed!
---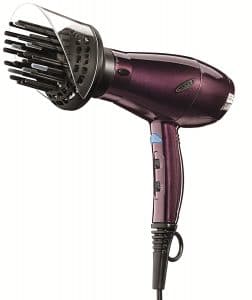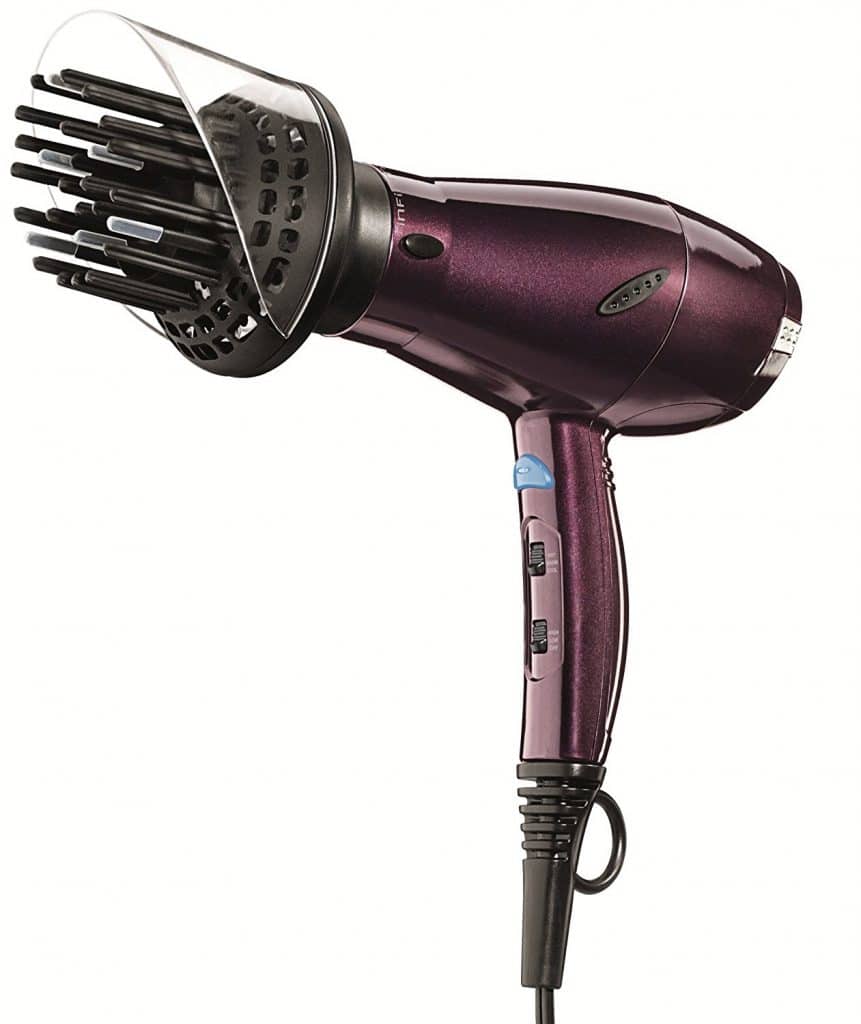 Curly girls often struggle with a good quality hairdryer because many dryers make hair too big or turn curls into frizz. This isn't the case with the Conair. It retails at $59.99 and promises just the right amount of volume and plenty of shine. It uses ionic ceramic technology so frizz becomes a thing of the past and it's easy to manoeuvre with its lightweight body.
If you do want that extra fullness, add the volumising attachment but if you want sleek curls or to transform your curly hair into a straight style, use the concentrator nozzle. You can easily control heat distribution too with its variable heat and speed settings.
All in all we think this is an excellent model delivering salon-style results in half the time due to its quick drying air flow.
---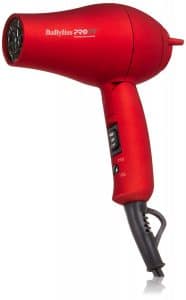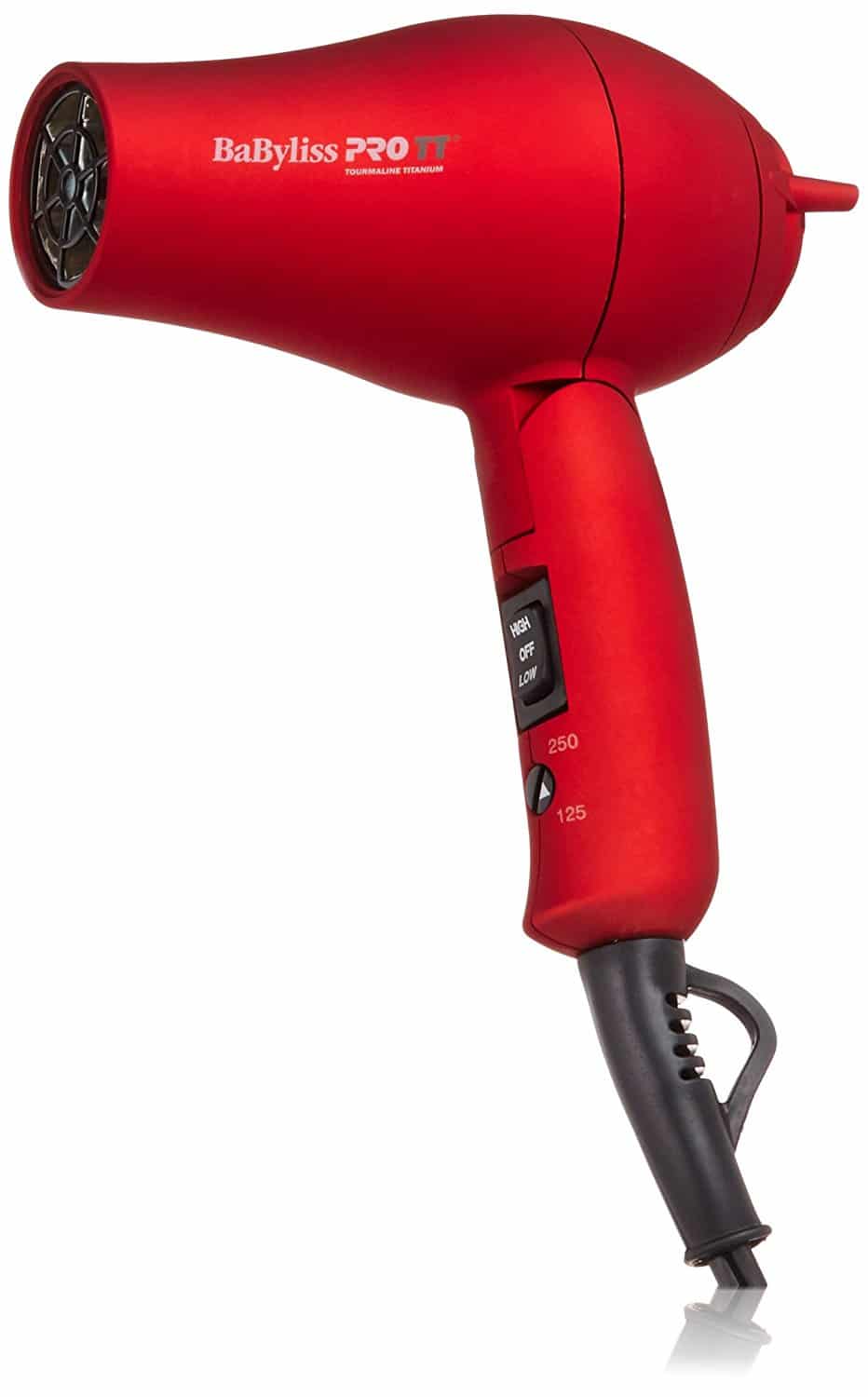 While everyone looks forward to a vacation the one thing many of us dread is dealing with our hair when in a different place! Different countries have different voltages and who wants to pack their huge hairdryer into their luggage with all the weight restrictions? We have the answer! The BabylissPRO is compact and comes with useful dual voltage.
It also has a nozzle and diffuser attachment so you can alter the blowout you want according to your mood. Additionally we love that it comes with its own stylish case so you can slip it into your luggage with ease.
At just $34.99 it's a great price for what you get and it's suitable for use on all hair types. Expect ionic technology to tame frizz, even in humid climates and even though it's small, it's powerful enough to dry thick hair fast!
---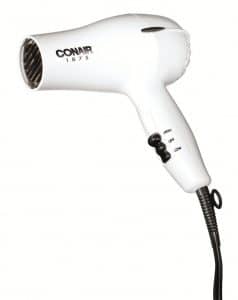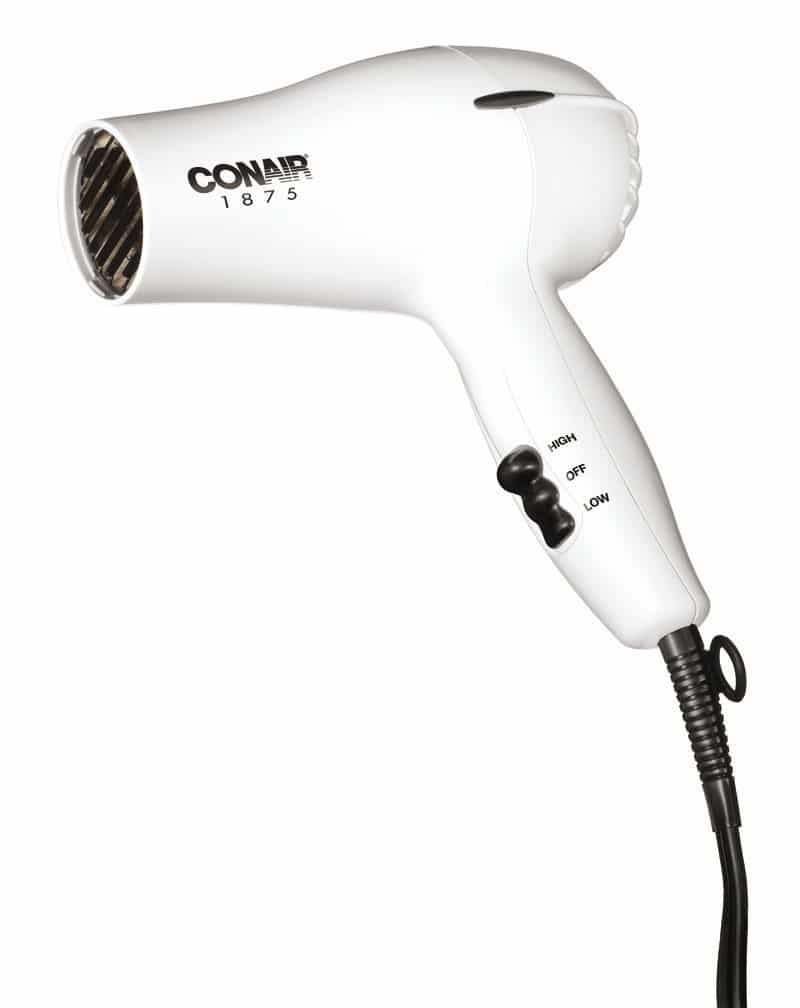 Are you restricted by your budget but you still want salon hair? Don't worry – we've got the best inexpensive hairdryer for you, the Conair. It's a snip at just $12.99 and comes from a brand you can trust. So what can you expect for such a small price?
Well, it's certainly lightweight so blow drying hair is a comfortable experience and there are two heat settings giving you choice and a cool shot button to lock in your hairstyle.
Grip is comfortable too – with a special non-slip coating and when you switch this little dryer on you get plenty of power, 1875 watts! So don't worry if you are on a budget – purchasing the Conair 1875 will guarantee beautiful results for just a few dollars.
---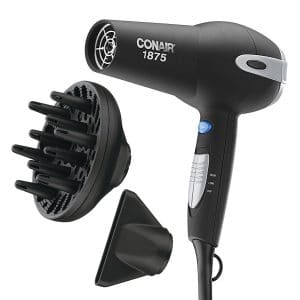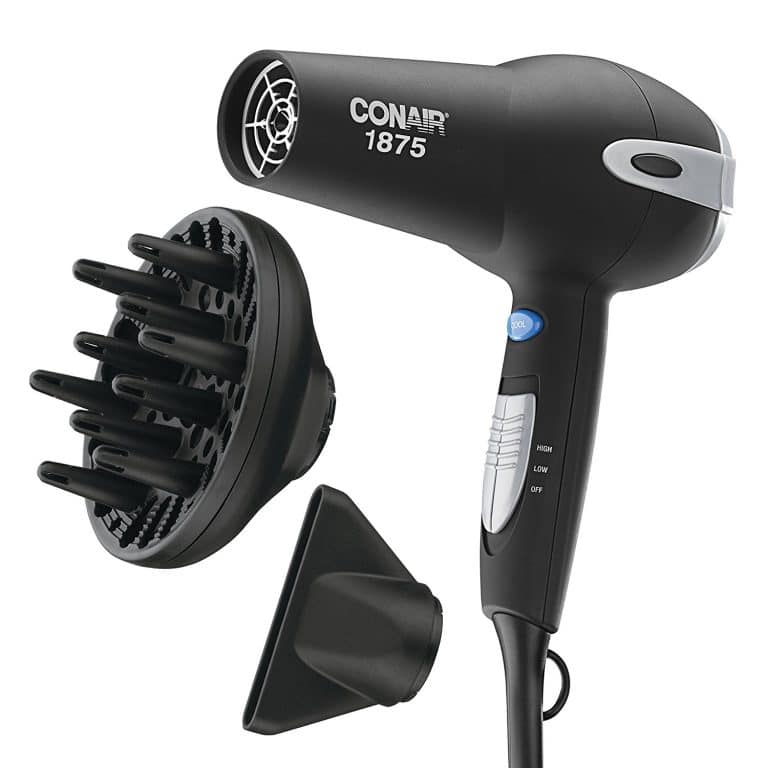 When you've got frizz you need a hairdryer to cope with it to perfection and nothing does the job quite as well as the Conair 1875 Tourmaline Ceramic Hairdryer.
The tourmaline and ceramic technology work together to get rid of positive ions in your hair, evaporating the water content so you're left with super-smooth and shiny hair and it prevents heat damage at the same time. There are also three different heat settings, two speed settings and a cool shot button to set your style.
Of course, if you want big, natural curls and waves (without frizz) attach the diffuser but if you fancy a change and want to blowout your hair sleek and straight, the concentrator nozzle focuses the airflow on each section perfectly well. For just $31.80 you can achieve that look that only hair salons seem to deliver.
---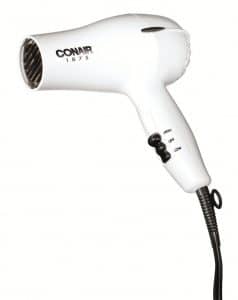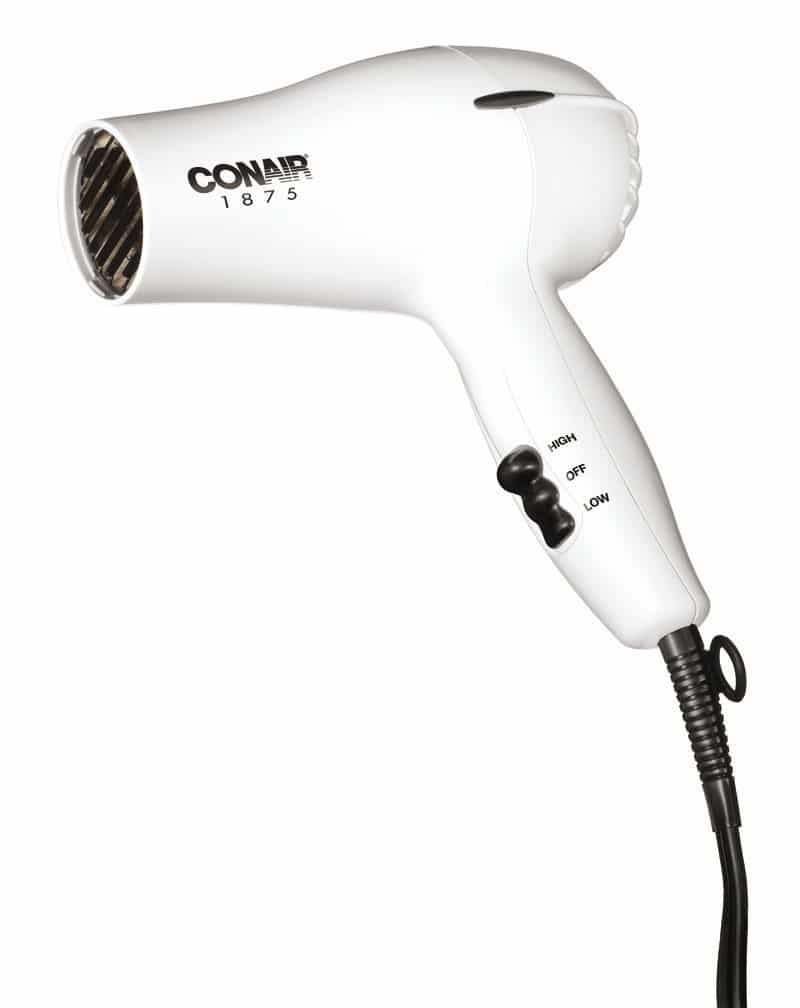 You can see how much we love this product because it features twice in our top ten. Not only is it an excellent budget hairdryer (at just $12.99) it's our top lightweight product too meaning it is so comfortable to use.
It's ergonomically designed so won't leave you with aching wrists or arms and it still delivers salon style blow outs.
There are two heat and speed settings so you can position it to achieve the blow dry you want to match your hair type. Yes it's simple, yes it's cheap but it's completely fantastic!
---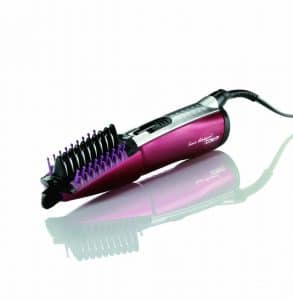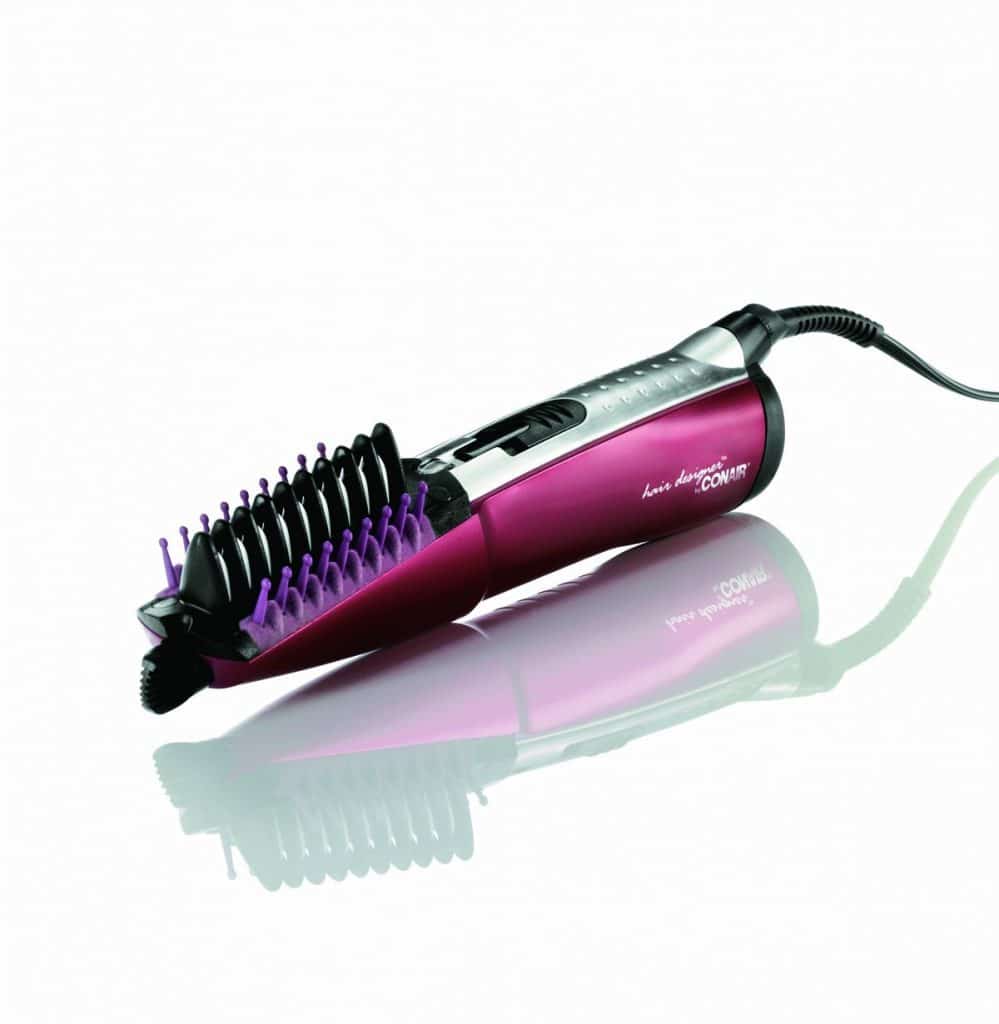 Not exactly a hairdryer, more of a hair styler but it does dry hair from wet and it is exceptionally powerful delivering outstanding results for even the thickest, coarsest hair. It retails at $43.19 so it is also exceptionally good value for money.
It straightens hair giving remarkable shine and it controls any form of frizz because it has its own "Triple Action Styling System". While you use this dryer it detangles hair, pulls it straight (gently) and gives it a beautiful sheen as well.
It's made with tourmaline ceramic technology so it is very kind to hair, limiting any damage and with its ionic benefits; water simply evaporates making frizz and flyaway a thing of the past. Finally, it has a two speed slide switch and a cool shot button so your style stays locked in for days.
---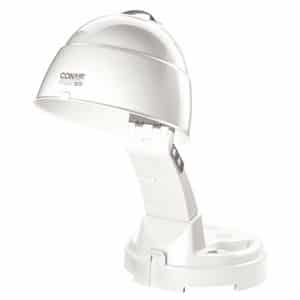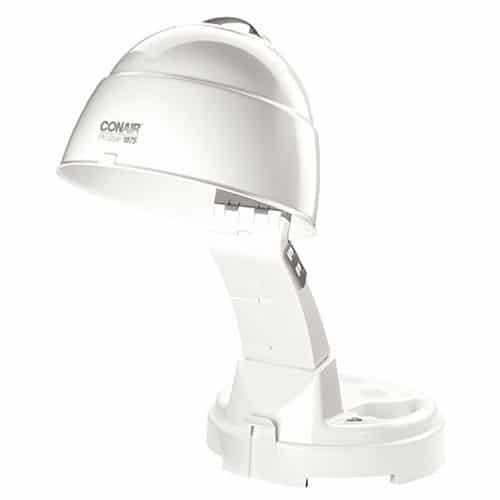 Sometimes the old-fashioned methods are the best so if you prefer a bonnet hairdryer you'll love the Conair Pro Style as much as we do!
It retails at $37.99 and using this you can relax while your hair dries off, perhaps read a magazine or a book. Small enough to store away but large enough to do the job perfectly well, this gives you salon quality at home.
The Conair promises professional results and boasts variable heat and speed settings so you can adjust it to suit what you need.
If you want really big curls the hood is certainly spacious enough to accommodate very large rollers so now you can get that voluminous red carpet Hollywood finish in the comfort of your own home.
---
We all have different budgets; some of us want something that is quick and easy but not too expensive whereas others are happy to spend a large amount of money for a product that will last for many years. So how do you decide what hairdryer to go for? You can't try before you buy after all!
Well, we have done all the hard work for you to help you make your decision-making a breeze. So whether you've got fine and flyaway hair and you're looking for volume or you've got thick, course and unruly curls which you're desperate to tame, you can find the best hair dryer for your hair type and budget.