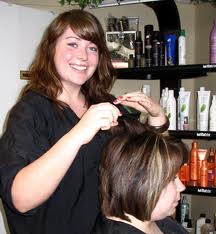 For those who like to keep their hair perfectly styled at all the times, one of the best things to add to their hair styling kit is Revlon hair brushes.
These hot air brushes can give your hair the right waves and flips while providing more volume and a perfect style to them. With hot air brushes, you can style your hair in different ways in a short time. So, whether you want to add a slight wave to your hair tips or you want to curl them, Revlon hair brushes can be perfect for you.
Review of two of the best hot air brushes by Revlon:
Here is a review of two of the best hot air brushes by Revlon that you can get for ultimate performance and affordable prices.
Revlon 1500W Ceramic Quick Styling Hot Air Kit
A perfect choice when it comes to buying Revlon hair brushes, this air brush features the Ionic Technology, which allows you to style your hair in a much smoother and gentler way. As hair is charged with positive ions, this styler emits negative ions to neutralize the hair, making it ideal for styling into smooth and sleek styles.
This ion technology also ensures that the natural luster of your hair is protected, giving it a shiny and healthy glow and soft texture. The ceramic barrel used in this air brush allows it to distribute heat evenly so that you can get a perfect look all over.
The even heat distribution also protects your hair from possible hair damage that can be caused due to overheated spots. This hot airbrush offers a power of 1500 watt, making it a highly efficient hair styler. In addition, it comes with two different brush attachments, giving you a choice to style your hair differently.
This model offers a reasonable price point with consistently high reviews. With that price tag, it is definitely one of the best Revlon hair brushes to add to your hair styling kit.
Revlon RV446 Watt Ion Select Ceramic Hot Air Kit
Another amazing set of Revlon hair brushes is the RV446 Watt Ion Select Ceramic Hot Air Kit. This air brush also features an enhanced Ion technology that is designed to give you soft and smoothly styled hair for a long time.
This hot air brush even allows you to control the number of ions emitted onto hair with its ion select dial. The hair brush also offers you control over the temperature, allowing you to choose the most suitable heat level from three available settings.
This hair brush has 1200 watts of power to offer, making it another efficient choice among different Revlon hair brushes. It also features a ceramic barrel to provide even heat distribution with limited hair damage.
Two ceramic styling brush attachments are provided with this hair styler kit to allow you a choice to style your hair differently. Apart from the brushes, it also has an airflow concentrator attachment for quick hair drying. This product is now available via Amazon at a discounted price.